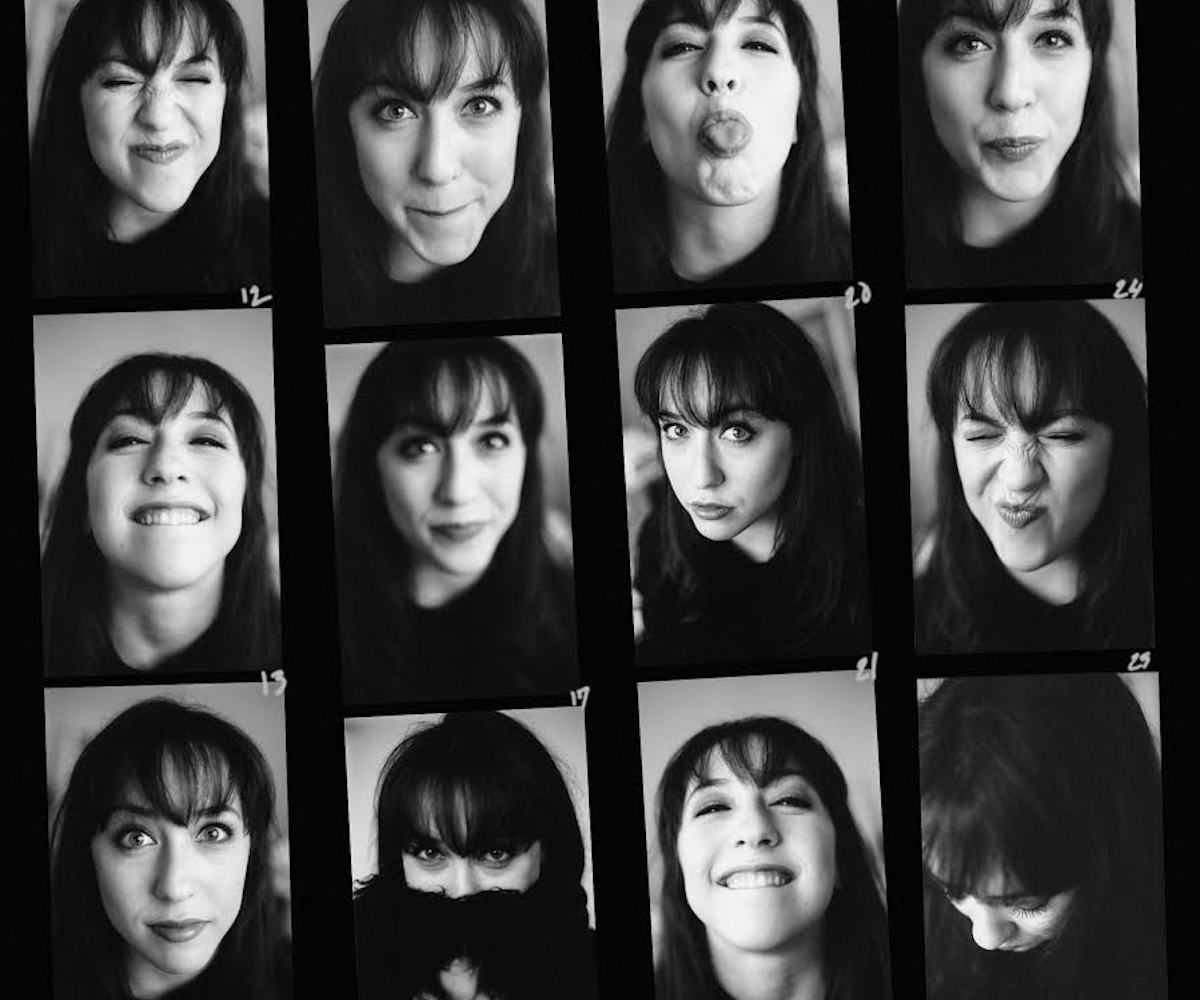 Photograph by J.D. Aronson.
Listen To B.Miles' New Perfect Tell-Off Anthem
"Typical Words" is the musical equivalent of 'Gone Girl'
Had Amy Winehouse cut her teeth during the explosion of inky, synth-powered pop that has emerged in the last five or so years, she may well have made music that sounds a lot like B.Miles. Miles, whose self-titled sophomore EP comes out March 17, has one of those unshakeable, evergreen voices that shifts effortlessly from gargantuan, Jai Paul-inspired anthems like her single "Running" to heart-wrenching noir on the string-soaked "Rude."
"I want listeners to get the vibe that I don't think that B.Miles should be cornered into any sort of 'this is the genre that you are and this is all that you should be,'" Miles says. "I want it to be something that is constantly ever-changing and continues to build upon its creativity."
After showing promise on her Twenty Fifteen EP, Miles has clearly reached another phase of her career. While her debut was more firmly grounded in the realm of darker progressive pop, B.Miles incorporates a more diverse sonic palette and challenges herself to be fluent in a number of different styles.
"We wanted to take this new EP, run with it, and push our boundaries and see where everything would take us. I'm very happy with how different every song sounds," she said. "It's cohesive in its own way, but a lot of people would say, 'Oh, this song sounds very different from the last one,' which is what we wanted."
The track on B.Miles that might encapsulate this best is "Typical Words," a Matias Quarleri-produced, breathy tell-off that resists cliché and blends arid, desert guitar with springy bass and percussion. "All of these arrangements they freak me out/And I spiral out, like a figurine/ Months of comprehending this fantasy/ It wasn't me, it's Frank Sinatra's croon," she seethes, opting for an understated cadence that blooms during the track's kaleidoscopic string-powered outro. "Typical Words" is premiering here on NYLON, and it's a true testament to Miles' continued artistic development and sonic expansion.
"That song being in the middle of the record combines a lot of the aspects that the different songs have," said Miles' co-writer Eric Nizgretsky. "It's got the groove that 'Running' introduces, it's got the darkness that 'Tell Me I'm Wrong' has, and then it has the same string motif as 'Rude.' It's the one song that encompasses everything this B.Miles EP was trying to do."
Miles began her music career as a classical singer, and, as such, demonstrates tremendous control and knowledge of her voice, varying deliveries to convey different moods effortlessly. On "Typical Words," she's vexed and jaded, while on "Tell Me I'm Wrong," she's frank and vulnerable. 
Working with Brooklyn, New York-based production duo Noise Club, Miles, who cites everyone from Debbie Harry and Christina Aguilera to George Orwell (and, of course, Winehouse) as influences, has managed to craft a record that is pure, narcotizing pop with a shadowy secret. It's like a Gillian Flynn novel, murky and complex, yet universally addictive. Miles refers to herself on her SoundCloud, Twitter, and Facebook bios as a "dark Energizer Bunny confused with its place in the world," a description that is corroborated throughout the EP. Even its most somber moments maintain plenty of forward momentum thanks to Miles' bewitching vocals and the diverse production.
"I kind of felt more comfortable with myself, and got the feeling that people liked me for being me," Miles said. "I had a little more insecurity with the first EP, but with this one, I just feel more comfortable with it. It's showing more of me, more emotions, and that's why we're self-titling it as B.Miles."
Miles has already gained a sizable following on SoundCloud and Spotify, but her new EP is the kind of project that turns Internet buzz into something more tangible and permanent. The lights on her will surely get brighter, but if "Typical Words" and B.Miles are any indication, that will only provide her with bigger, more compelling shadows in which to work.