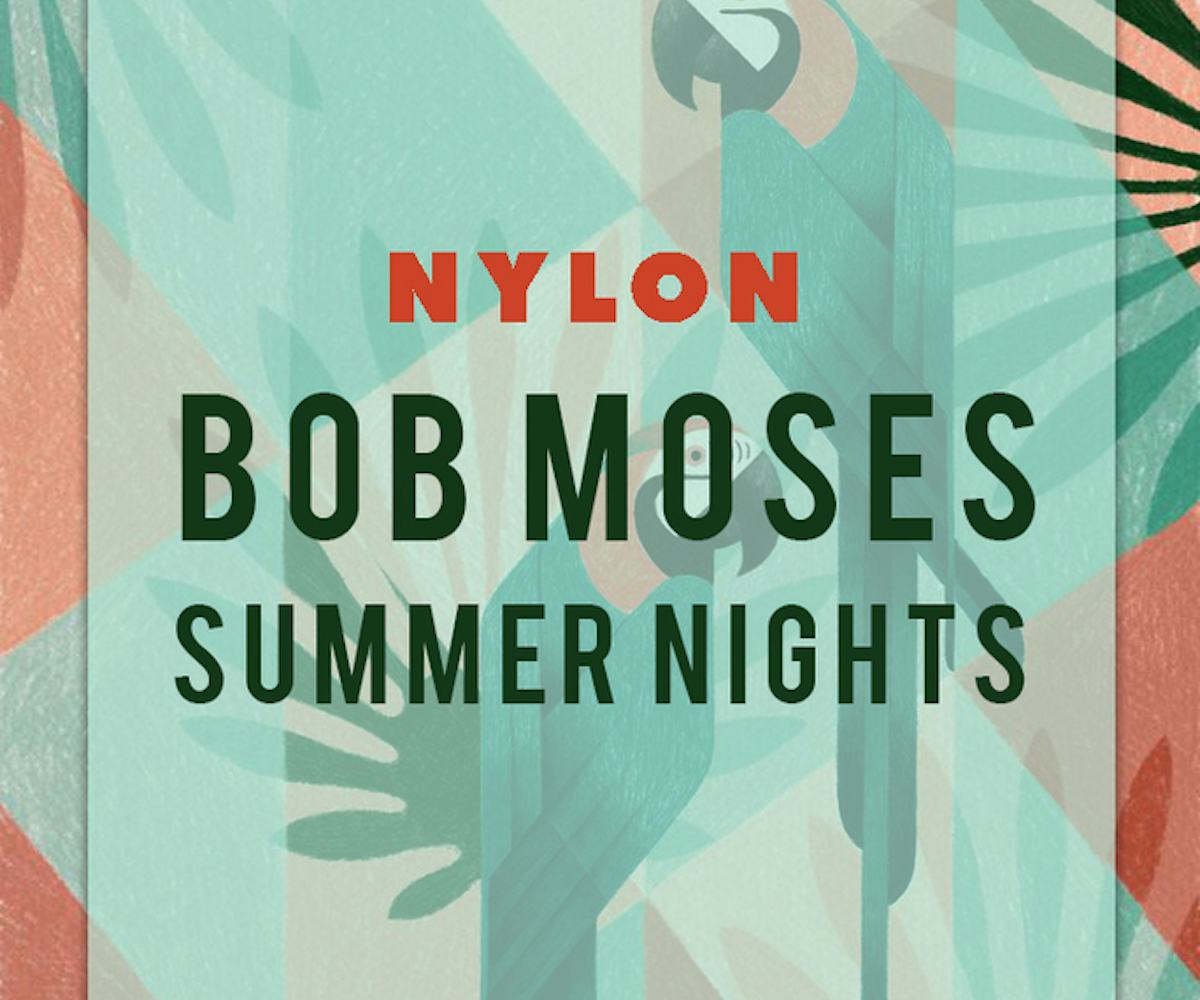 Bob Moses Made The Perfect Summer Nights Playlist
Because the dog days need to be celebrated
There comes a time every summer where the days are long, the weeks are longer, and the need to do the absolute least is dire. Blame it on the heat, blame it on all the people around you (and Instagram) who never seem to be in the office, blame it on your sheer desire to chill; the dog days of summer are undeniable, and they're here. Put on your black sunnies and deal with it.
Music is, perhaps, the easiest way to go about that. The right vibe can turn any day, any mood around. Canada's Bob Moses has been a staple in our summertime playlists for a minute now. They churn out tunes that pulse with the waves, ebbing and flowing with the tide. Think of them as your vehicle to all things beachy keen. The duo is about to play Palm Springs' Splash House this Friday and to help kick the weekend off, they've gone and made a playlist perfect for summertime turning up. It's got vibes for days and enough chill to spare.
Take it easy, you deserve to relish in all these final weeks of summer have to offer. 
Photo courtesy of Goldenvoice Media 2017
1. "All Night"- Romare
"A great producer. [We] loved all the stuff he put out, especially this funky disco song!"
2. "Get to Know Ya"- NAO & KAYTRANADA
"Kaytranada is a fellow Canadian, and we are huge fans of Nao. A fun combo."
3. "From A Past Life"- Lone
"Lone first impressed us with the track 'After Glow.'  'From A Past Life' is just the perfect late-night house sound."
4. "Lorry Park"- LA Priest
"We saw the album launch at Lecture in London, hosted by a comedian, which set up a great tone for the release."
5. "Plastic Soul"- Mondo Cozmo
"A fantastic, soulful song."
6. "Marion"- Beacon
"A duo from Brooklyn who has been putting out music for several years; we've been hooked on the track ever since hearing it on the radio."
7. "Metazoa"- Weval
"A staple anthem!"
8. "Hey Drum"- Daphni
"We're big fans and always happy to see new material from Daphni."
9. "Bambro Koyo Ganda"- Bonobo and Innov Gnawa
"We saw Bonobo live this summer with Innov Gnawa. This track is one of those you can't forget."
10. "Loveless"- Lo Moon
"A fantastic indie song. The vocal is brilliant, a perfect summer night song!"