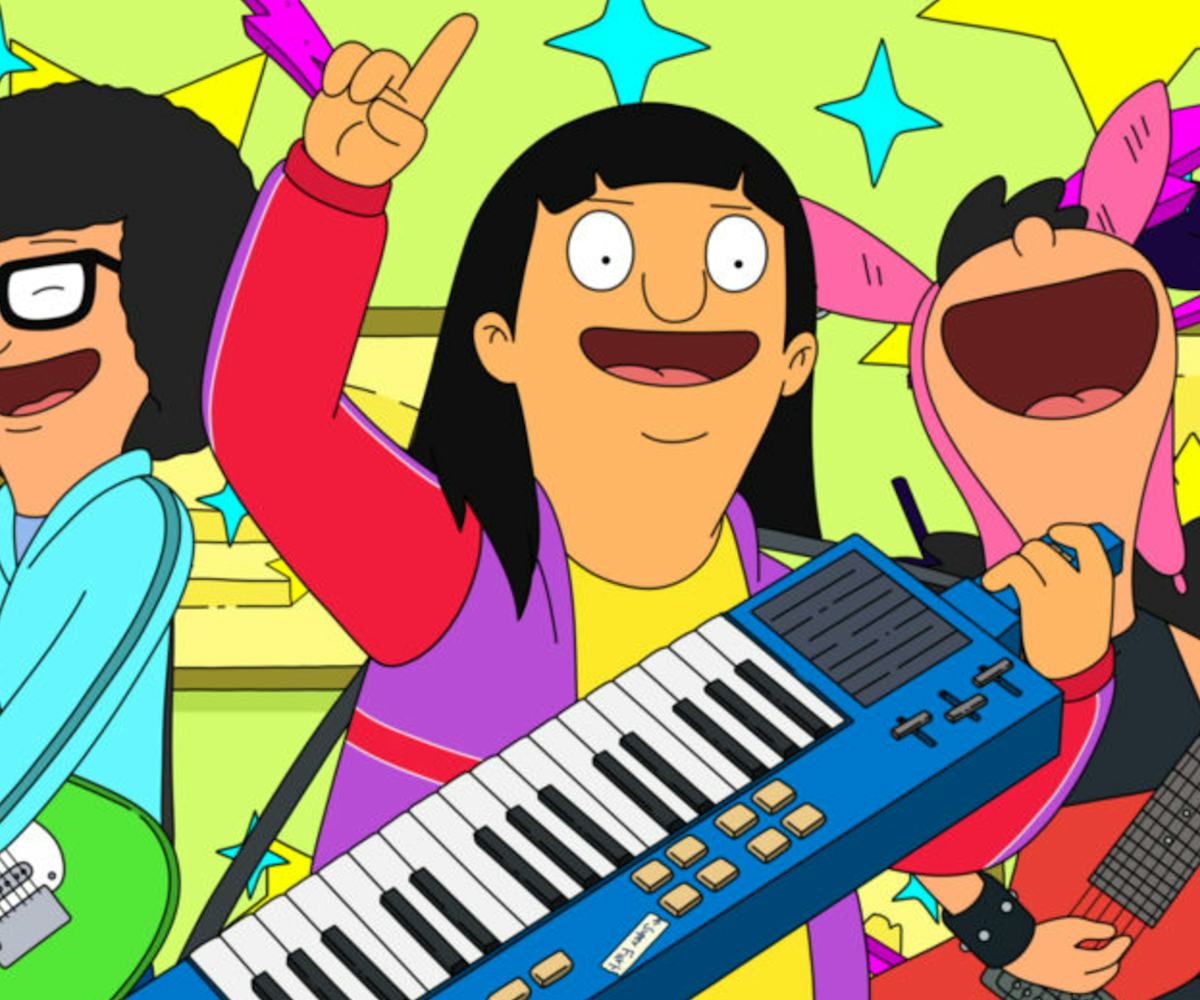 Photo courtesy of FOX
'Bob's Burgers' Will Release A 112-Track Album This May
The Sub Pop soundtrack finally has a release date!
If you've been waiting for the Bob's Burgers soundtrack to finally go public, you're not alone. The good news is, however, that the wait is almost over. On Friday, we finally got word that the album—which was announced in 2014—would finally get its release date: May 12.
According to Pitchfork, The 112-track record will come out via Sub Pop, featuring covers of songs by musicians you know quite well and original music from cast members. Artists like St. Vincent, The National, and the Magnetic Fields' Stephin Merritt will be featured on the album, while original earworms will appear from cast members Kristen Schaal, H. Jon Benjamin, and John Roberts. Other guests have included Aziz Ansari, Sarah Silverman, Paul Rudd, Bill Hader, Fred Armisen, and Zach Galifianakis. 
Although a lot of the 112 songs are under one minute long, they should definitely be enough to sustain you until season 8. You can check out the track list here.
Listen to The National and Låpsley's cover of "Bad Stuff Happens in the Bathroom" below to get you stoked for the new LP.