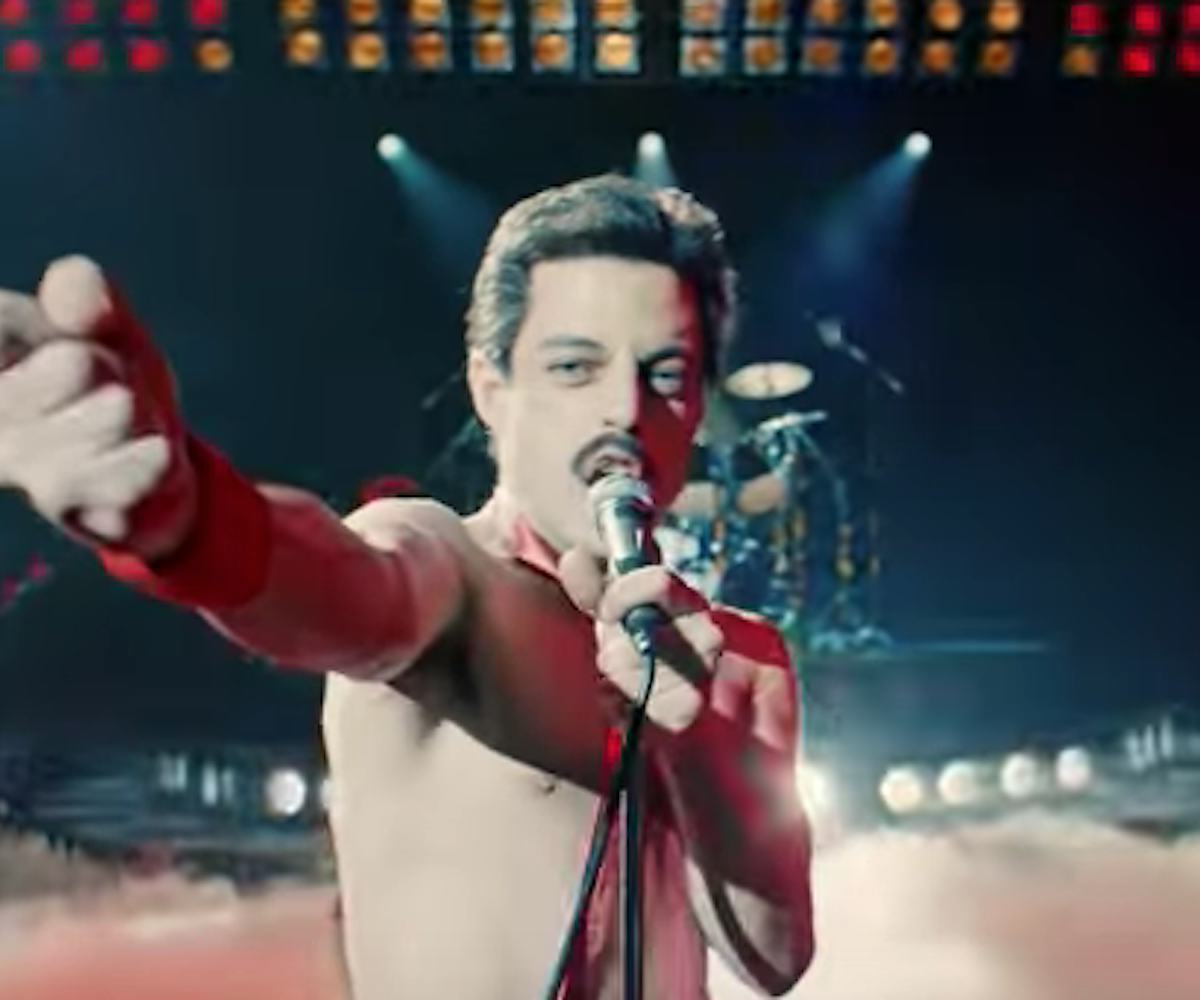 Photo courtesy of 20th Century Fox
The New 'Bohemian Rhapsody' Trailer Shows Freddie Mercury's Queerness
The first trailer was criticized for "straight-washing" the musician's life
We've been waiting impatiently for more glimpses into the world of Bohemian Rhapsody, the Queen biopic that stars Rami Malek as Freddie Mercury. Our wishes have been granted with a new, longer trailer that actually shows Mercury's queerness. The lack of acknowledgment of his sexuality in the first trailer led many to worry that the movie would lack a queer story line reflective of his life, and this new glimpse into the film seems to suggest that won't be the case.
While the first trailer for the upcoming film was admonished for "straight-washing" the late singer's life, this clip alludes to his bisexuality. Mercury never publicly defined his sexuality, but it is known he had relationships with both men and women, which is shown in the trailer. It also includes a reference to Mercury's AIDS diagnosis, which ultimately led to his death in 1991. Although he publicly denied his illness until the day before his death, he tested HIV positive in 1987 and continued performing until his health made working impossible.
In addition to this more truthful portrayal of Mercury's life, we are also granted studio access to watch the band's process when conceiving the film's titular song—which is just as thrilling as you might expect. We also get to see Malek dressed in replicas of Mercury's costumes, emulating his iconic stage presence. He definitely does the Queen frontman justice.
Bohemian Rhapsody hits theaters on November 2. Watch the new trailer, below.