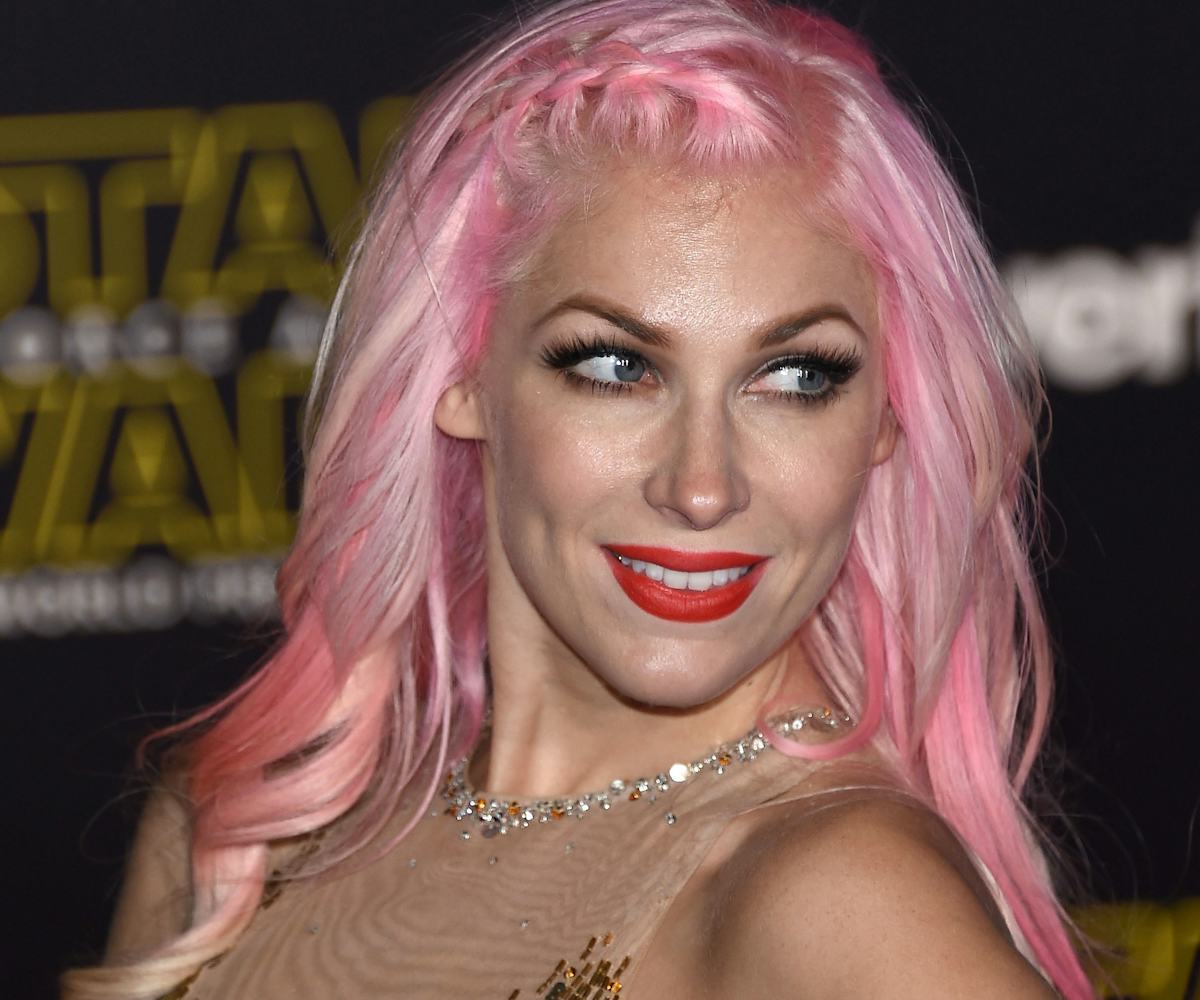 Photo by Ethan Miller/Getty Images.
Bonnie McKee Flirts With The Male Gaze In "Wasted Youth"
The pink pop princess of 2016.
Who wears short shorts? Bonnie McKee, duh. It's been a long time coming for the pop star collaborator to blow up a bubble of her own after working with contenders like Katy Perry, Kesha, and Carly Rae Jepsen. In McKee's latest music video for "Wasted Youth," the singer-songwriter presents a technicolored visual that will saturate all of your senses. Directed by Darren Craig and shot on 8 millimeter film, the video is a "bubblegum, teen inspired" whirlwind of fun events that include frosting beards, marshmallow beds, and bathtubs full of Fruit Loops. 
Be warned, it definitely treads a fine line of provocativity and is most likely NSFW. (This is a subtle way of me sending a memo to my Mom about not watching this!) To some degree, it caters to the male gaze, but we're under the impression that McKee does this on purpose which gives her all the power.
McKee's Bombastic EP is available to stream on Spotify. Lose your mind in the video, below.