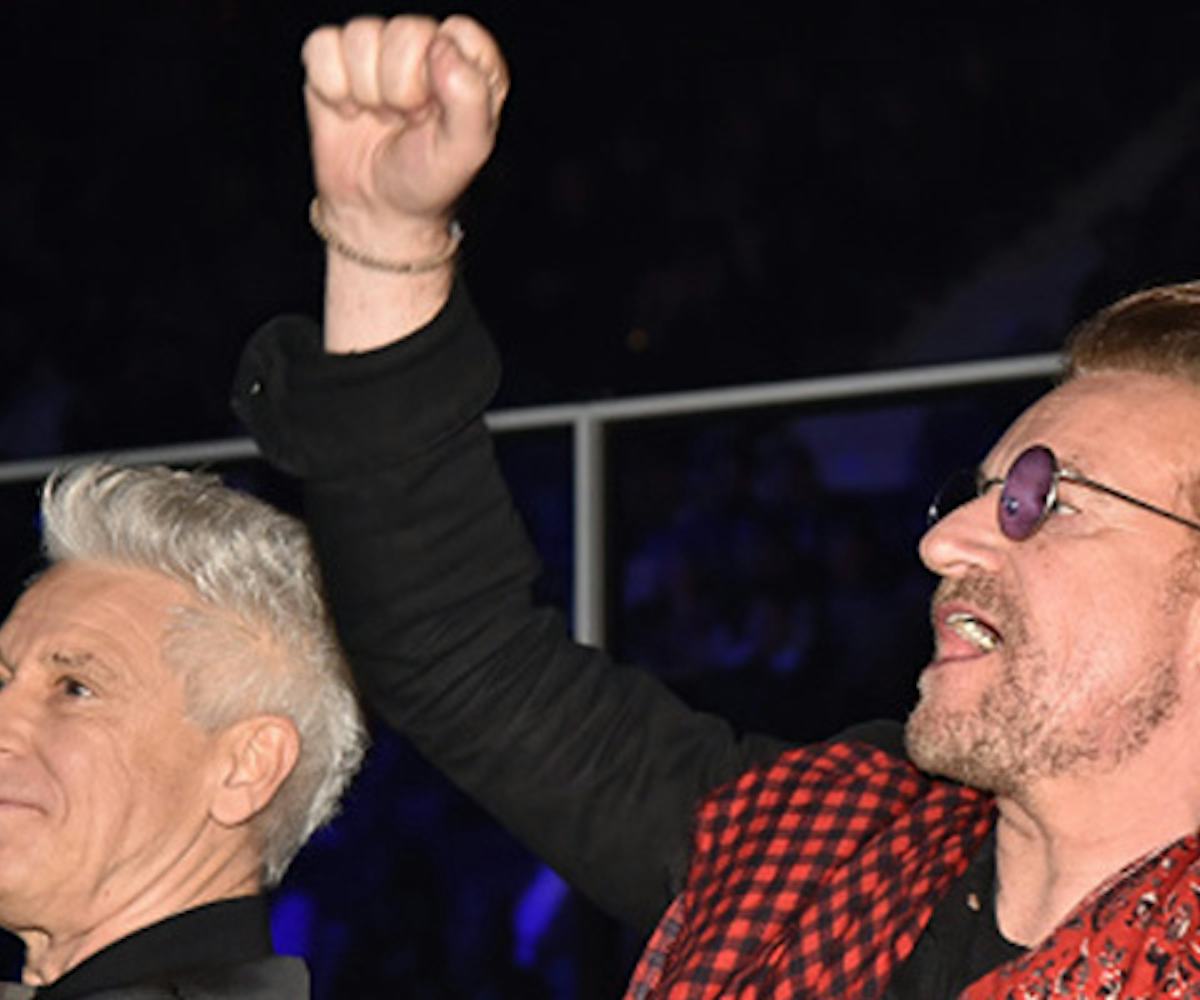 Photo by Jeff Kravitz/FilmMagic
Bono Is Worried Music Has Gotten Too "Girly"
He says through his six paisley silk scarves
I've searched my pockets all morning and just cannot seem to find a spare fuck to give about Bono's latest opinion on the evolution of music. The 57-year-old front man graced the cover of Rolling Stone, which was unfortunately accompanied by an interview, in which he said, "I think music has gotten very girly." While he admitted "there are some good things about that," he concluded that "hip-hop is the only place for young male anger at the moment—and that's not good." BRB, I just have to repeatedly smash my head into a wall real quick. 
Where do I begin? Hip-hop is the only place for young male anger? Hasn't the entire world been one giant receptacle for male anger since the literal dawn of time? And does music getting "girly" mean it's getting less angry? Because, trust me, Bono, we're angry. We are very, very angry, and unlike men, we haven't always had unlimited outlets through which to express that anger. 
Sadly, Bono wasn't done speaking. "In the end, what is rock & roll? Rage is at the heart of it," he said. "Some great rock & roll tends to have that, which is why the Who were such a great band. Or Pearl Jam. Eddie has that rage." Ah, yes, Bono is an expert on rage. Sorry we can't all be as hard as you, Bono, with music that's angry enough to be featured on the City of Angels soundtrack. 
What exactly is causing this male rage? Are you angry that there's nothing standing between you and your goals? You're not oppressed enough? Are you upset about the fact that people aren't constantly commenting on your face, clothes, life choices? Are you mad you can work in literally any industry without worrying about somebody trying to grope you or masturbate in front of you? Yeah, I bet that's tough. 
After he explained how there is a "rock & roll revolution" on the way for young (presumably white) men, Bono went on to say that teaming up with Apple to give away U2's latest album really helped them attract the youngins. SooOooooooOoo rock and roll, bro.