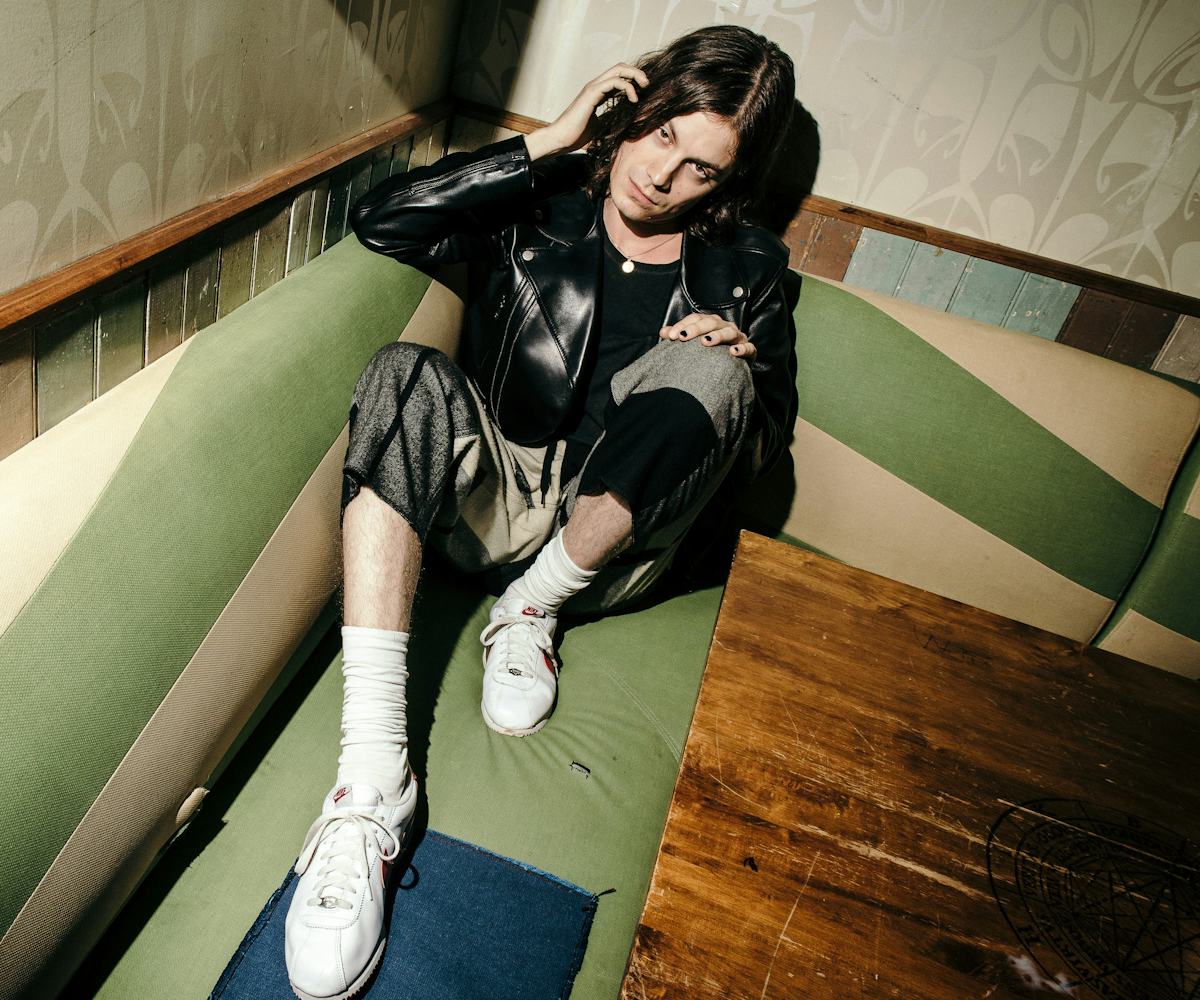 Photo by Nina Westervelt
Are You Ready For The Second Coming Of BØRNS?
Garrett Borns didn't know if a new album was in him after he wrapped touring his debut LP, Dopamine. "I just went from feeling very powerful and being onstage, and having this presence in front of people, to just having this solitude and having time to cook my own meals, be in one place, and sleep in one bed," he says earlier this month, right before his first of three New York City shows. That type of switch can, understandably, trip anyone up. Going from being surrounded by thousands of people calling your name to wherever it is you call home, where there aren't those asks, is the difference between night and day. "I felt so powerful and immortal," he says of being on tour. "Not being on tour put my mortality in perspective."
So, Borns did what he had to: soak up as much inspiration as possible, get more life experiences under his belt, and hit the studio for what will be his second album as BØRNS. The album's first single, "Faded Heart," takes the charm of "Electric Love" and pushes it with loaded electric guitars and a chorus that finds him reaching for the rafters of his falsetto. "That's one thing I really wanted to work on after Dopamine, my falsetto," he says. So, he naturally looked to Prince for inspiration there. The rest is a mix of lower register singing and influence from the likes of Serge Gainsbourg, Frank Ocean, and Nobuhiko Obayashi's 1977 Japanese horror cult classic, Hausu. "The mix of darkness and playfulness is something I really liked," he adds. That dichotomy can be heard in the bouncing beat of "Sweet Dreams," while the lyrical content begs to differ: Breakups suck, man.
Consider the next BØRNS album a study in duality, the bitter and the sweet. "Immortality versus mortality is a major theme on the album," Borns says. "The supernatural phenomena, when it comes to why you share an attraction with someone, too, plays a big role. Where does that come from? Is that just between you two or is it this external force that's actually bringing you together?" Lofty questions for a musician who's not so afraid to soar to new heights—even if the way he sings, he says, is different. That's just the marking of a new era and artistic growth. The old BØRNS isn't gone, he's just lived some more, surrounding himself with life's small pleasures ("nothing grounds you like a real authentic Mexican taco"), and challenged himself to discover where else and what else music can take and teach him. Funny what time away can do for ya, huh.
Catch BØRNS on tour in 2018:
Jan 17 in Oakland, CA at Fox Theater
Jan 19 in Portland, OR at Roseland Theater
Jan 20 in Vancouver, BC at Vogue
Jan 21 in Seattle, WA at Showbox SoDo
Jan 24 in St. Paul, MN at Palace Theater
Jan 26 in Milwaukee, WI at Riverside Theater
Jan 27 in Chicago, IL at Riviera
Jan 28 in Grand Rapids, MI at 20 Monroe Live
Jan 30 in St. Louis, MO at The Pageant
Feb 1 in Dallas, TX at House of Blues
Feb 2 in Austin, TX at Stubb's
Feb 3 in Houston, TX at White Oak Downstairs
Feb 5 in New Orleans, at LA Joy
Feb 6 in Atlanta, GA at Tabernacle
Feb 8 in Cleveland, OH at Agora
Feb 9 in Toronto, ON at Rebel
Feb 10 in Montreal, QC at Club Soda
Feb 11 in Boston, MA at House of Blues
Feb 13 in Washington, DC at The Anthem
Feb 16 in New York, NY at Terminal 5
Feb 17 in Philadelphia, PA at Electric Factory
Photo by Nina Westervelt