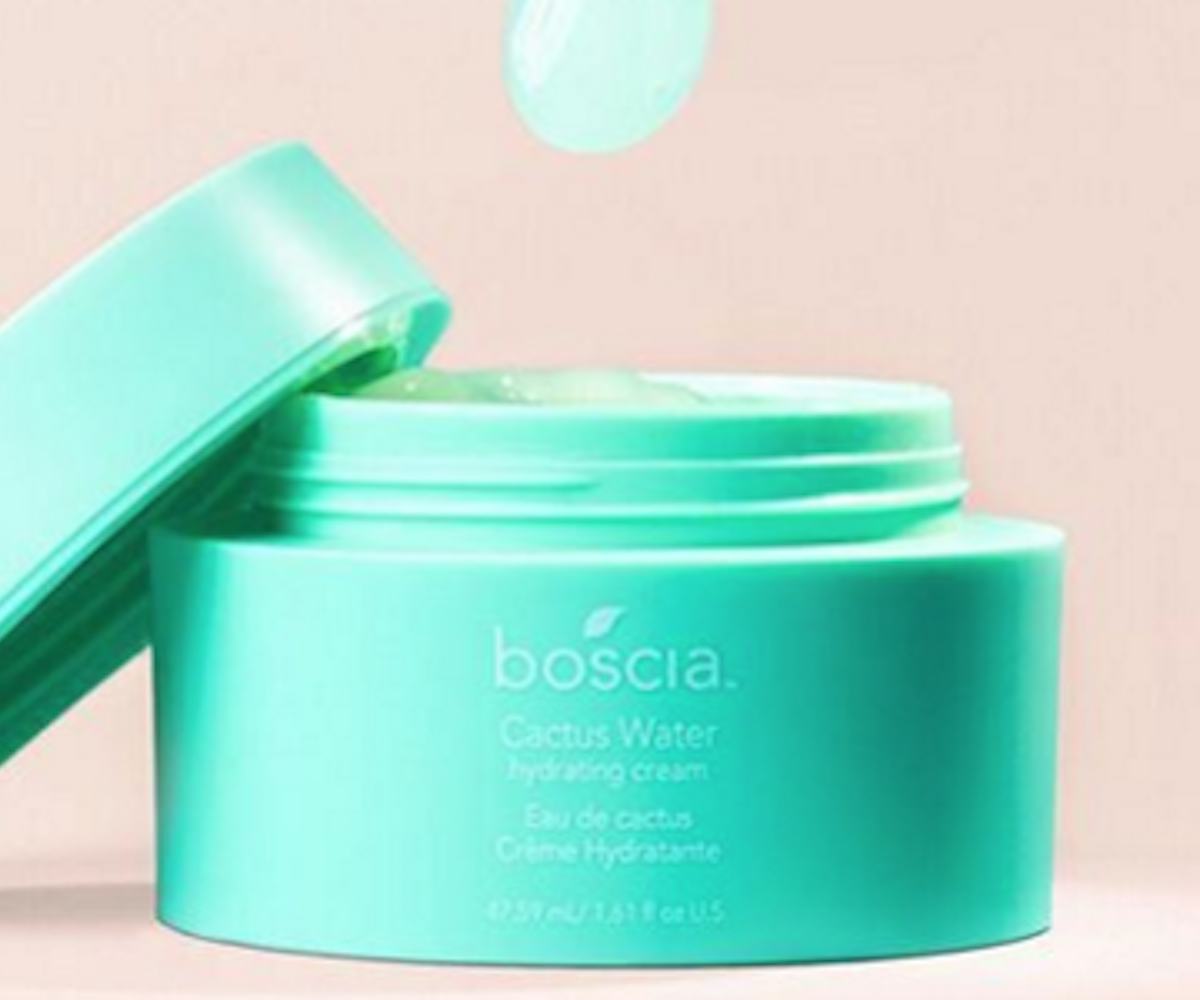 Photo via @boscia Instagram
This New Product Is Peak Houseplant Beauty
Literally a drink of water for your skin
With summer right around the corner, it's time we trade in our heavy cream moisturizers for lighter water-based products. Thankfully, Boscia just dropped the perfect product for this transition. Introducing: Cactus Water Moisturizer.
Over the weekend, the cult-favorite brand teased the launch of the "plant-to-bottle" moisturizer on Instagram with pictures of cacti drenched in a gel product and fluorescent green jars.
Naturally, as proud houseplant parents, we were intrigued. Now, the wait is finally over. Like an actual drink of water for your skin, the lightweight moisturizer nourishes and rejuvenates the skin, resulting in a smooth and even complexion. The product is infused with Queen of Night cactus succulent, a rare ingredient with the ability to withstand the harshest of dry climates. Needless to say, it should be able to get us through rough summer weather conditions. The fast-absorbing formula provides intense moisture in dry heat through peptides and is suitable for all skin types, meaning, even oily skin types can use this product sans greasy midday shine.
Pick up a jar of the Cactus Water Moisturizer at Sephora for $38 now. You can find our skin drinking this one up, all summer long.