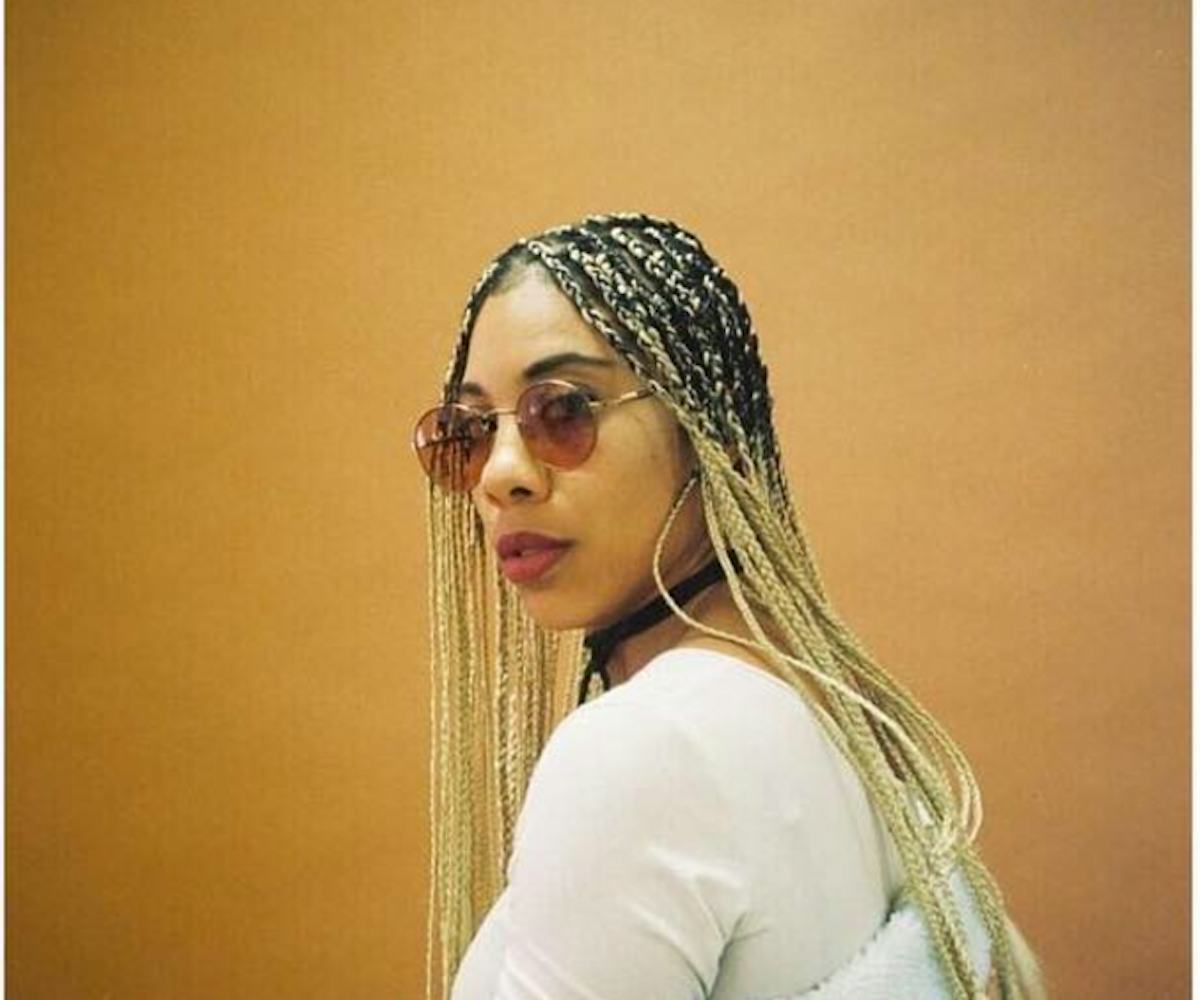 Photo courtesy fo Bosco
BOSCO Is Starting Her Own Creative Agency
Here's everything you need to know about SLUG
By now, you should already recognize BOSCO as a multi-hyphenate powerhouse. The Atlanta-based artist has been on our radar since 2015, and the innovative polymath's latest creative endeavor is about to shake up the industry. Tomorrow, she's set to launch SLUG, a creative agency she's been conceptualizing for months.
SLUG's purpose is to produce work that reflects the millennial voice by "redefining the essence of experience and aestethic." The agency merges music, fashion, and tech to craft individual identities and inspire visual adventures. So far, SLUG has collaborated with a handful of brands, artists, and events on a variety of services including art direction, mixed media, event planning, set design, trend forecasting, video production, curation, illustration, and original content.
BOSCO isn't doing this alone though. Her team of skilled creatives includes Kylah Benes-Trapp, Chibu Okere, and Elyn Kazarian. Learn more about the origins of SLUG Agency in the interview with its founder, below.
You're from Savannah and have been living in Atlanta. How do you think Georgia has shaped your music? What kind of innovative things have you seen coming out of the area that set it apart from other art cities?
Atlanta is a really good foundational city where you can test out a lot of ideas. You can kind of get your bearings and really network and find your voice. I felt like I was privileged enough to connect with a lot of the creatives and the artists here and find my voice, so a lot of the ground work was pretty much done in the earlier phases when I moved here in 2010. It really wasn't a progressive, colorful scene here, so it allowed the landscape to be like a blank canvas. You can kind of test out an event and work on your artistic vision. I think that Atlanta, because there is a lack of publication or PR or eyes on us, forces you to create some kind of visual identity for yourself, whether it be as a graphic artist or a graffiti artist or painter.
You've been referred to as a sort of mini-Pharrell. What inspired you to expand from your role as an artist and musician, to starting your own creative agency?
I really do admire Pharrell; he started out really simple and then he progressed and did his own N*E*R*D thing, so I think he's definitely a great person to model yourself after. But, honestly, the reason I'm doing something like SLUG is because it creates an environment for my music and my art to live and not really be so dependent on a label or publications to have that responsibility for my vision. It was always important to me because I did go to art school, and I was the black kid that didn't really fit in and I couldn't find my crowd. So it was important to me that I created some kind of landscape for people just like me to have a place where they feel safe, to have a place where they can express their ideas, to collaborate with different people. It's all about community building with me. 
How are you able to multi-task as an artist, creative director, designer, stylist, event planner, and tastemaker? I'm kind of overwhelmed just listing those. What steps did you take to gain all of these different skills?
I know, I ask myself that too. I'm actually in the car with one of my friends. She asked me the same thing, she was like, "You fucking do everything. How the hell do you do everything?" And I think, honestly, the center of my focus is my music and that's the driving point and that's, you know, the thing that kind of pulls people to see the other aspects. I do have a centered focus, my music is that, and I also have a team of people. SLUG is three other people, but then I have relationships with other designers in the city where I can bring them in on projects. It's not about only me, like I said, it's all about community building and providing jobs for people, providing resources for people to get their ideas out. We're women. We can take on a lot of stuff. We can be a soccer mom. We can have kids. We can cook. We can be a wife. We can be a sister. I think it's just woman power. You can really achieve and do anything if you have the right team and you have the right people around you. 
Why did you name the agency SLUG? 
It originated from the post-punk kid, the skater kid, very slugger, very street; but also it reminded me of how the South moves at a snail's pace. No matter how slow we are, though, Atlanta always rises to the top. We have people like Childish Gambino who lived in the outskirts of Atlanta, but he can take his message and go to the Golden Globes and say something about the Migos. Atlanta has always been on the forefront of music and design. We might not be as fast as L.A. and New York but eventually we will always rise to the top. So that's why the center of SLUG comes from the mixture of street, post-punk, metal kids meets the average creator in Atlanta. We'll always rise to the top.
SLUG is only just launching now, but it has already been doing some cool projects. Can you tell us about those?
Recently we did something with Snapchat Spectacles. I did some creative direction on that, produced some content for them. I got a lot of the tastemakers, influencers, and creatives from the city to do flash dances at unexpected places in Atlanta, so that was really cool. I did some influencer work for
Paper
and
The Fader
. I also did a lookbook for some local streetwear brands here. Pretty Major is one of them. We did the Girls in the Yard lookbook which was a collaboration with BitTorrent. I also did the GIFs and the visual identity of the Girls in the Yard project with DJ Speakerfoxxx. 
What is your goal for SLUG? How do you hope the agency grows and changes few years down the road?
Honestly, the long term goal for SLUG is just to have it turn out as an agency. But we do want to eventually turn into a small publication. So, with anything you have to start as an agency to build that clientele. We do offer branding and creative direction and event planning for different publications and brands, but from that we definitely want to do some kind of a print thing. As our merch we are releasing a T-shirt and our first zine. We'll do a zine every three months, maybe every season.
What advice do you have for female entrepreneurs trying to find their place in the industry, whether it be creative or otherwise? 
Man, I am so on fire right now. Just this political state. I have been very vocal about the movement that's going on. Even though there's a lot of bad that's going on, I feel very positive. I'm clinging to my feminine energy more than every right now because we need it. I'm sure you understand where that comes from. But more than anything, I just want to encourage females to stay focused. I want to encourage females to block out any negativity. We can do anything that we put our minds to. I will definitely say that, if it's a great idea, do not rush it. We worked on SLUG, this concept, for a whole year before we even started telling people what it was. Take time, hone in on your gift. Get constructive criticism from people that you trust. Definitely have a mentor giving advice and just stay positive. I know sometimes it might get a little rough and you get discouraged, but you have to keep positive people around you. Keep people who are gonna push your vision and who are supportive of you. That's basically it, that's the magic.