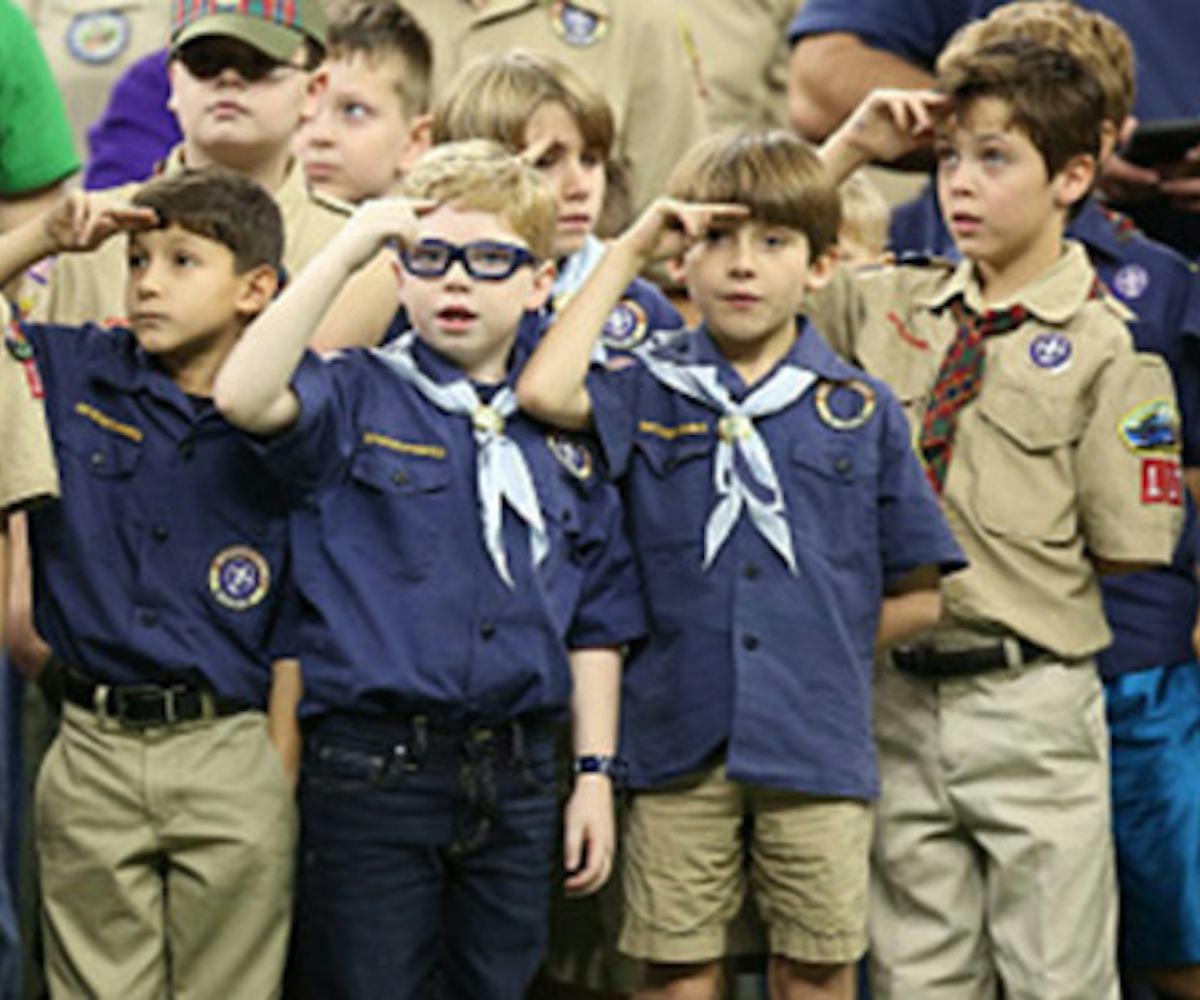 Photo by John Bunch/Icon Sportswire via Getty Images
Head Of The Boy Scouts Apologizes For Trump's Inappropriate Speech
Don't invite the president to your events
When someone asks Donald Trump to speak at their event, you'd think that by now they would know what to expect. Almost every single one of Trump's speeches is rambling and rife with political jabs and references to his "huge" inauguration crowds. The head of the Boy Scouts of America must have forgotten this when he decided to go ahead with tradition and invite the president to speak at the organization's National Jamboree. He's now issuing an apology to all those offended by Trump's garbage speech.
"I want to extend my sincere apologies to those in our Scouting family who were offended by the political rhetoric that was inserted into the jamboree," Chief Scout Executive Michael Surbaugh said in a statement. "That was never our intent." He added that the Boy Scouts are nonpartisan and inviting Trump to speak was honoring a "long-standing tradition" of inviting sitting presidents to the event since 1937. Surbaugh stressed that Trump's appearance was in "no way an endorsement of any person, party, or policies."
Among the inappropriate things Trump discussed in his "speech" on Monday were, the "fake news" media, the repeal of the Affordable Care Act, threatening to fire Health and Human Services Secretary Tom Price, and repeatedly bringing up the fact that he won the 2016 election—as if any of us could possibly ever forget that fact. 
He then proceeded to ramble on about the size of his inauguration crowds and some party he went to years ago with "the hottest people in New York." Because, you know, all seven to 10 year olds want to hear about this stuff. But then again, Trump suggested at one point that the boys in the audience voted for him, so maybe he has no idea what the Boy Scouts actually is. 
During his address, Trump asked, "Who the hell wants to speak about politics when I'm in front of the Boy Scouts?" before continuing to speak about politics. 
In his apology letter, Surbaugh said the president's remarks "overshadowed" the rest of the jamboree. "We sincerely regret that politics were inserted into the Scouting program," he wrote. "While we live in a challenging time in a country divided along political lines, the focus of Scouting remains the same today as every day."