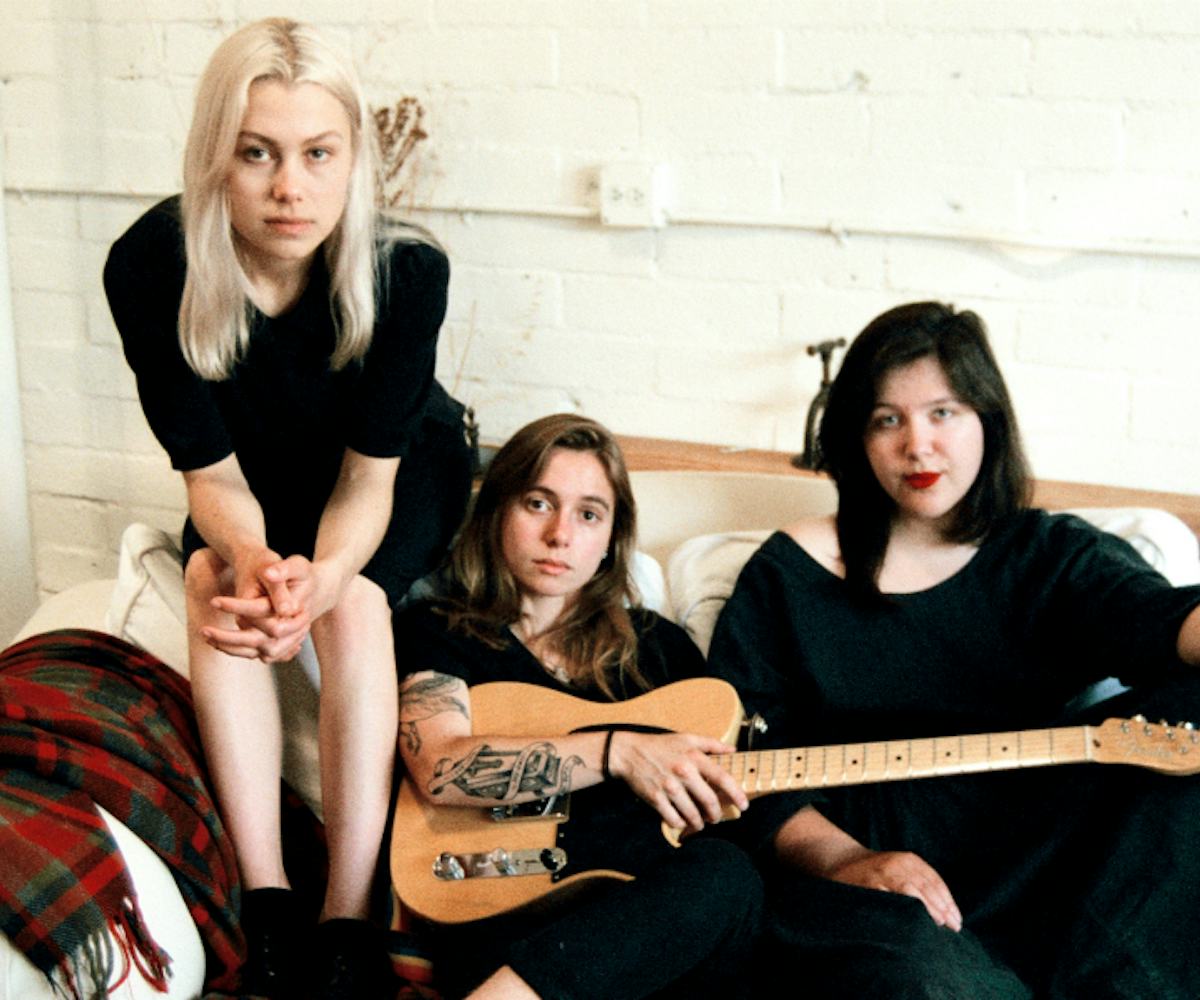 Photo by Laura Pentelute
Boygenius Is The Supergroup We Deserve
Julien Baker, Phoebe Bridgers, and Lucy Dacus together? Bless
If you asked me what the supergroup of my dreams would look like, it probably would be this very real new band. Julien Baker, Phoebe Bridgers, and Lucy Dacus have joined forces to create Boygenius and already have an EP coming out November 9.
The three artists coming together for one project wasn't all that coincidental. The group is billed separately for a tour this fall, with each artist playing a solo set, but according to the trio, joining together as one group "had subconsciously been in the works" for quite some time.  Though it hasn't been confirmed, it looks like fans might get a taste of Boygenius if they head out to hear the three solo artists in concert.
"When we met, Lucy and Phoebe and I were in similar places in our lives and our musical endeavors, but also had similar attitudes toward music that engendered an immediate affinity," Baker explained in a press release. "Lucy and Phoebe are incredibly gifted performers, and I am a fan of their art outside of being their friends, but they are also both very wise, discerning and kind people whom I look up to in character as much as in talent." The three singers had each brought one song to the table to perform as a group but ended up with much more than they'd planned, hence the full EP. "Everyone seemed both confident enough to present ideas and fight for their individual vision, but considerate and humble enough to make decisions which ultimately served the song," said Baker of the creative process. 
Today, they've revealed the first three tracks of the EP, "Stay Down," "Me & My Dog," and "Bite The Hand." Stream the first three tracks off their upcoming self-titled EP, below, and pre-order Boygenius, here.