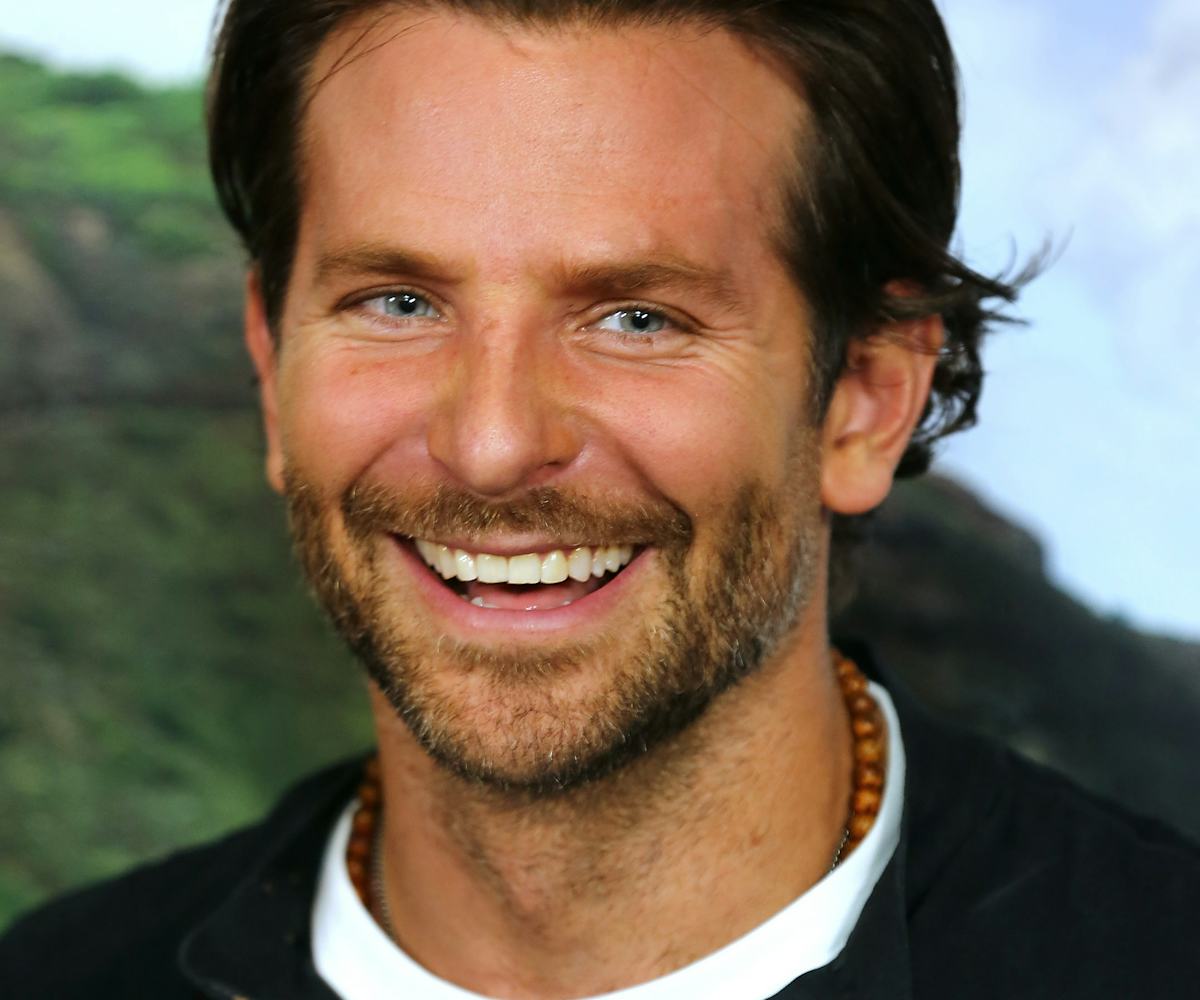 Photo via Tim P. Whitby / Getty Images
Bradley Cooper Pledges To Help Close The Hollywood Wage Gap
by negotiating with his female co-stars
Since the Sony hacks revealed top-billed actresses are receiving significantly smaller paychecks than their male co-stars, conversations about the Hollywood wage gap have been frequent. But since Jennifer Lawrence got even deeper into the subject with Lenny, there has been a new push to fight against sexism in the industry—and now, at the forefront of that fight is Bradley Cooper.
Lawrence's co-star in both American Hustle and Silver Linings Playbook applauded the actress for diving into such an important topic, but then took it a step further. Speaking with Reuters, Cooper said that he would like to decrease the wage gap by negotiating salaries alongside his female co-stars before taking on new projects. "Usually you don't talk about the financial stuff, you have people," he said. "But you know what? It's time to start doing that." The practice of group negotiations is already fairly common for major TV shows.
In her original essay, Lawrence said that she often gave up negotiations before she was satisfied with her salary, feeling like she was acting spoiled for asking for more. It's a feeling that women in all industries can relate to—but hopefully this discussion will help actresses to earn what they truly deserve. If a wage gap exists in a privileged industry like film, we can't expect it to disappear elsewhere. By abolishing the wage gap bit by bit, all women will move towards getting equal pay for equal work.
(via Vulture)