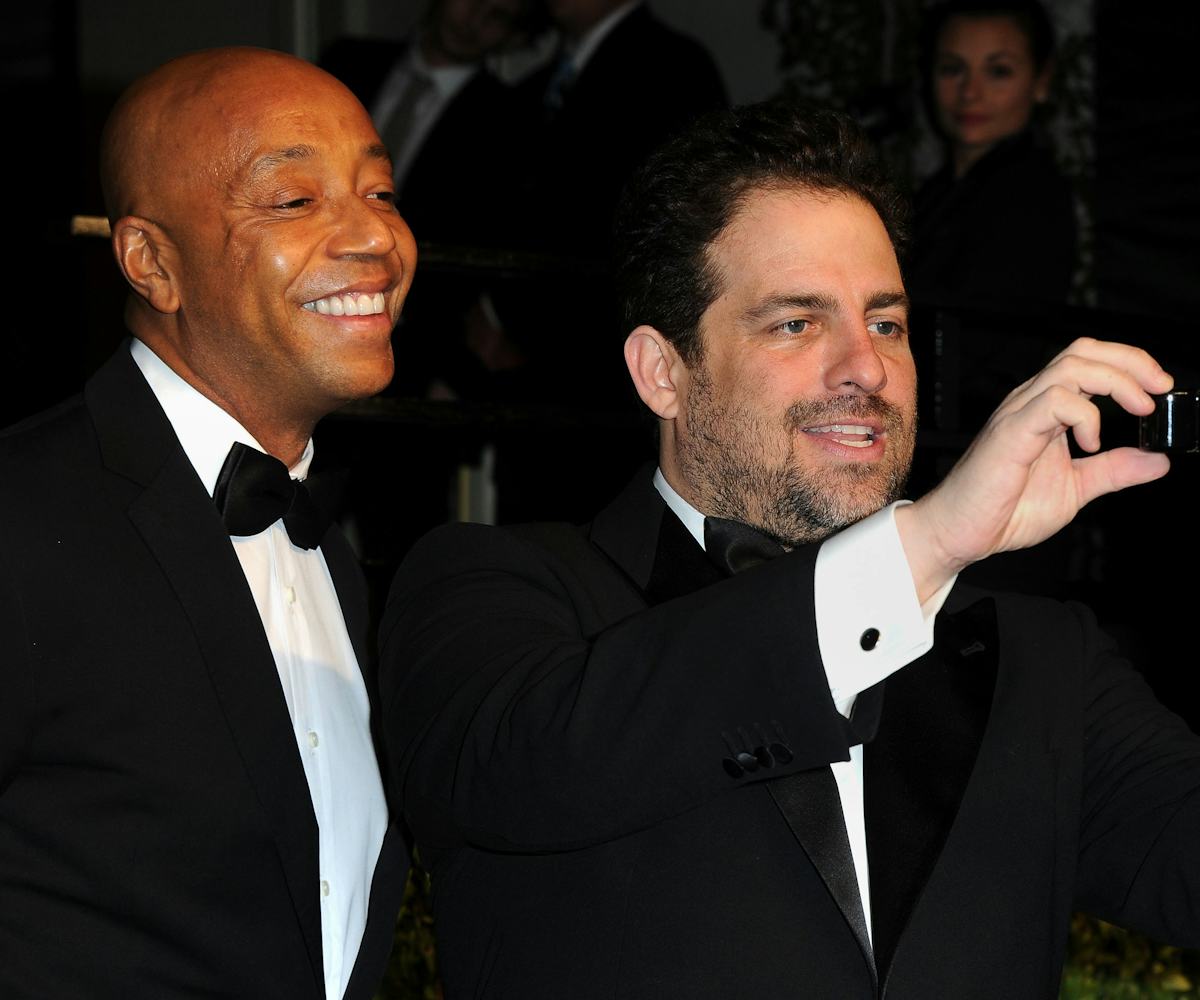 Getty Images
Brett Ratner And Russell Simmons Face Disturbing New Allegations Of Rape
Multiple more women have come forward about a pattern of predatory behavior the famous friends engaged in together.
The dominoes continue to fall in Hollywood as disturbing new allegations surface about Brett Ratner and Russell Simmons-the most shocking of which is an allegation that Simmons raped a 17-year-old aspiring model who was too young to consent as Ratner looked on. An LA Times report into the allegations also revealed a lengthy pattern of predatory behavior conducted in tandem by Simmons and Ratner, much taking place at Ratner's Hollywood home.
Keri Claussen Kalighi was an aspiring fashion model visiting Los Angeles from Nebraska in 1991 who met Ratner and Simmons at a casting call. She says the pair took her to dinner and then back to Simmons' apartment to show her a music video, which was when Simmons began trying to forcefully remove Kalighi's clothing. She asked Ratner for help and says he looked on, which, says Kalighi, "is when the realization fell on me that they were in it together." Simmons tried to force her into having intercourse before coercing her into oral sex, but later forcibly penetrated her once as she was in the shower as well. 
This isn't the first time Ratner and Simmons have been accused of forcibly assaulting a woman in tandem. The pair are known for their freewheeling, playboy lifestyle and were jointly investigated by the LAPD in 2001, after a 29-year-old woman said that she had been held against her will at Ratner's Hollywood home, Hilhaven Lodge, "by two males who both unlawfully touched her." The investigation was eventually dropped due to insufficient evidence. 
Ratner had been publicly accused of assault by six women, including actress Olivia Munn, and is currently under investigation for four allegations of sexual assault by the LAPD, as the LA Times first reported earlier this month. But the new Times investigation into Kalighi's claims detail an insidious, predatory pattern of behavior taking place at Ratner's home, a Hollywood Hills mansion known for the lavish parties thrown by Ratner, with significantly more victims than previously thought. 
Multiple women from all facets of the business - models, actresses, producers, marketing executives—all spoke to the Times on the record about the various ways over the last two decades that Ratner had sexually harassed and assaulted them, both through direct coercion and his star power. Simmons was often involved in the allegations, as well as director James Toback, who has been accused of hundreds of cases of sexual assault and harassment. 
Though Kalighi and other women say that Simmons and Ratner have acknowledged and attempted to apologize for the assault in years past, in the wake of the allegations, both men have vehemently denied that anything non-consensual ever took place.