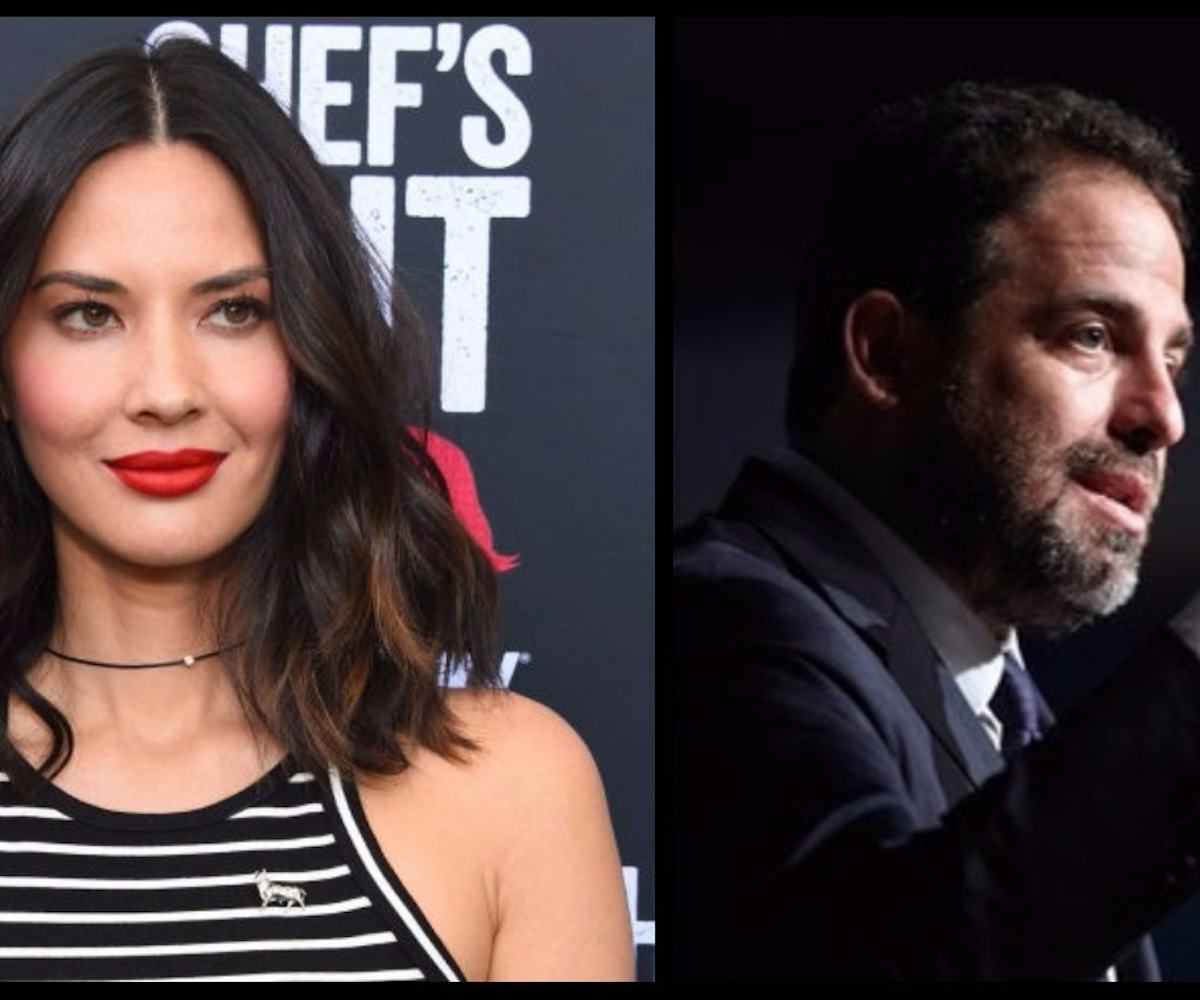 Photo by Gustavo Caballero / Getty Images
Six Women Accused Director Brett Ratner Of Sexual Misconduct
Including Olivia Munn and Natasha Henstridge
Hollywood was rocked this morning by a new set of allegations of sexual misconduct against one of its more powerful figures, as six women told the Los Angeles Times that director and producer Brett Ratner sexually harassed or assaulted them. The women who came forward included actresses Olivia Munn and Natasha Henstridge, as well as Katharine Towne and Jaime Ray Newman. Ratner, who is perhaps best known for directing the Rush Hour movies, denied the allegations through his lawyer Marty Singer, the same man who represented Bill Cosby during his recent legal battle. 
Henstridge, who starred in the 1995 sci-fi thriller Species, says Ratner forced her to perform oral sex on him in his New York apartment when she was 19 years old. "He strong-armed me in a real way. He physically forced himself on me," she said. "At some point, I gave in and he did his thing." As she watched Ratner rise through the Hollywood ranks, directing blockbusters like X-Men: The Last Stand as well produce countless of movies, she remained mostly silent, telling her story only to those close to her. But, as we've seen with so many women over the last month, revelations of Harvey Weinstein's predatory behavior encouraged her to come forward.
Munn told the Times that while visiting the set of Ratner's film After the Sunset in 2004, she was asked to drop off lunch in the director's trailer. Despite being told otherwise, she found Ratner in the trailer waiting for her. "He walked out... with his belly sticking out, no pants on, shrimp cocktail in one hand and he was furiously masturbating in the other," Munn said. "And before I literally could even figure out where to escape or where to look, he ejaculated." Munn has recalled this disturbing incident before, in her 2010 memoir Suck It, Wonder Woman: The Misadventures of a Hollywood Geek, without naming the director. In 2011, Ratner appeared on Munn's former show, Attack the Show, and admitted he was the one in her story, but denied that he had masturbated in front of her and said the two were dating. "I used to date Olivia Munn, I will be honest with everybody here," he said. "When she was 'Lisa.' That was the problem. She wasn't Asian back then." Ratner later went on The Howard Stern Show and admitted that was a lie. 
The rest of the Times story details other instances, in which Ratner took advantage of young women including Eri Sasaki, an extra on the set of Rush Hour 2. Again, Ratner has denied it, but the reaction from his Hollywood peers on Twitter indicates that, like with Weinstein, Ratner's behavior was something of an open secret.
According to his IMDb page, Ratner has several major projects in development as a producer, including an adaptation of Donna Tartt's novel The Goldfinch, as well as an upcoming Hugh Hefner biopic, which he was also supposed to direct. It is likely that his partners on those projects and the studios funding them will want to distance themselves from Ratner in the wake of these allegations, but, as of now, no such announcements have been made. 
Update 10/31/17, 5:00 PM: Playboy Enterprises has announced that it has placed their Brett Ratner-directed Hugh Hefner biopic on hold. "We are deeply troubled to learn about the accusations against Brett Ratner," a Playboy Enterprises spokesperson said. "We find this kind of behavior completely unacceptable. We are putting all further development of our projects with RatPac Entertainment on hold until we are able to review the situation further."