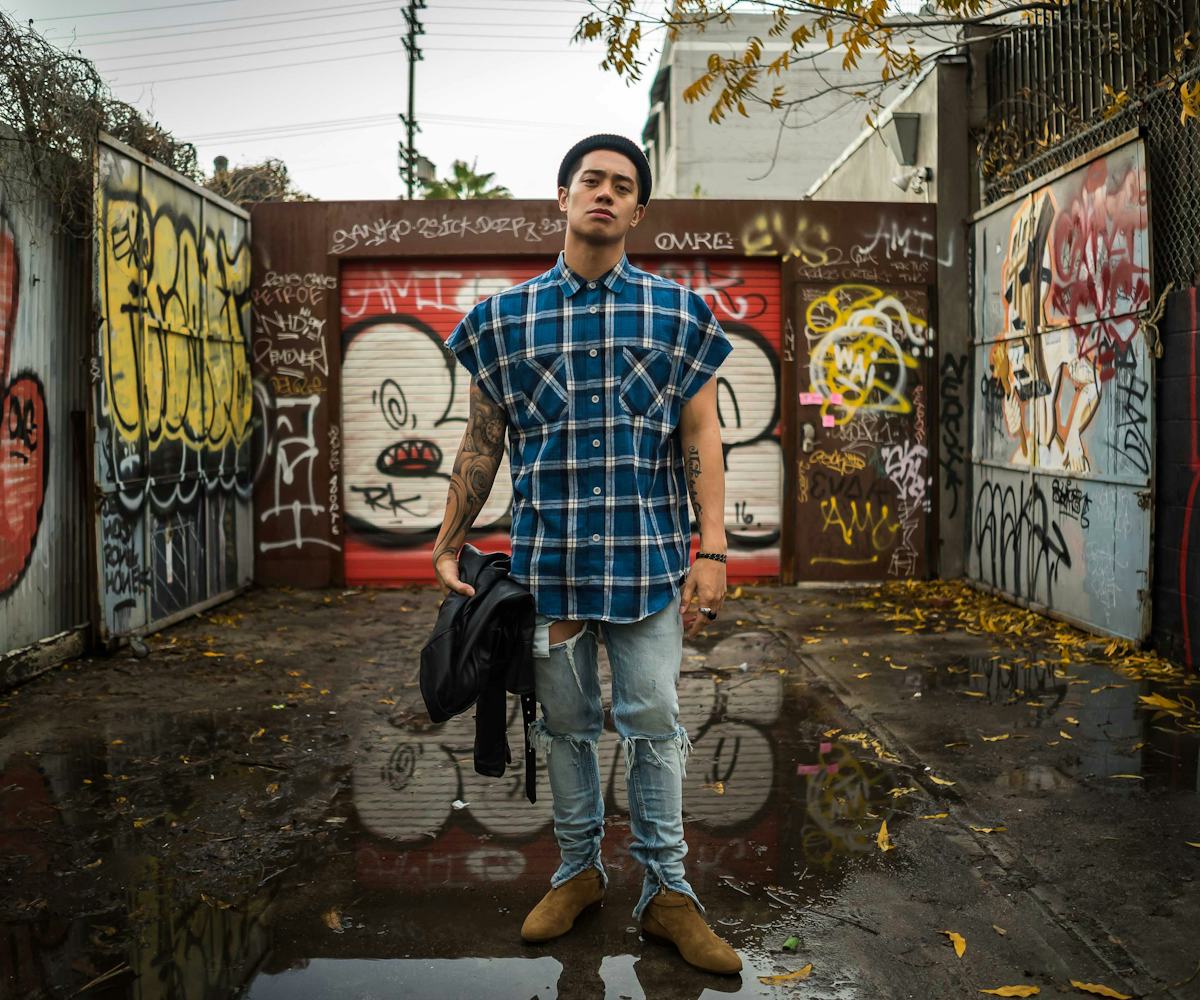 Photo by Benny Banks
Your Body Isn't Going To "Be Ready" For Brian Puspos
If you've ever been unsure of how to tell someone that you're going to rock their world all day and night, Brian Puspos will gladly do the talking for you. Today, we're premiering his latest track "Be Ready." The dancer-turned-singer was recently featured in a GoldLink music video, but now he's taking a break from choreographing for other artists in order to develop his own distinct sound.
"Be Ready" was co-written by Grammy-nominated artist Anderson .Paak. With that combination of creative juices, Puspos claims that there wasn't a true source of inspiration behind the tune. In fact, a subject matter was never initially discussed; all they knew was that they wanted to create an "unorthodox R&B joint."
"That entire night at the OWSLA studio was pretty surreal. Everything flowed really organically, and we just had fun vibing out," Puspos tells us. "You already know Anderson is a genius, so just watching him work in the session was already a special experience for me. To top it all off, right after we bounced a rough of the song, Skrillex actually dropped by to listen to what we created. I'm not really sure if the stars kinda just aligned for me that night, but I just know it's a session that I'll never forget."
Even if your body has the stamina to handle this track, it might have a full meltdown when Puspos unleashes his Slow Love & Bangin' EP on January 11. While you wait for the drop, stream the hot track, below.
​