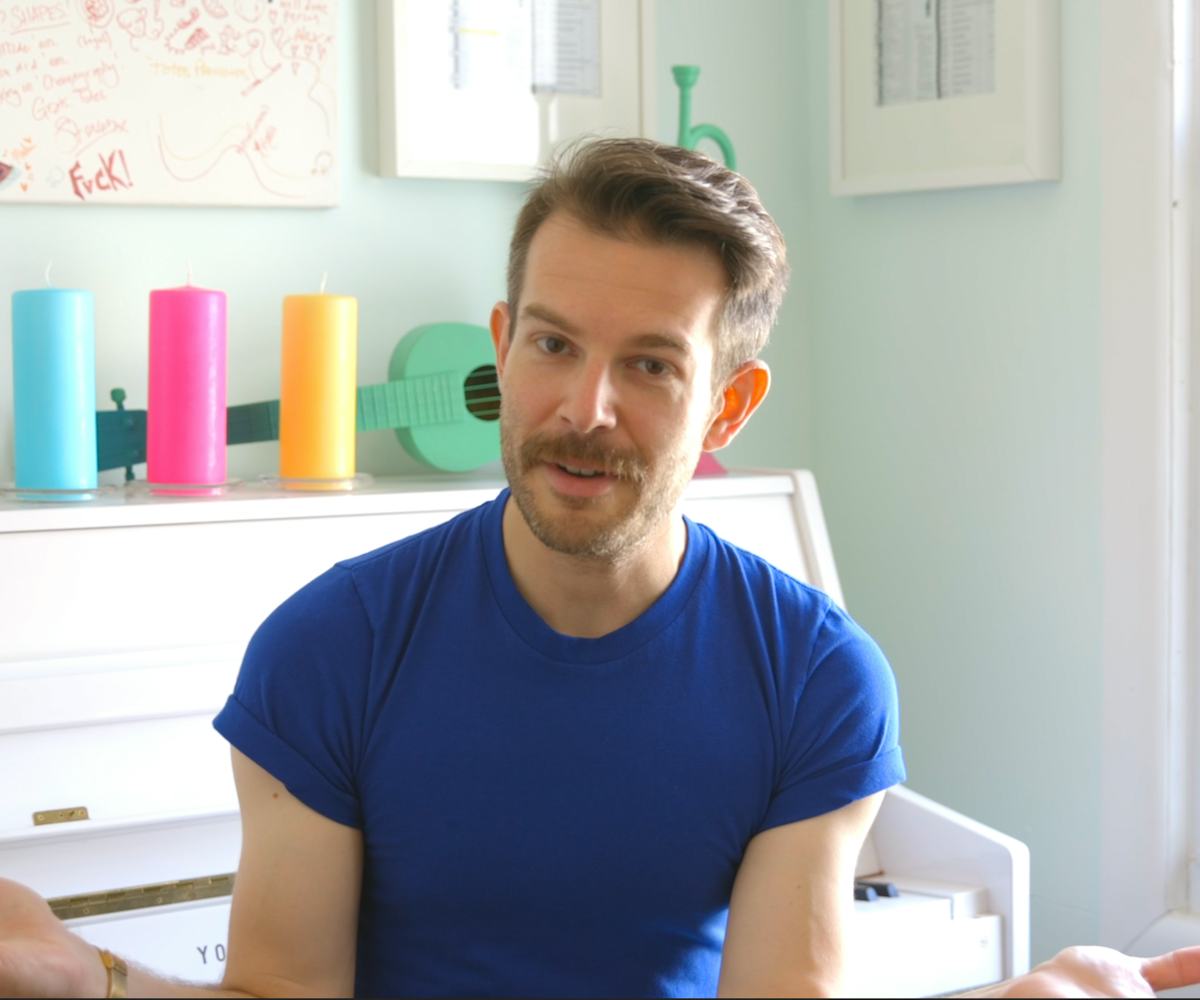 Go Inside Bright Light Bright Light's Brooklyn Wonderland
Light, color, music… oh my!
Rod Thomas' music as Bright Light Bright Light is inherently optimistic—even when the material is a bit blue. His sizeable oeuvre of EPs is riddled with shimmering electronics and cathartic piano melodies. He's an observer in search of harmony, and he channels all that he sees through music and, recently, dance. His last EP, Choreography, launched a trio of videos bursting with color and movement. The follow-ups to that, Cinematography I and Cinematography II, are cut from a similar cloth.
We caught up with the independent Welsh singer-songwriter at his Brooklyn, New York, studio brimming with light, color, and a healthy amount of camp. That white piano is truly something special and, as we came to learn, Elton John-approved. 
Bright Light Bright Light's Tales of the City EP drops July 7.