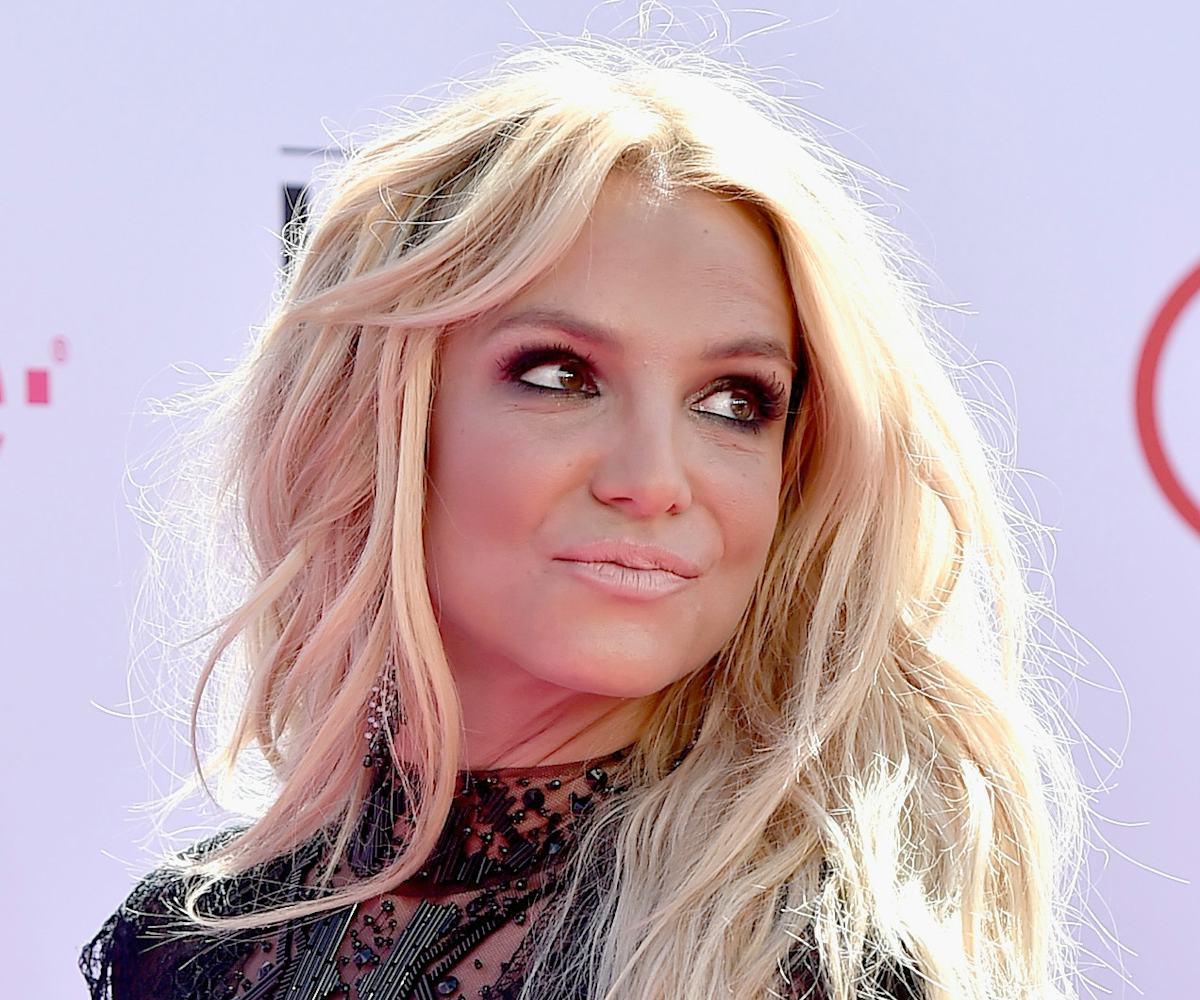 Photo by David Becker/Getty Images
Britney Spears Gives You An Offer You Can't Refuse On Her New Single
"Do You Wanna Come On Over?"
As we await the release of Glory, Britney Spears' ninth full-length album, the pop star is giving us a taste of what she has to offer. Her latest single "Do You Wanna Come Over?" is exactly what we need as cuffing season slowly approaches. 
In the second verse, she sings, "I could get into that kissin' and touchin'/ Or we could be good and do next to nothin'." In other words, Spears is down for whatever as long as she doesn't have to be alone. She seeks company, and we totally feel that.
When you really think about it, Spears has an interesting history with the concept of loneliness. When she made her debut back in 1999 with ...Baby One More Time, she declared, "My loneliness is killing me" on the title track. A year later, she showed a major sign of growth on "Stronger" when she said, "My loneliness ain't killin' me no more." ("Lucky" was a direct contrast, though.) Let's also not forget how Spears literally had a song called "Lonely" in 2001. 
When Britney Jean dropped in 2013, she sang about how she overcomes being alone on "Alien." Fast-forward to the present, and now she's chanting "Cause nobody should be alone if they don't have to be." Maybe we're digging too deep, but it wouldn't be a stretch to suggest that she might fear being in a state of isolation. This isn't a coincidence, it's a pattern. Should we be concerned? Is this a cry for help? Perhaps all the answers to our questions are hidden within Spears' rumored and unreleased Original Doll album.
This month, Spears returns to the MTV VMAs after 10 years to perform "Make Me" with G-Eazy. To hold you over until then, stream "Do You Wanna Come Over?" via Spotify, below.