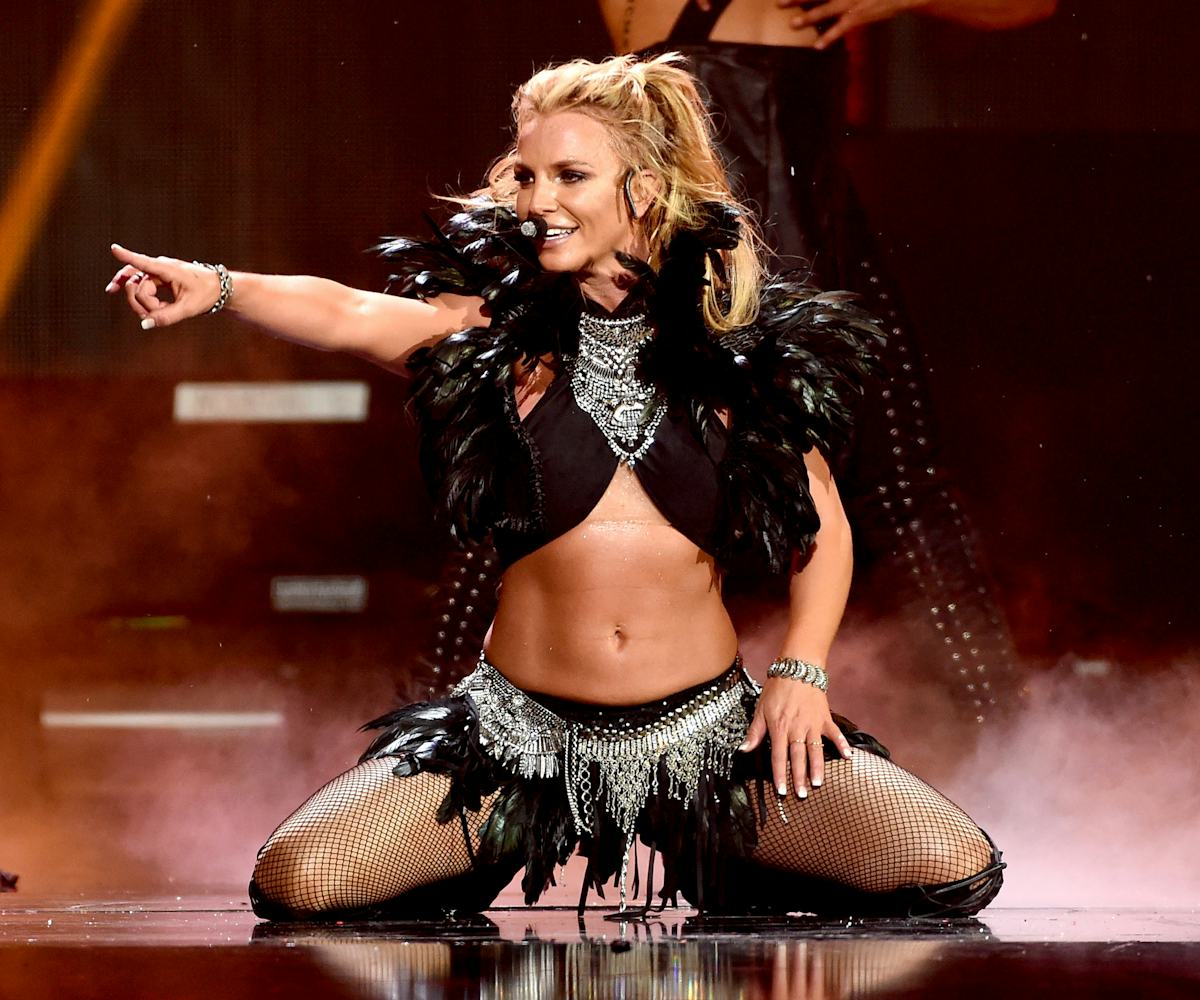 Photo by Kevin Winter/Getty Images
Britney Spears' Las Vegas "Piece Of Me" Show Is Coming To An End
Because nothing lasts forever
Britney Spears has been performing her "Piece of Me" show at Planet Hollywood in Las Vegas for over three years now, and according to her Vegas manager, Larry Rudolph, it's all coming to an end in December. "We are done with this show, and our next move is undecided," Rudolph told the Las Vegas Review-Journal. Don't mourn yet though, because while this residency is ending it sounds as if Britney's performance days are decidedly not.
Rudolph says her next venue "could be conceivably anywhere, we could have it on the needle on top of the Stratosphere, and do the bungee jump afterward." He went on to say, "Anything is possible. We have made zero decisions. We expect a lot of interest from all parties. Britney basically sells out every show, and she loves Las Vegas, she loves performing in Vegas, and Vegas is a possibility going forward." We take that all to mean that the "Piece of Me" show will definitely not be the end of Britney and Vegas.
Spears herself hasn't commented on this news, but she did tell Billboard that the first time a Vegas residency crossed her mind was when she saw Celine Dion's show there. "I was actually jealous, like, 'Oh, my, gosh, she gets to be in one place all the time,'" Spears told the magazine. "Everything clicked: To have your children and your family and that way of life, it just makes sense to have everything in one place." 
Britney's show has been an undisputed success and it sounds like all parties involved would be interested in keeping her on the strip. You can still catch Britney in Vegas until December, and this summer she will also be performing in Japan, the Philippines, and Israel (where she's actually delaying an election). 
But, if Britney at Planet Hollywood in Las Vegas is on your bucket list, get buying. Even the best things in life can't last forever.