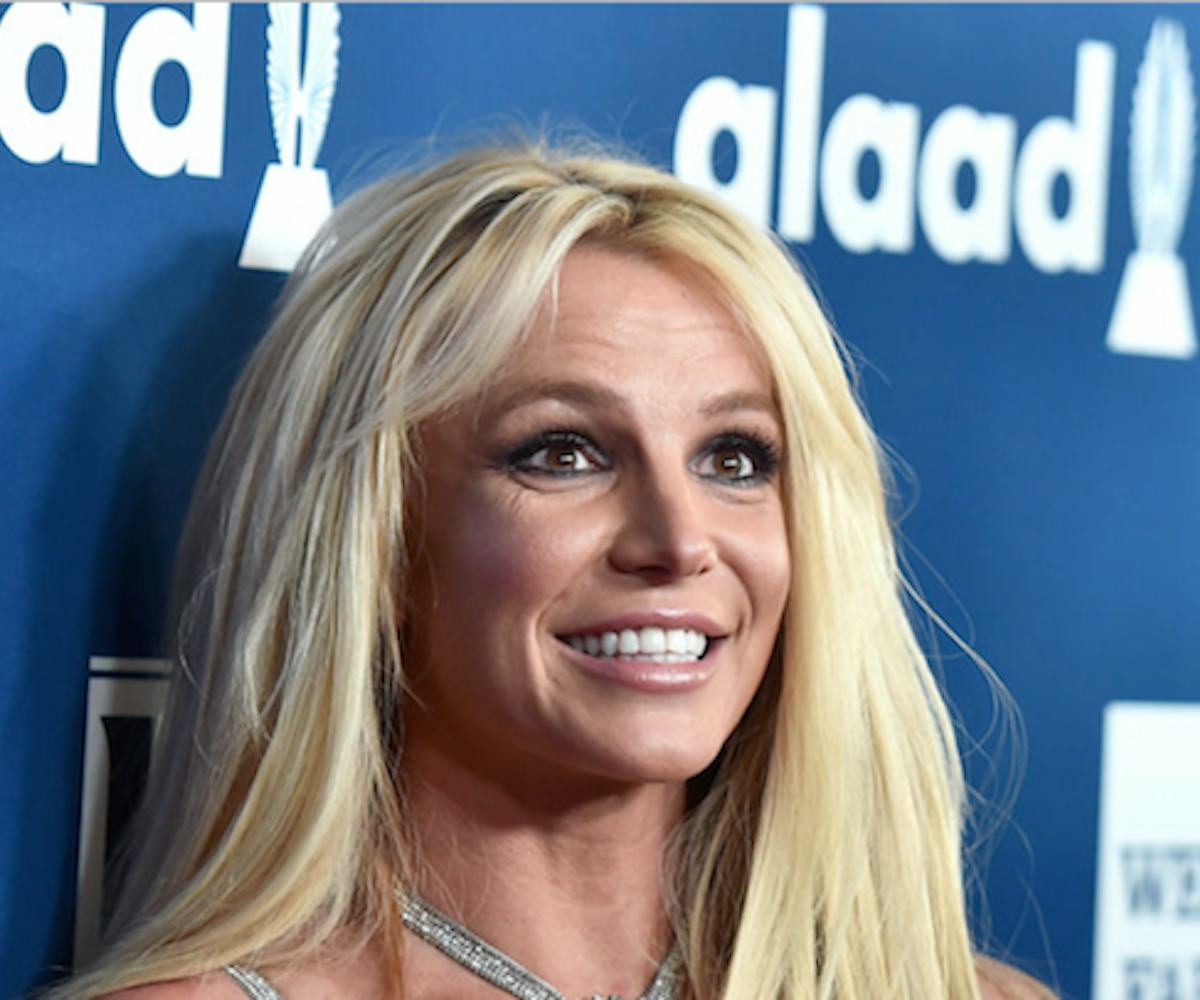 Photo by Alberto E. Rodriguez / Getty Images
Britney Spears Has Gifted Us With Another Perfume
Prerogative is her first unisex scent
Britney Spears is a veteran in the perfume industry—with a casual 23 perfumes under her belt, to be exact—and she's not slowing down anytime soon. So how does an accomplished perfumer step up her game after, pretty much, doing it all? By creating her very first gender-neutral perfume.
While the pop icon has focused on releasing women's scents in the past, Prerogative, named after her 2004 cover of Bobby Brown's "My Prerogative," is unisex. On Monday, Spears took to her Instagram to release a teaser video, featuring her dancing in black PVC lingerie no less:
Encased in a black-and-magenta bottle, Prerogative is described as having top notes of "energetic pink pepper," "juicy red goji berries," and apricot nectar. Other base notes include red calla lily, espresso cream, and saffron cream. "A fragrance with no boundaries, Britney's new fragrance was created for the woman or man who defies inhibitions and social limitations. This unique scent fuels the confidence and determination to be whoever you want to be," a press release reads.
Even though Spears is not the first celebrity to explore gender-neutral perfumes, her fans are praising the star for being more inclusive. Spears' Prerogative perfume comes in three sizes, ranging from $32 to $52, and a body mist for $9.99. You can snag the scent at Walmart this month at Kohl's beginning in August, in stores and online.
Photo courtesy of Britney Spears