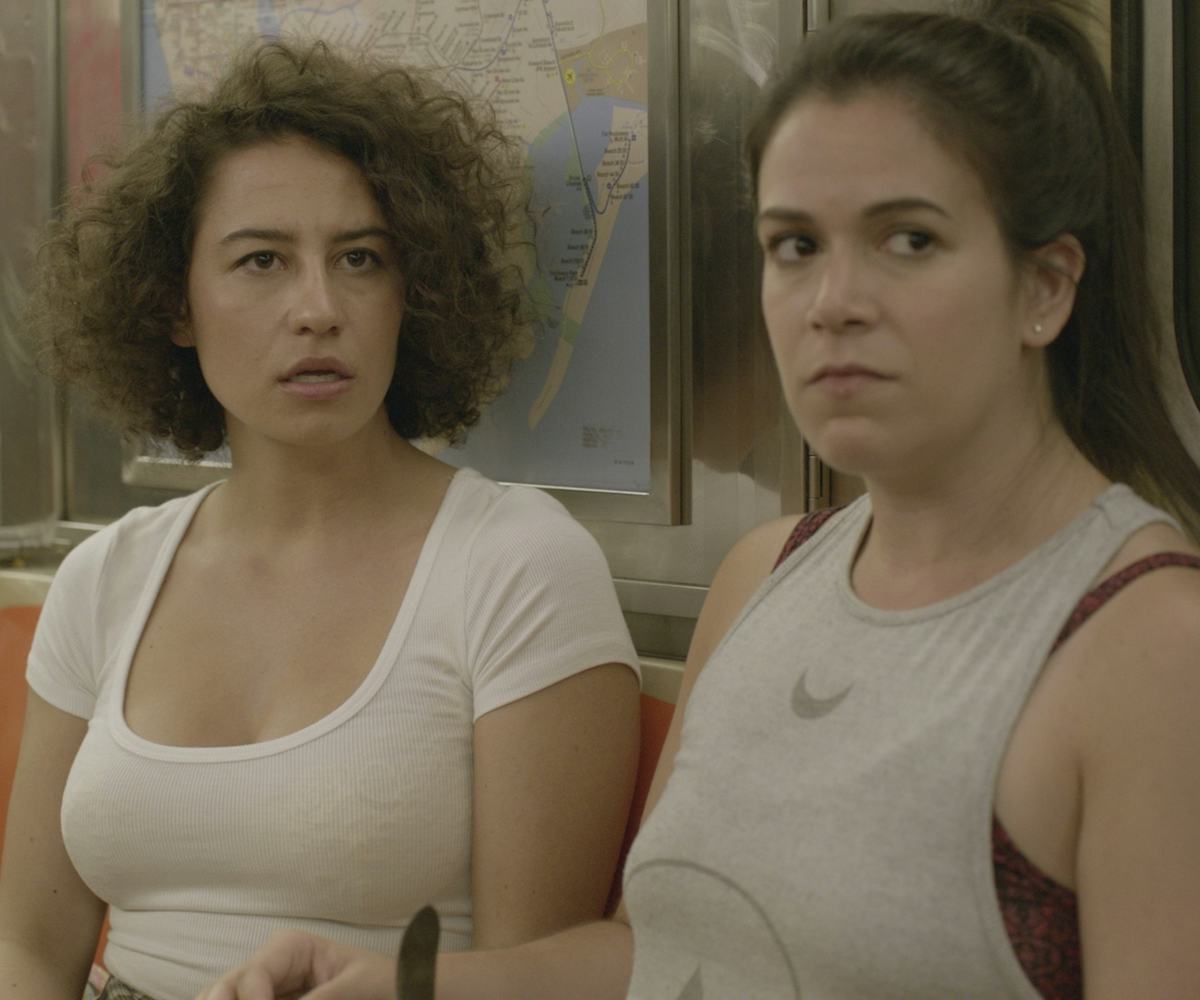 Photo via Comedy Central
'Broad City' Will Treat Trump's Name As Profanity In Season 4
On TV and in real life, it feels like we hear Donald Trump's name at least every six minutes. Luckily, in the fourth season of Broad City, you won't have to worry about that. In an interview with USA Today, Ilana Glazer said they decided to censor Trump's name as though it were a curse word. "There's no airtime for this orange [person]," Glazer said. "We bleep his name the whole season."
Glazer explained that they initially wrote this upcoming season with the idea that Hillary Clinton would be president. After "this game-show host became president," Glazer said, "we rewrote a lot." 
Despite never hearing Trump's name, the season is still "deeply rooted in this time," Glazer said. One episode, which premiered at Colossal Clusterfest in San Francisco earlier this month, centers on Ilana's inability to reach an orgasm now that Trump is president. The co-creator explained that it deals with the idea that "a witch is really just a woman who's in touch with her womanhood. Ilana's 'powers' are decreasing during the current administration because it's just so hard to [orgasm] when you know so many people are in such danger. So you Ilana works through her Trump-related [hang-up] and it's wild." I want to join her coven. 
Watch the trailer for season four, below.