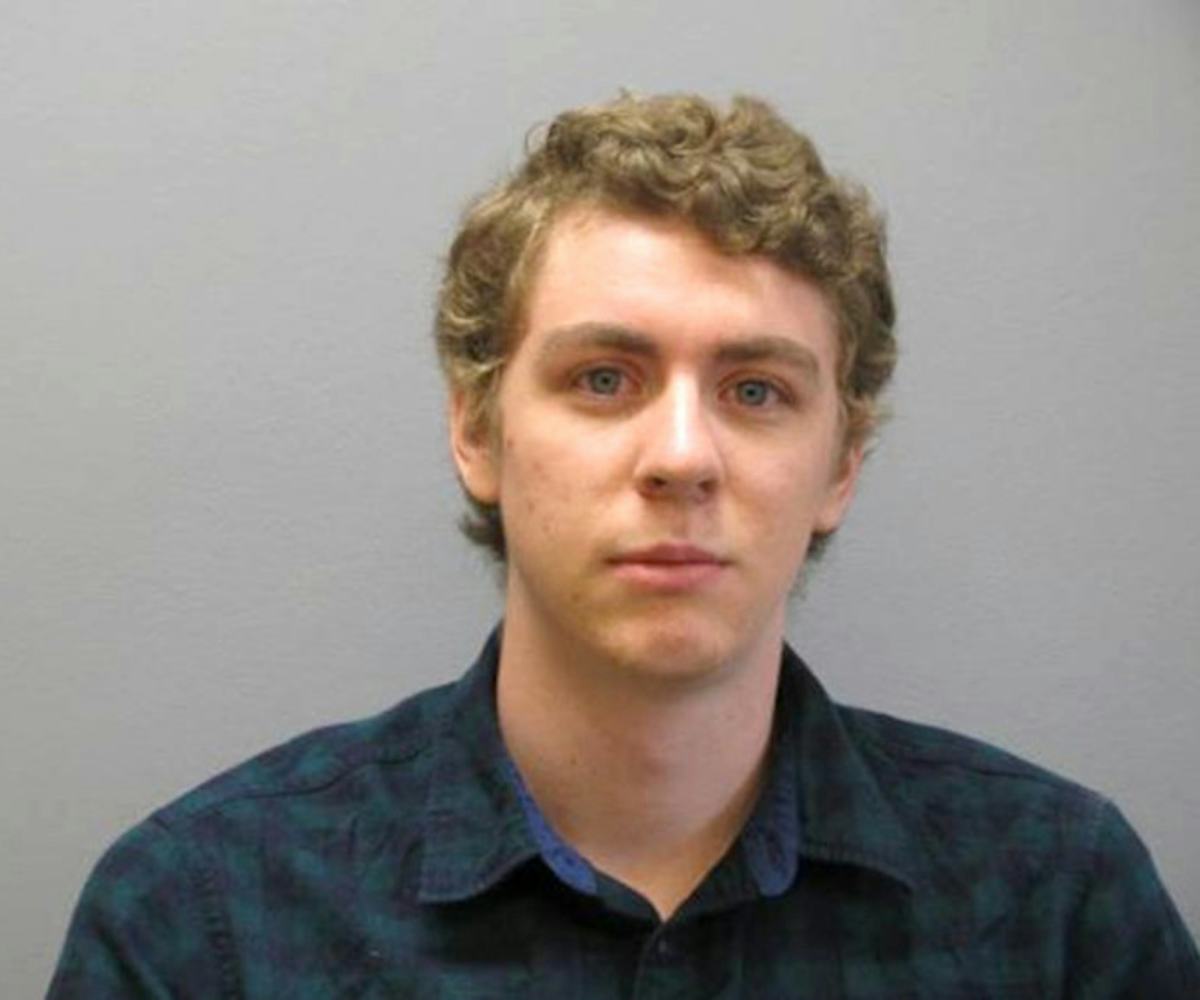 Photo courtesy of the Green County Sheriff's Office.
Brock Turner Loses Appeal To Overturn Sexual Assault Conviction
He will have to register as a sexual offender for the rest of his life
Looks like Brock Turner's lawyer's attempt at making up new words didn't help his case. It was announced last night that he lost his appeal to overturn his sexual assault conviction.
Turner was sentenced to six months in jail—of which he only served three—after being convicted of assault with the intent to commit rape of an intoxicated woman and sexually penetrating an intoxicated and unconscious person with a foreign object. The sentence sparked outrage from the public and led to the recall of judge Aaron Persky who presided over the case. Despite the leniency he's received, Turner still doesn't appreciate that he has to register as a sexual offender for the remainder of his life, which is why he attempted to repeal the verdict. His attorney argued that there wasn't enough evidence for the conviction and claimed that Turner was only guilty of sexual "outercourse" since he was clothed when he was caught. The California Court of Appeals wasn't convinced.
"Defendant argues none of his convictions is supported by sufficient evidence," the court said in an opinion released Wednesday. "That argument lacks merit." They also declared that just because Turner's pants were on doesn't mean he didn't intend on raping the victim. "While it is true that defendant did not expose himself, he was interrupted," the court said. "Jurors reasonably could have inferred from the evidence described above that, if the graduate students had not stopped defendant, he would have exposed himself and raped [the victim]."
According to Mercury News, Turner can appeal the decision to the state Supreme Court, but "the high court is considered unlikely to take up the case in light of a 17-page ruling that concluded his conviction was supported by 'substantial evidence.'"