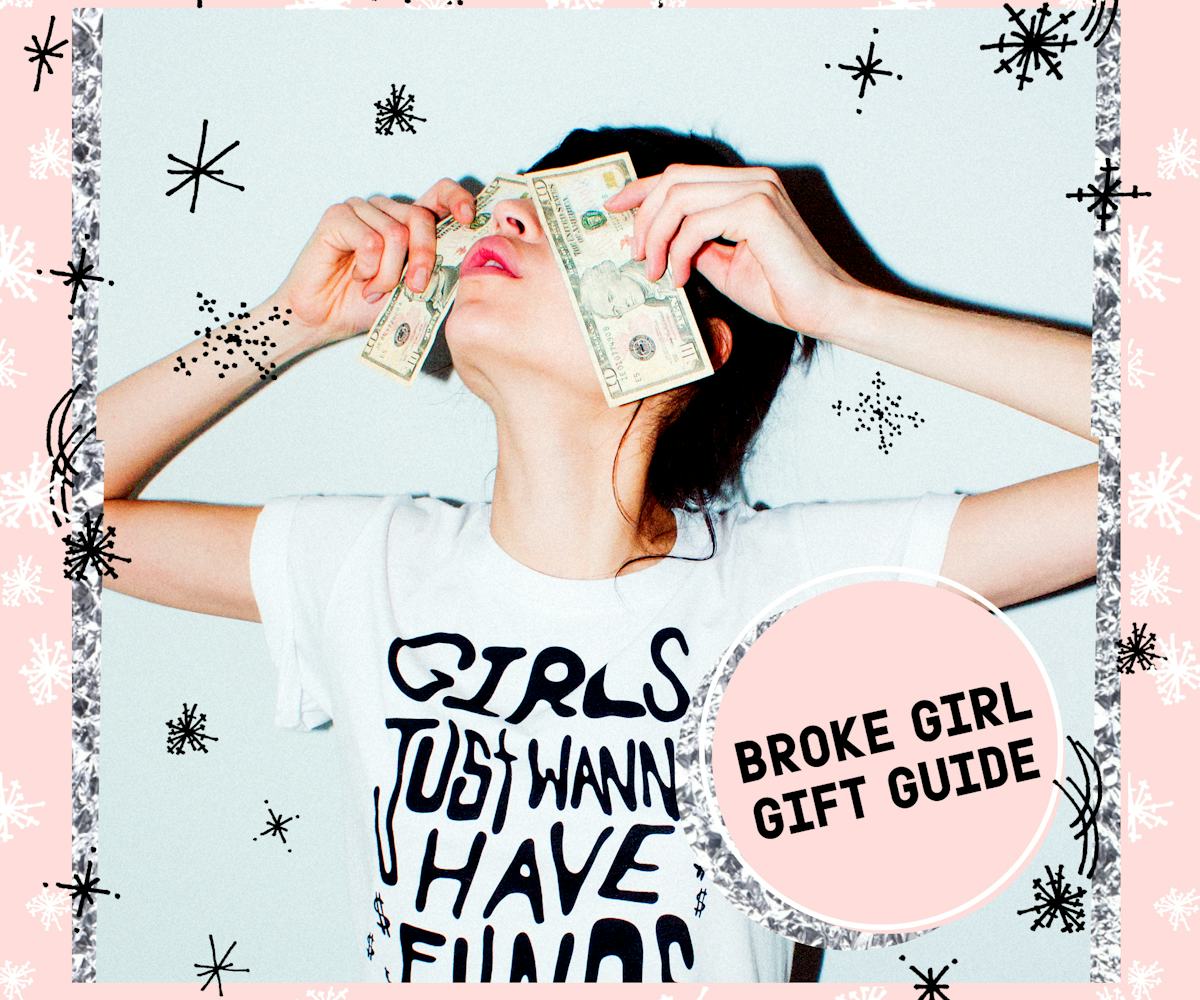 photo by isa wipfli
gift guide: so, you're totally broke right now
presents under $10.99 are the way to go!
They say giving is better than receiving. And while we totally agree, how generous can you actually be with all your loved ones when there's rent to pay and groceries to buy?
Fear not: A small budget can still snag you dope beauty, novelty, and music items. Click through the gallery and check out these super-badass gifts on the cheap. (Under 10.99 to be exact—and one present even has a return on investment.)
Hourglass Opaque Rouge Liquid Lipstick in "Icon," $10.
Forever 21 Arrow Hair Clip, $5.90.
NewDayRisingVintage Ron Swanson Bacon Pin Pinback Button, $1.25.
Jane's Tiny Things You Remind Me Of The Babe Nail Decals, $9.
Everything Is Perfect When You're A Liar by Kelly Oxford, Kindle Edition, $10.99.
Urban Outfitters Color-Drip Candle—Set Of 2, $4.
BirthdayExpress Butterfly Hair Clips (32) Party Supplies, $3.39.
LiveitupS2 The Royal Tenenbaums Movie Poster Postcard 4x6, $1.50.
Ikea NYTTJA Frame, Assorted Colors, $3.99 each.
Tide To Go Instant Stain Remover Pen 3 Pack, $6.89.
Tis The Season for Warm Alcoholic Beverage Card, $4.50. Ho Girl Card, $4.50.
Azealia Banks, Broke With Expensive Taste, $9.99.
Pine Tree, $3.97. Five Lottery Tickets, $5.00.
Awkward Family Photos 2015 Calendar, $7.98.