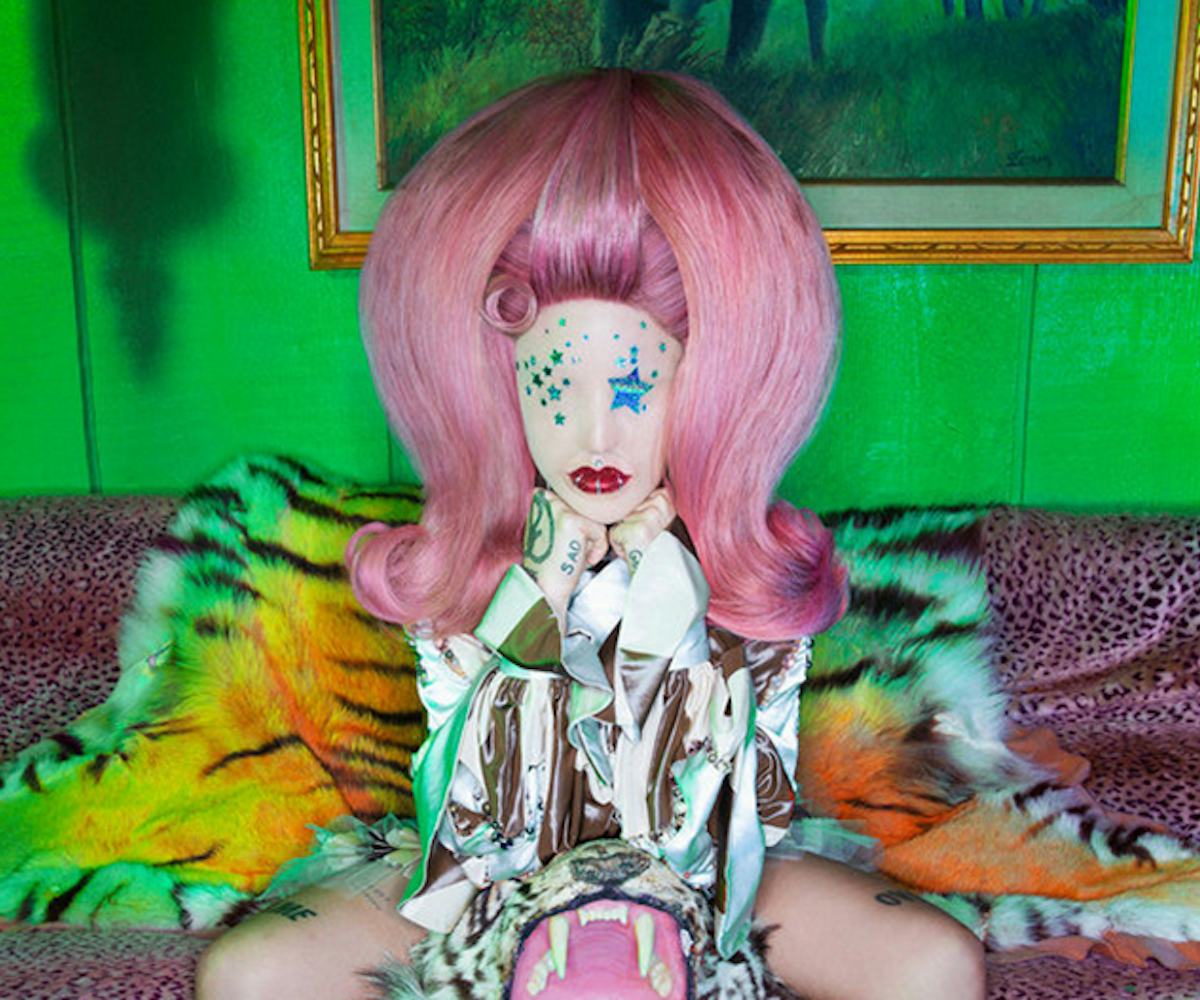 Photo by Thom Kerr/Laud Magazine
Embrace Your Weird With Brooke Candy's New Fashion Film
A new kind of candy crush
Brooke Candy's fearlessness is inspirational. There is truly no look she cannot pull off. She turns dressing into costume and makes a strong case for the theatrics of makeup. Self-expression is, more or less, her middle name. And the name of her game is weirdness. 
Laud Magazine, an Australian beauty quarterly publication, highlights this for its latest issue featuring Candy on the cover. The video accompaniment to the Thom Kerr-shot editorial tells the fictional tale of a "strange" girl mesmerized by her reflection in restaurant knives and dancing by herself, for herself until someone, like the narrator, notices her. "Now she's famous," the anonymous voice says, "stars in her eyes." He goes on to mention how she wears many faces and "has all the time in the world" to explore those characters "while the spotlight burns bright." If that ain't a metaphor for pop stardom and, more specifically, Candy's aweless approach to creative freedom, then what is?
Candy brings boundary-pushing designs from BCALLA, Romance Was Born, Discount Universe, and Lou Dallas to life here. Anthony H. Nguyen's makeup is daring, but it's how effortless Candy wears the looks that inspires the urge to step out of your own comfort zone and into something a little more... provocative. Crush on this with the video, below.