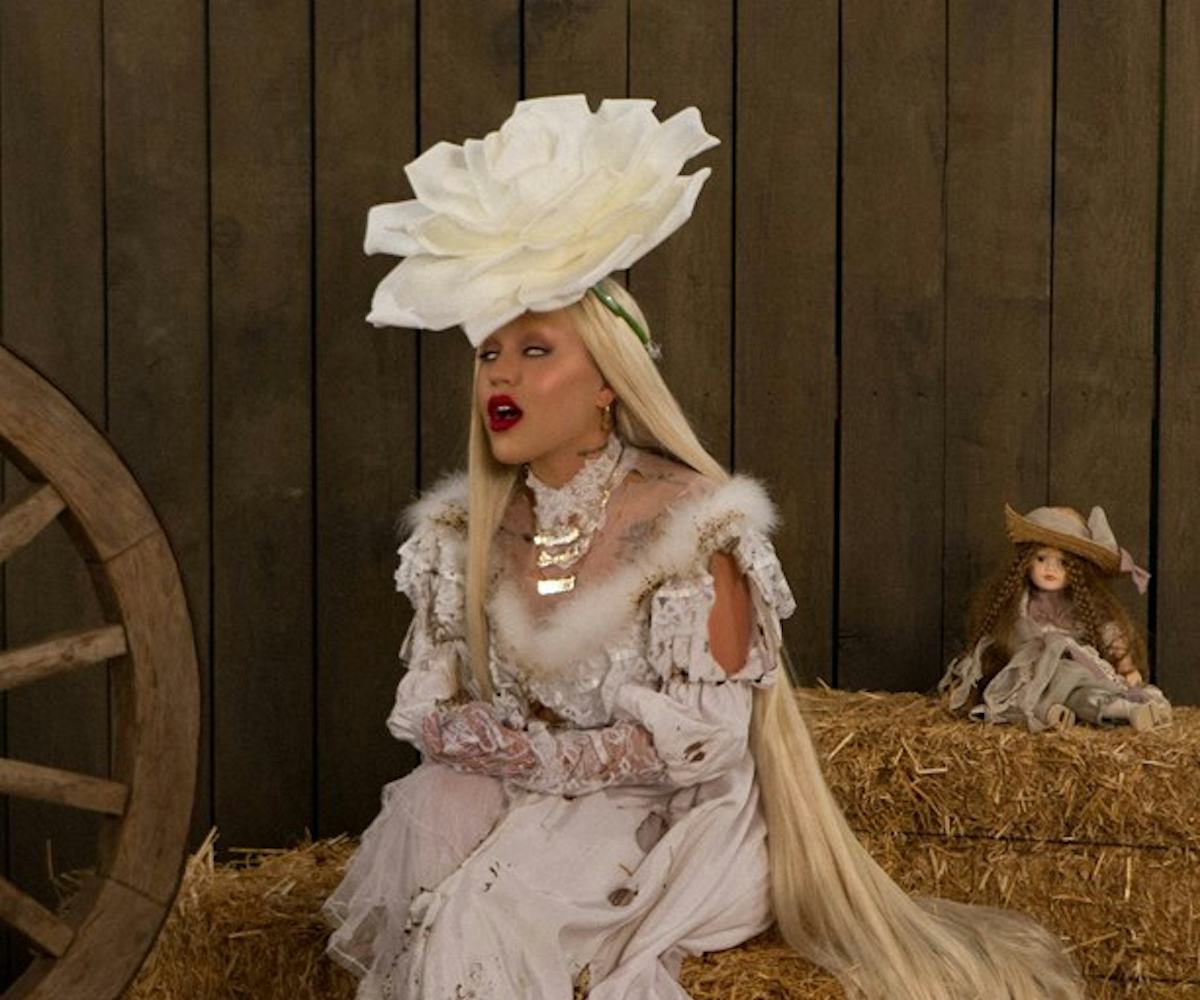 photo courtesy of Brooke Candy
Brooke Candy + Her Sister Wives Take Control Over Their Lives In Her New Music Video
Brooke Candy has never been one to churn out mindless pop music. And her latest video for her new single, "Paper or Plastic," is no exception.
The single, off of her upcoming album, Daddy Issues, addresses commercialism, superficiality, and selling out. In the Darren Craig-directed short, Brooke Candy confronts an entirely different beast: the patriarchy. The video finds Candy in a sister wives-type situation. Secluded from society and trapped under the abuse of an older male figure, the rapper and the other women decide to take control of their circumstances and turn "dark" to save themselves. It directly echoes the song's hook "Why do all the good girls have to die/ Living in a bad girl's paradise," and suggests that in order to survive and live an independent life, girls must shed their innocence and turn to whatever means necessary to live an independent life.
While the video depicts violence, Candy emphasizes that it is a satirical commentary on society. "This video was scheduled to be released last week, but after the numerous terrible tragedies involving gun use in America escalated, putting it momentarily on hold felt like the right thing to do," she told Dazed. "I have always been a strong believer that art should not be subject to censorship, and so after much thought, I have decided to release the video this week, in its original unedited form. I have been working on this video and this concept for over two years. It is very important that it be understood that this is an ARTISTIC STATEMENT that was conceived as a satire on oppression and the current state of the world."
Keep an eye out for Daddy Issues, which was entirely produced by Sia. Watch "Paper or Plastic" above.