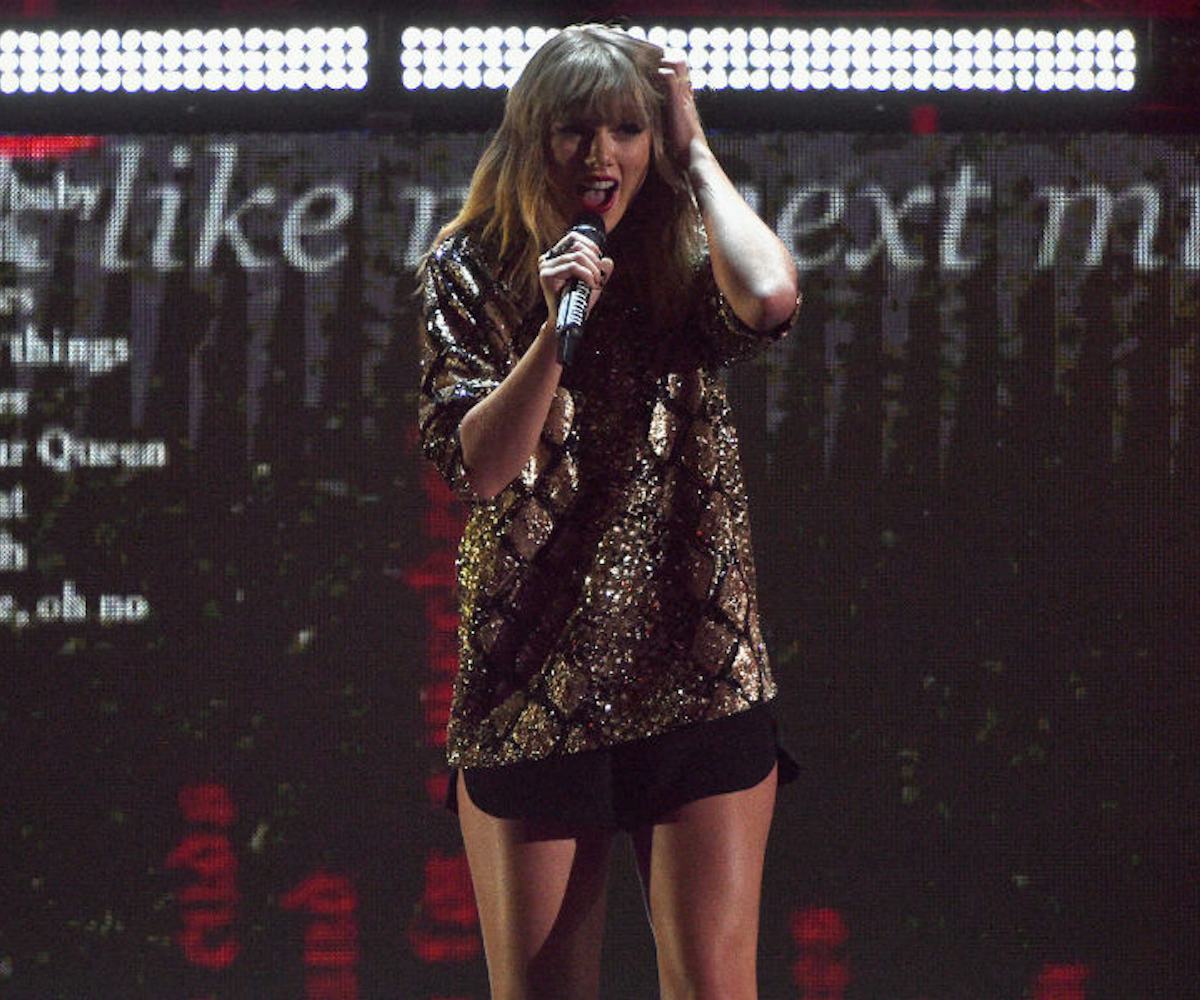 Photo by Kevork Djansezian/Getty Images.
Man Reportedly Robs A Bank To Impress Taylor Swift
That's one way to get someone's attention
Taylor Swift has a lot of overzealous fans. That tends to happen when you're a public figure, but, lately, Swift's stans have gone overboard. A man who had been stalking her for several years was just sentenced to 10 years probation. Now, another man, allegedly, robbed a bank in order to impress the Reputation singer.
According to TMZ, Bruce Rowley was arrested last week for robbing a bank in Ansonia, Connecticut. After stealing an undisclosed amount of cash, he drove to Swift's house and threw some of the money over her fence. He reportedly told cops that he had a crush on the star and that he also planned on donating some of the money he stole to the Ansonia police department, hoping that would catch Swift's attention.  
Rowley is currently being held on bail for robbery in the second degree and larceny in the fourth degree. No word yet on whether the news has reached Swift and/or whether she is impressed by it.