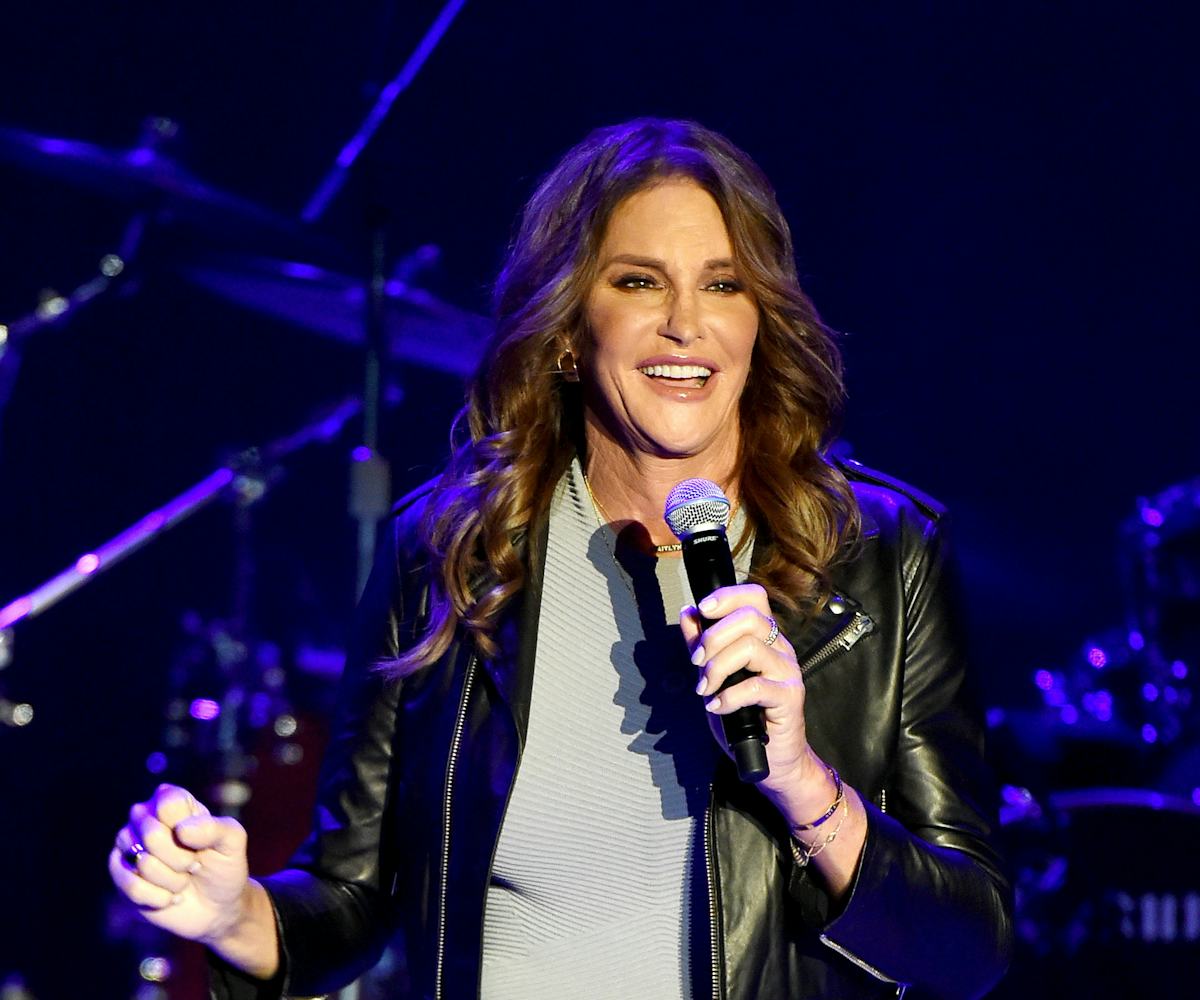 Photo by Kevin Winter/Getty Images
caitlyn jenner shows the hurdles of her post-transition life
the process is not a rush
Despite the incredible amount of support that Caitlyn Jenner has received since announcing her transgender identity, the latest episode of I Am Cait proves that things aren't necessarily easy for Jenner post-transition. Although she admittedly has experienced a more seamless transition than most, she still experiences new hurdles and challenges daily, with things that many woman simply take for granted, like wearing a bathing suit.
On a trip to San Francisco with her girlfriends, Jenner was invited to join her friends in a hot tub. Jenner's friend, Jenny Boylan, asked Jenner, "Caity, have you been swimming? Have you been swimming in your own bathing suit yet?" Jenner answered that she had been in a bathing suit, but had not yet been swimming. It is clear that she is uncomfortable with the topic.
In a later interview, Jenner honestly stated, "This process of coming out, doesn't happen overnight. There are so many hurdles to overcome." This emotion is further reiterated as she speaks directly to the camera late at night while her friends are in the hot tub: "I don't think I'm ready for that. You have to realize, these girls transitioned years and years ago. I just don't know if I'm ready to expose myself like that."
Though at surface level, it seems like putting on a bathing suit is a simple task, but this segment shows how certain experiences and processes are more difficult for transgender people than most may realize. Jenner addresses the importance of waiting until she feels ready and comfortable with the idea. The scene also sheds light on how necessary it is for others to not rush transgendered people into situations they may not feel ready for.
It is uplifting and admirable to see Jenner continuing to face these challenges head-on as she adjusts to her post-transition life. The latest promo shows Jenner looking beautiful in a white one-piece swimsuit, sitting by the pool with her feet in the water. So though she may not have felt ready to join her friends in the hot tub before, it seems she has learned to grow more comfortable with the idea wearing a bathing suit in a public setting. Watching Jenner overcome the hurdles one at a time makes I Am Cait a truly inspirational series to follow.
more caitlyn, this way:
caitlyn jenner deals with the stress of transitioning publicly in new 'i am cait' trailer
caitlyn jenner is redefining reality in 'i am cait'
watch caitlyn jenner practice her "feminine voice"