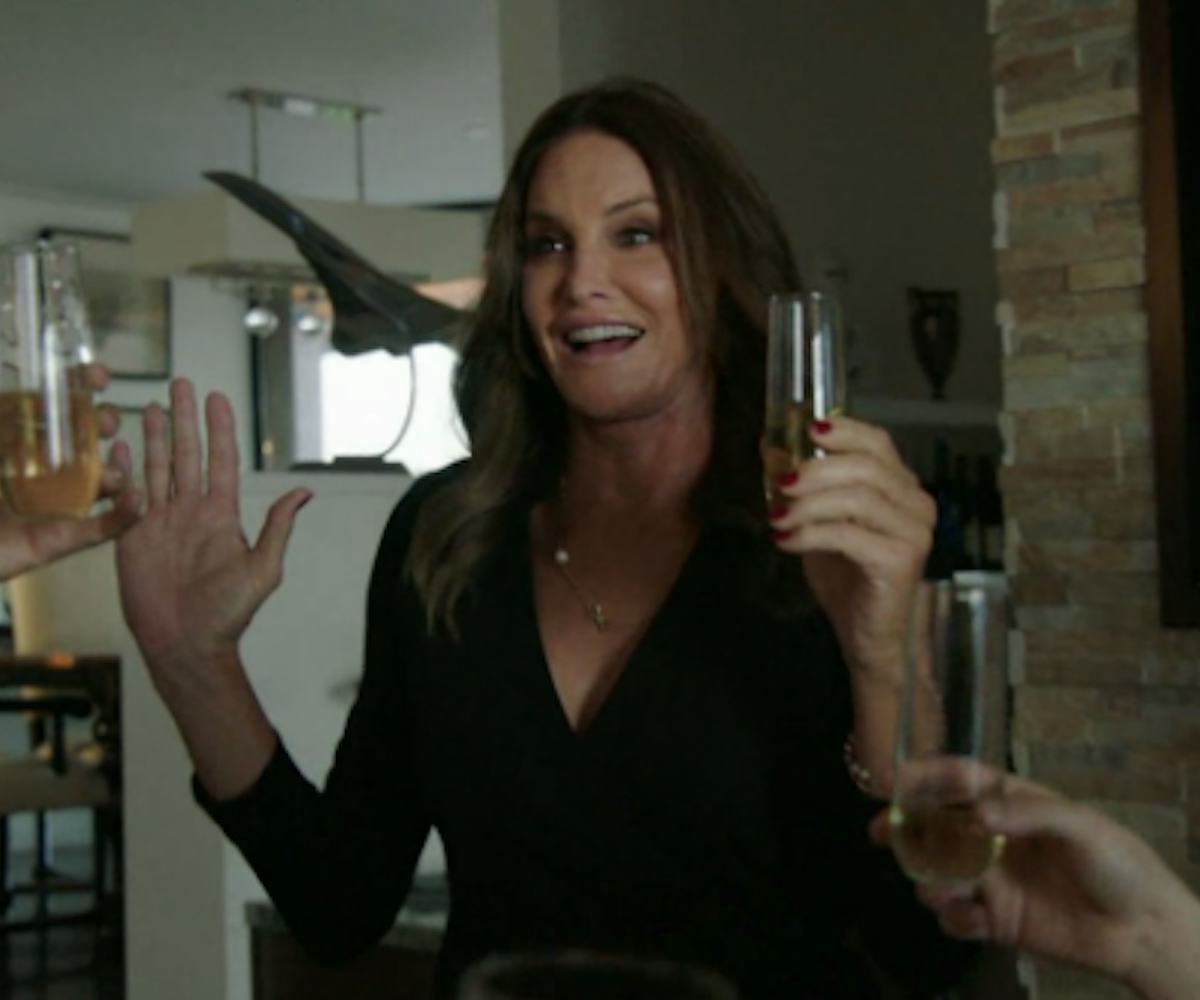 the latest 'i am cait' promo is a whirlwind of emotions
in which she has the same dress as kris jenner
Caitlyn Jenner is nothing short of a wonderwoman these days. Yesterday, she penned her first post for a new, weekly edit series on WhoSay, which looks to shed light on the issues and people within the LGBTQ community. And now, another promo for her upcoming, highly-anticipated new series I Am Cait has been released, giving viewers a glimpse of the beautiful ups and downs of Jenner's post-transition life.
This promo is slightly different from the previous two because it shows longer footage from scenes we can expect from the series. Caitlyn Jenner's mother, Esther Jenner, makes an appearance, sharing a heartwarming anecdote of how she felt when she first found out: "My first feeling was, 'I lost my son.' Then I thought, 'You know what? I'm gaining.'" It also features sequences of Jenner mentoring transgender youth, advising them, "Hang out with the people that love you and respect you."
The trailer primes viewers for expect an emotional ride, as evidenced by the brief but heartbreaking scene of Jenner crying from fears of disappointing her children. But the pain is tempered by humor—Jenner shows Kim Kardashian a dress that she loves, and Kim responds, "Mom has that."
We can expect to laugh, cry, and be massively inspired. I Am Cait is set to premiere on July 26.