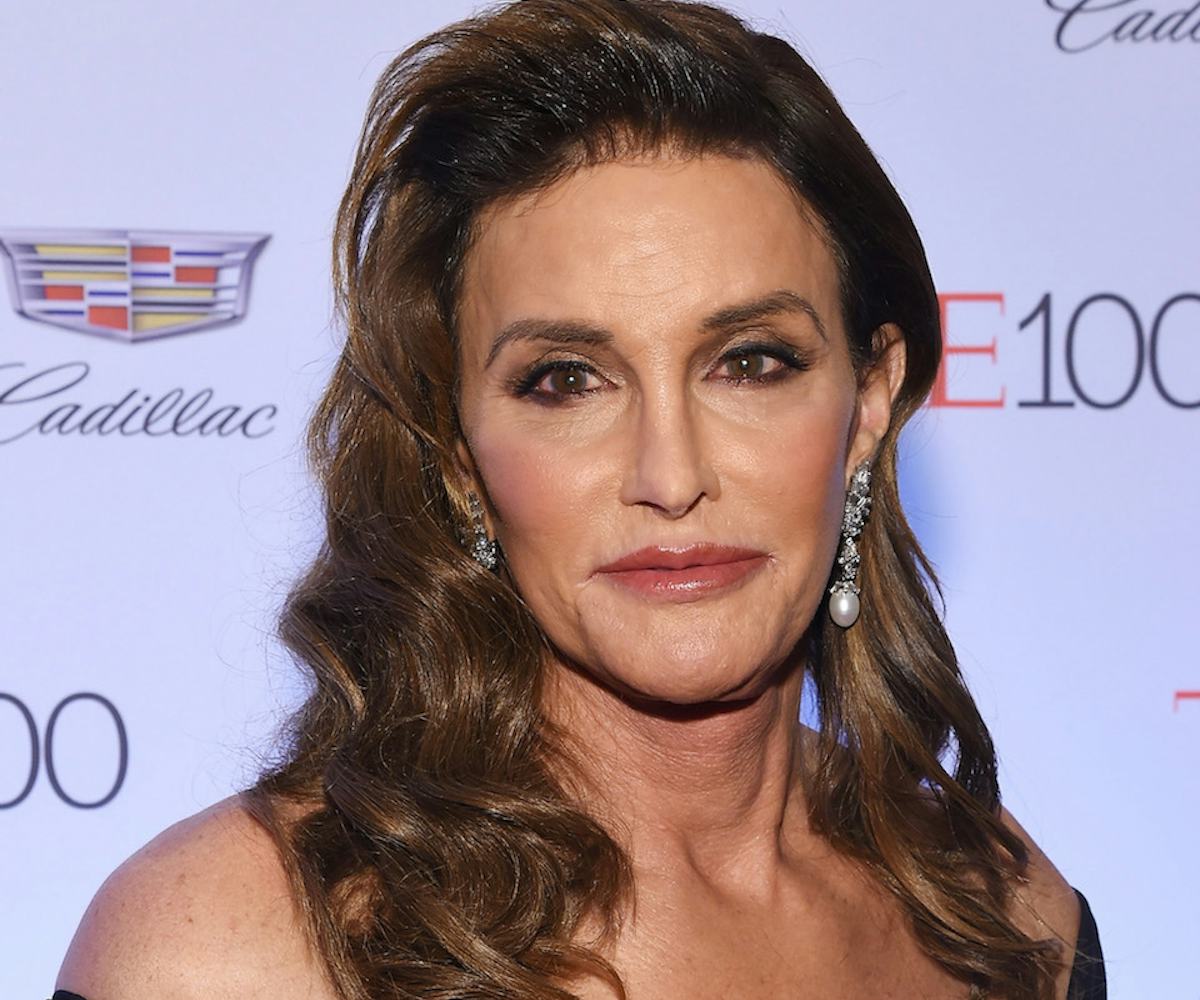 Photo Larry Busacca/Getty Images
It Looks Like Caitlyn Jenner Will Be The Next Kardashian To Break The Internet 
Her nude magazine cover is almost here
Okay, we know, we know—Caitlyn Jenner isn't a Kardashian. She is, however, part of the same clan of people that has broken the Internet at least twice with magazine covers. (Daughter Kylie Jenner did so on the front of Interview and, of course, stepdaughter Kim Kardashian started it all off on the cover of Paper.) Now, we're hearing that it's her turn.
According to reports, Jenner will appear nude on the cover of a forthcoming Sports Illustrated while holding the gold medal she won while competing as Bruce Jenner in the decathlon at the 1976 Summer Olympic Games in Montreal. Specifically, a source told US Weekly that Jenner will be wearing "nothing but an American flag and her Olympic medal." The cover would not only mark the 40th anniversary of her win, but the first time she has appeared in the magazine that gave her so much coverage in the '70s since undergoing her transition.
As US noted, Jenner talked about her mixed feelings about her medal in a 2015 blog post. (She remains proud of it despite keeping it hidden in a drawer.) As well, the magazine notes that her wife, Kris Jenner, herself once posed nude wearing a flag and medal for her show, Keeping Up with the Kardashians, so there's that.
Since transitioning, Jenner—one of America's greatest and most celebrated athletes—has received a mixed reception in the world of sports. While some have embraced her choices and her new name (notably ESPN awarded her the Arthur Ashe Courage Award at the 2015 ESPYs), other notable commenters and athletes have refused to do either. Her appearance on the cover of America's oldest running and most recognizable sports magazines should reignite that debate and, hopefully, change a few minds in the process. Stay tuned for that.
(via Us Weekly)