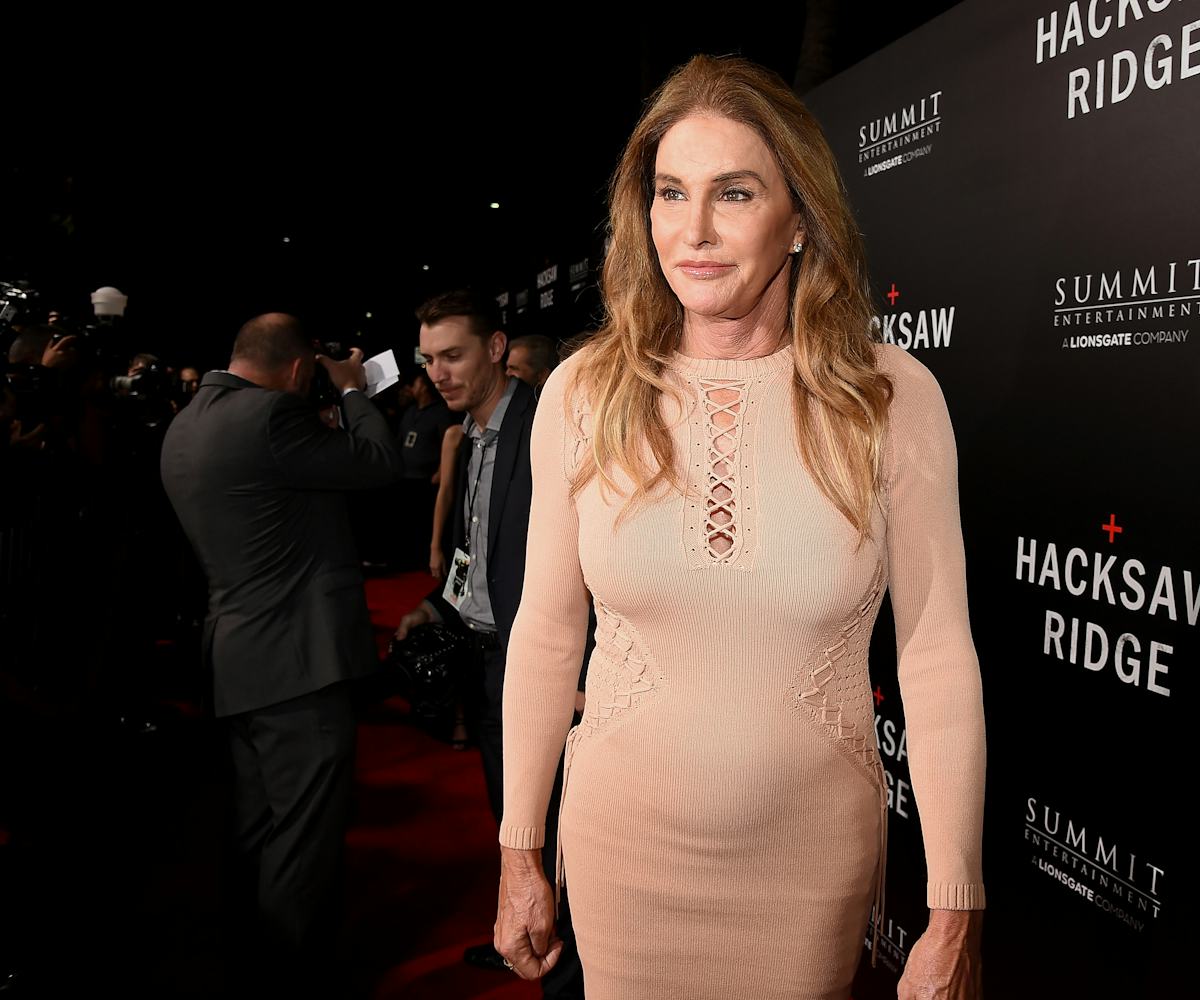 Photo by Kevin Winter / Getty Images
Caitlyn Jenner Goes In On Trump Over Transgender Policy
Reactions to the Trump administration's rollback of transgender protections continued to flood in, including an impassioned rally last night at New York City's iconic Stonewall Inn. But perhaps the most notable one came from Caitlyn Jenner, the country's most famous transgender person who also happens to be a Republican. Jenner, a staunch defender of LGBTQI+ rights, posted a video on her Twitter account that addressed a transgender community that was newly fearful in the wake of the Trump administration's cruel new measures. Her message was one of hope. 
"I have a message for the trans kids of America: You're winning," Jenner said. "I know it doesn't feel like it today or every day, but you're winning. Very soon, we will win full freedom nationwide and it's going to be with bipartisan support. You can help by checking out the National Center for Transgender Equality and letting Washington hear you loud and clear."
Jenner then turned her attention to the administration and, specifically, the Attorney General Jeff Sessions. She did not hold back. "Now I have a message for the bullies: You're sick. And because you're weak, you pick on kids, you pick on women or anyone else you think is vulnerable," she said. "Apparently even becoming the attorney general isn't enough to cure some people of their insecurities."  
Speaking of insecurities, Jenner ended her video with a message for Donald Trump himself. "I have a message for President Trump, from one Republican to another," she said. "This is a disaster. And you can still fix it. You made a promise to protect the LGBTQ community. Call me."
As CNN points out, last summer Jenner voiced her confidence that Trump would back the LGBTQI+ community. "Everybody looks at the Democrats as being better with these [LGBT] issues," she said at the time. "But Trump seems to be very much for women. He seems very much behind the LGBT community because of what happened in North Carolina with the bathroom issue. He backed the LGBT community."
Jenner, like the rest if the country, is learning that Trump's words mean very little. Watch her message below. 
Well @realDonaldTrump, from one Republican to another, this is a disaster. You made a promise to protect the LGBTQ community. Call me. pic.twitter.com/XwYe0LNUOq— Caitlyn Jenner (@Caitlyn_Jenner) February 24, 2017