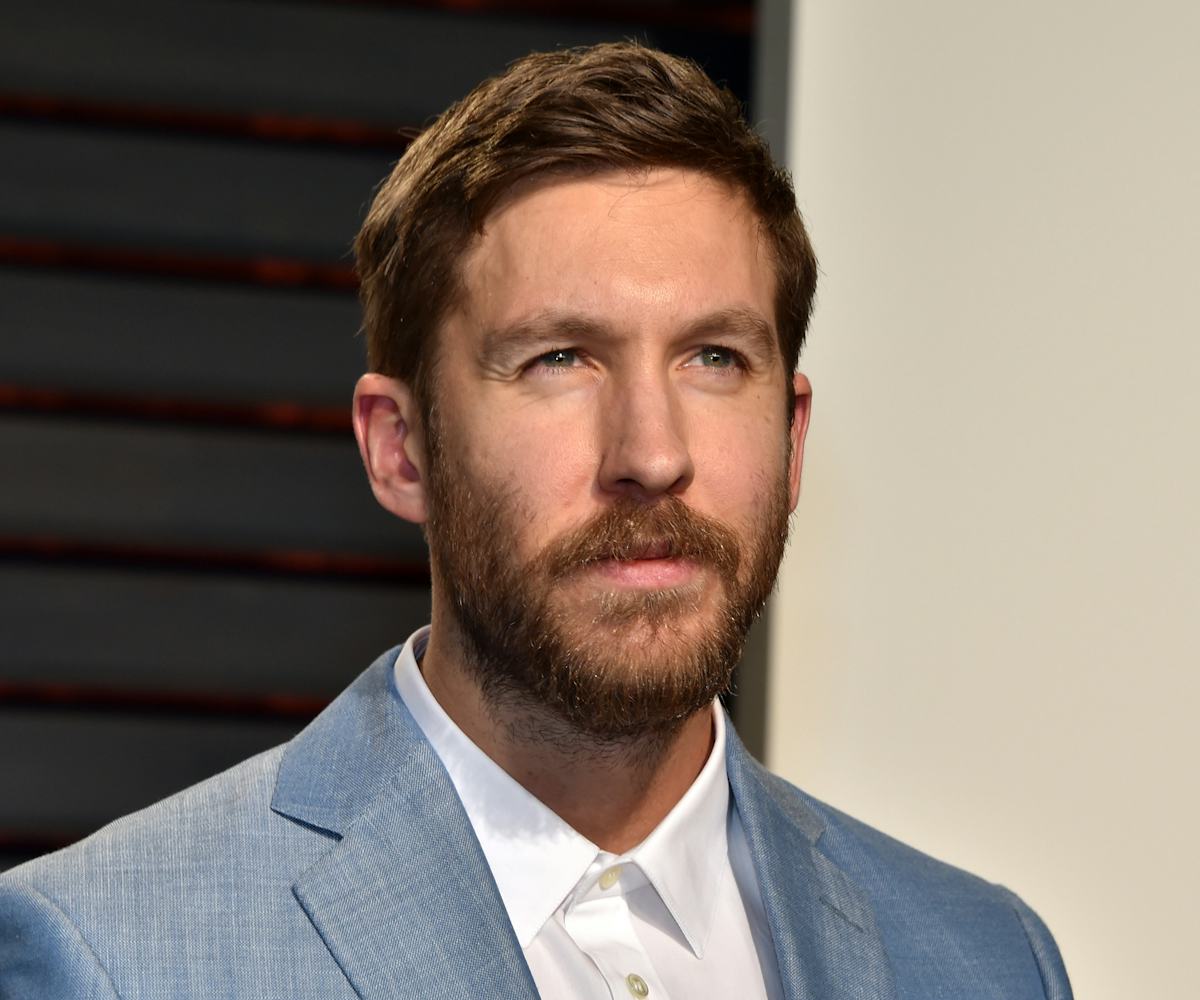 Photo by Pascal Le Segretain / Getty Images
Calvin Harris Is Determined To Release Song Of The Summer
Make way for "Heatstroke"
At this stage in the game, Calvin Harris knows that all he needs to do to solidify his status as a chart-topper is drop an undeniably hot beat that is carried away by the smooth and sexy vocals of a recognizable name. Last month, there was no way that "Slide" wouldn't live up to the hype purely because Frank Ocean and Migos were featured on the track. Today, once again, Harris has delivered another banger to us. 
For his latest demonstration, the producer has recruited Young Thug, Ariana Grande, and Pharrell. The result is "Heatstroke," a groovy song bursting with soul and energy. Each artist brings a piece of themselves to the table, contributing a strong representation of what they do best: Young Thug recites some playful verses, Pharrell hooks us in with a catchy chorus, and then Grande floats into the refrain like a hummingbird with her fluttering voice. (Issa bop!)
Harris seems to be having the time of his life as he sinks deeper into the merge of pop, R&B, and hip-hop. Given the title of the track, it's pretty obvious that the Scottish producer is teasing us with candidates for the song of summer. Prior to these releases, Harris declared that he recently "worked with the greatest artists of our generation" in an enthusiastic tweet. (Note the increase of exclamation points used in the post—he's very excited about all of this!!!!!) 
The producer also tweeted that he intends to bring back "joyful music," because he feels like it's "missing from the world." For now, just listen to the chorus and "please let go and have a good time" while you stream the song, below.