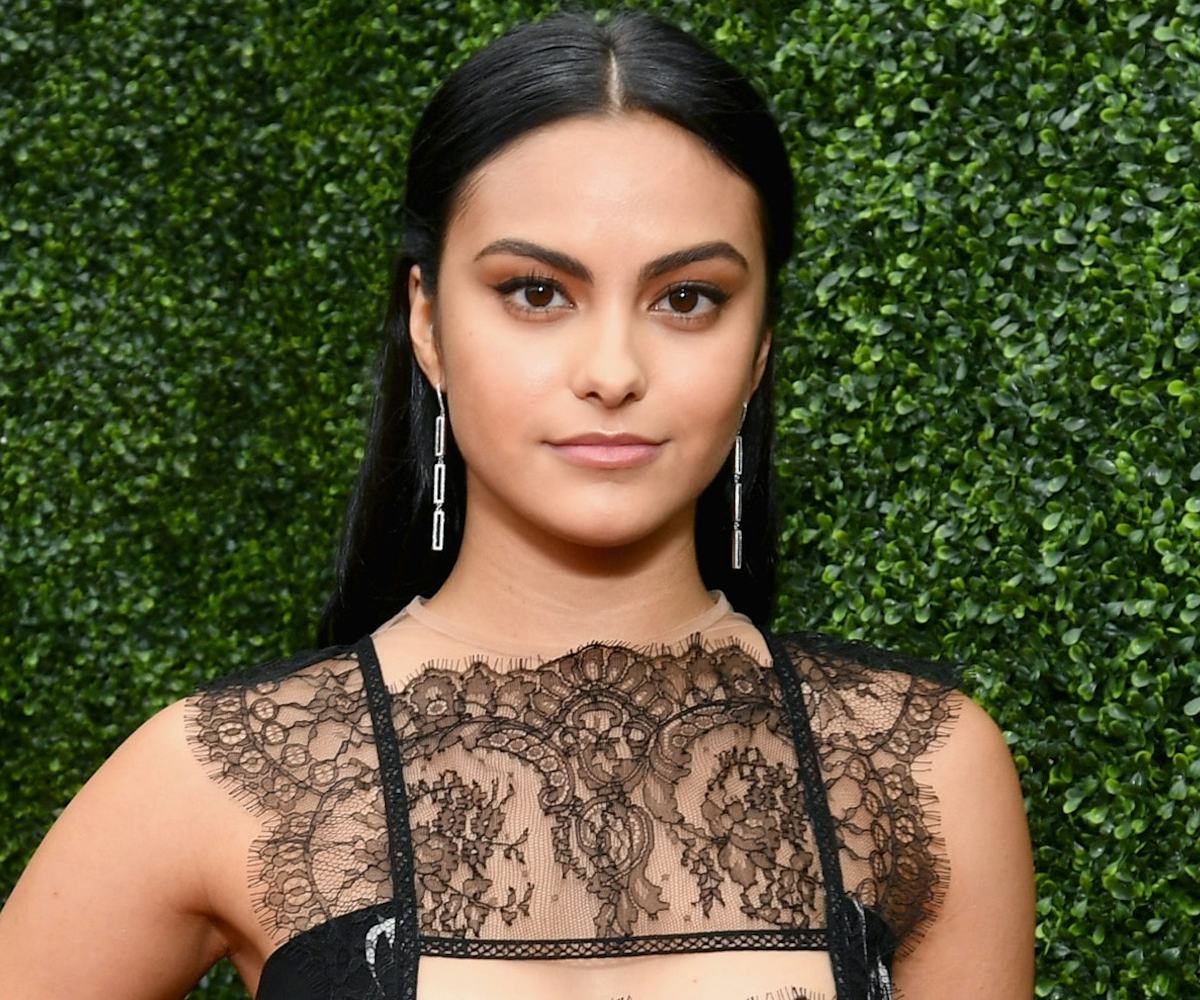 Photo by Emma McIntyre/Getty Images
Camila Mendes Says Charles Melton Called Her About Those Fat-Shaming Posts
Camila Mendes says her Riverdale co-star Charles Melton called her to apologize about his past fat-shaming.
Speaking to Access earlier this week, Mendes said Melton felt bad about what he said in the past. "He was devastated—he felt really sorry about it and he called me personally and he said, with everything that I stand for, [that] he's really sorry," Mendes—a vocal body-positivity activist who's been open about her own struggles—said. "I know Charles, I know he's not actually a bad person. And I think it's a matter of sometimes you tweet something a long time ago and they're buried in there and they come out, and it sucks, and I do not agree with anything he said or support those statements, but I know that's not who he is." 
Earlier this month, Melton landed in some hot water after offensive tweets of his from 2011 and 2012 went viral. In the tweets, Melton made jokes like "I find it hilarious when fat people say they need to start eating right. When they have already mastered the art of chewing and swallowing," as well as cracks about "fat chicks" who "need to understand that wearing yoga pants is a privilege, not a right." After the those tweets went viral, Riverdale fans were quick to "unstan" him—and also question his close friend and Riverdale co-star KJ Apa's alleged fat-shaming activity.
Melton has since publicly apologized for the posts, calling his tweets "immature, offensive and inappropriate."
"I am ashamed of how I acted and there is no excuse for that behavior," he said in a statement to Entertainment Tonight. "I'm striving to do better and will use this experience to grow, helping others to understand how these types of statements are completely unacceptable."