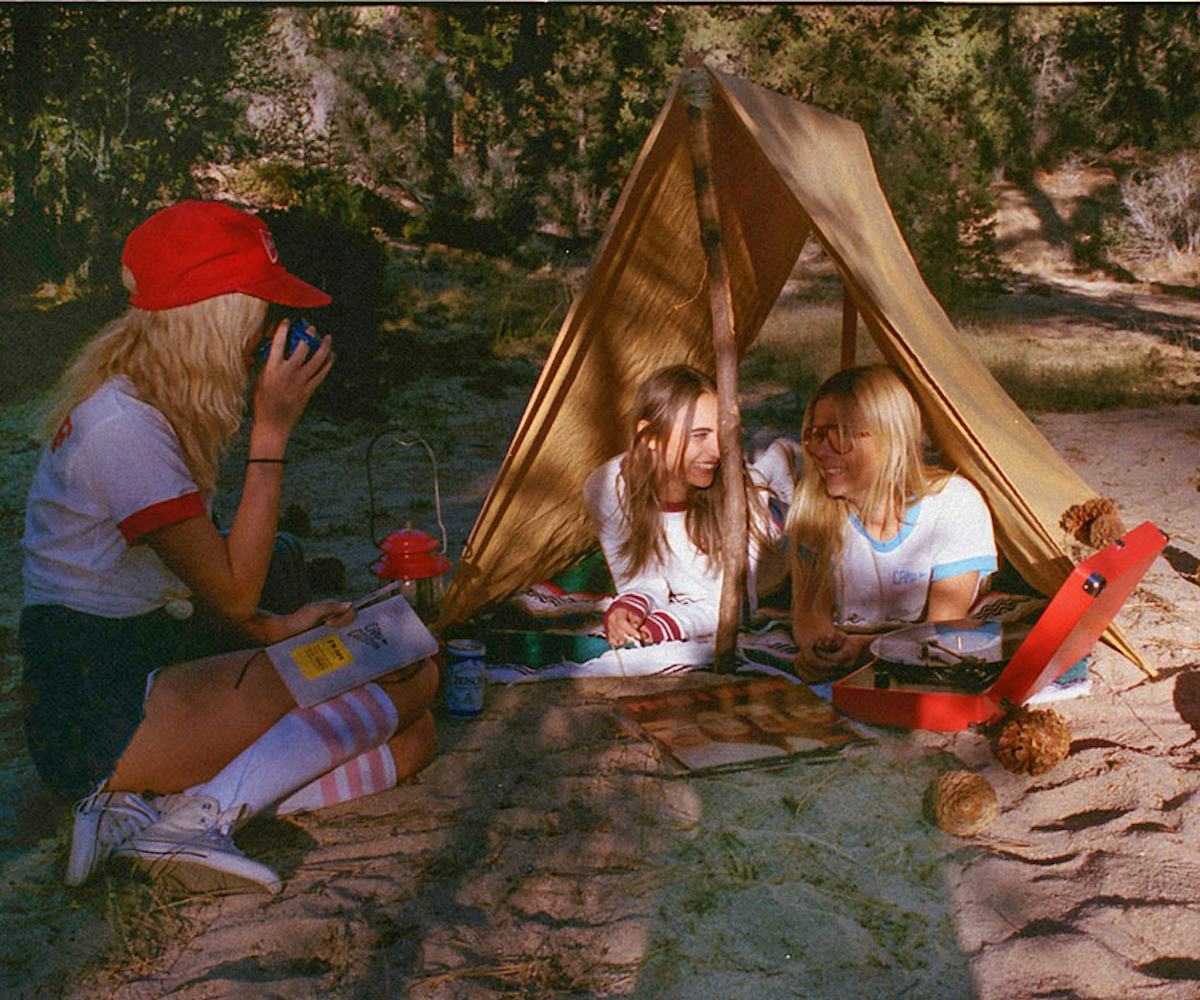 all photos courtesy of camp collection
channel your inner '70s camp counselor
If we had the opportunity to trade in those long days at the office for a week-long summer camp session, we would take it quicker than you could say "kumbaya." But since the closest we can come to those s'mores-filled moments of bliss is a weekend getaway at a wooded cabin, we've been searching for another way to feel that campside feeling. Luckily, we only had to look as far as NYLON fave CAMP's latest collection.
Inspired by '70s off-duty summer camp counselors, the latest line features ultra comfortable sweatshirts, tees, thermal leggings, and plaid fringe scarves. Paired with a nostalgia-inducing lookbook, bell-bottoms, and The Doors on vinyl, there's no way that this collection won't bring back that lazy summer daze we're all so desperately craving right now.
Find a how-to style guide by CAMP designer Tamar Wider (the super awesome woman behind The 2 Bandits) and the lookbook in the gallery. And make sure to shop the collection here.
"I'd pair the Plain Ringer Tee with vintage denim overalls and high top red Converse."
"This would go perfectly with this season's Lace Up Argonaut Leggings. To top off the sporty chic vibe, I'd pair the outfit vintage nikes or any trainers!"
CAMP Varsity Camp Sweatshirt, $68.
"It's all about comfort—pair this super soft tee with a pair of mom jeans and Birkenstocks."
"The 49er Lace Up, boyfriend jeans and clogs would be my ideal daytime outfit."
"Go for the unexpected: plaid pants, clogs, and of course, the messy high ponytail."
CAMP Blaze Your Own Trail Sweatshirt, $68.
CAMP Argonaut Thermal Legging, $128.