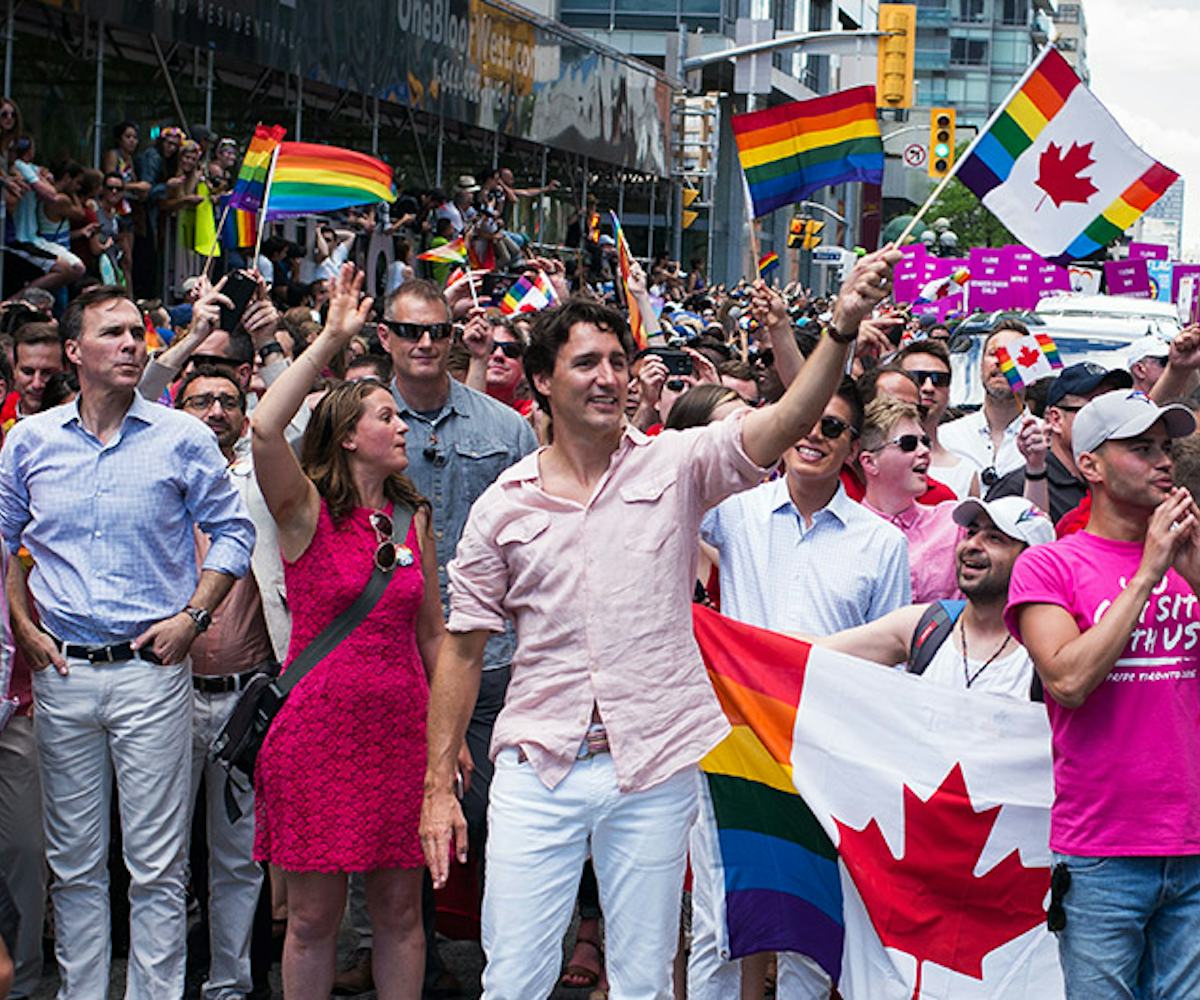 Photo by Ian Willms/Getty Images
Gender-Neutral IDs Are Coming To Canada
Canada just keeps doing good, eh?
While LGBTQIA people in the United States work to keep the pride strong following a horrific June, Canada's government continues to make its country more inclusive. Prime Minister Justin Trudeau announced earlier this week that they are planning on expanding the country's gender identity options beyond the traditional "M" and "F." Soon, gender-neutral ID cards will become a reality.
In an email to CBC News Canada, Trudeau's press secretary said, "We are conducting a review of all the circumstances in which the government requires or produces identity documents in order not to exclude people whose gender identity does not match the binary standard." Trudeau told Toronto news channel CP24 that it is "part of the great arc of history sweeping towards justice." Ontario will begin by honoring the gender-neutral indicator of "X" on drivers' licenses. 
This is just another example of Trudeau's history-making term. Last year, he organized Canada's first cabinet with equal gender representation. In June 2016, he relaxed the celibacy restriction on gay men who want to donate blood from five years to one, saying it was still "not good enough." What's more, Trudeau became Canada's first prime minister to ever march in the country's annual Pride parade. Talk about working for the people.