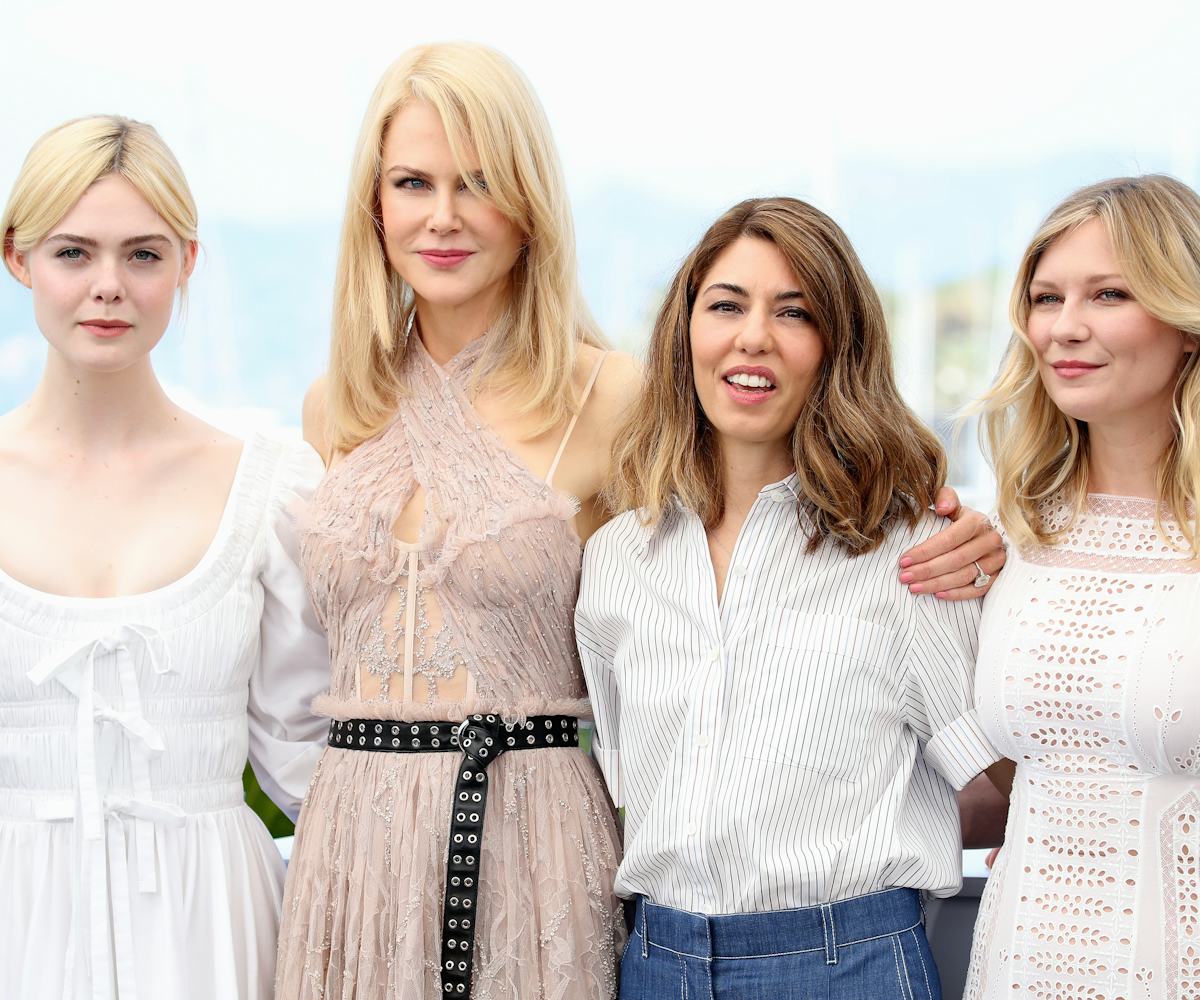 Photo by Chris Jackson / Getty Images
'The Beguiled' Takes Center Stage At Cannes
And it does not disappoint
What was arguably the crown jewel of this year's Cannes Film Festival lineup finally bowed today when Sofia Coppola's The Beguiled had its much-anticipated premiere. The gothic thriller, which stars Nicole Kidman, Kirsten Dunst, and Elle Fanning as women at a boarding school who care for a wounded soldier (Colin Farrell) during the Civil War, came in with high expectations, if only because of the movie's deliriously entertaining trailers. Based on the early reactions from critics who've seen the movie, it delivers.
And Dunst, who's been enjoying something of a career renaissance, apparently gives one of the performances of her career.
At the movie's press conference, Kidman, who was promoting her fourth project at the festival, took the opportunity to call for greater female representation in the director's chair. "Still only about 4 percent of women directed the major motion pictures of 2016," she said. "That there says it all. I think that's an important thing to say and keep saying. Luckily we had Jane Campion and Sofia here. We as women have to support female directors, that's a given now. Everyone is saying it's so different now—but it isn't. Listen to the statistics." Kidman, of course, is right. While the conversation surrounding opportunities for female directors is certainly being had, not much has changed in terms of raw statistics. Nowhere was that more evident than the Cannes lineup itself, where female directors only represent 16 percent of the main competition. 
As one of those directors, Coppola now has a very legitimate chance at winning the festival's top prizes.