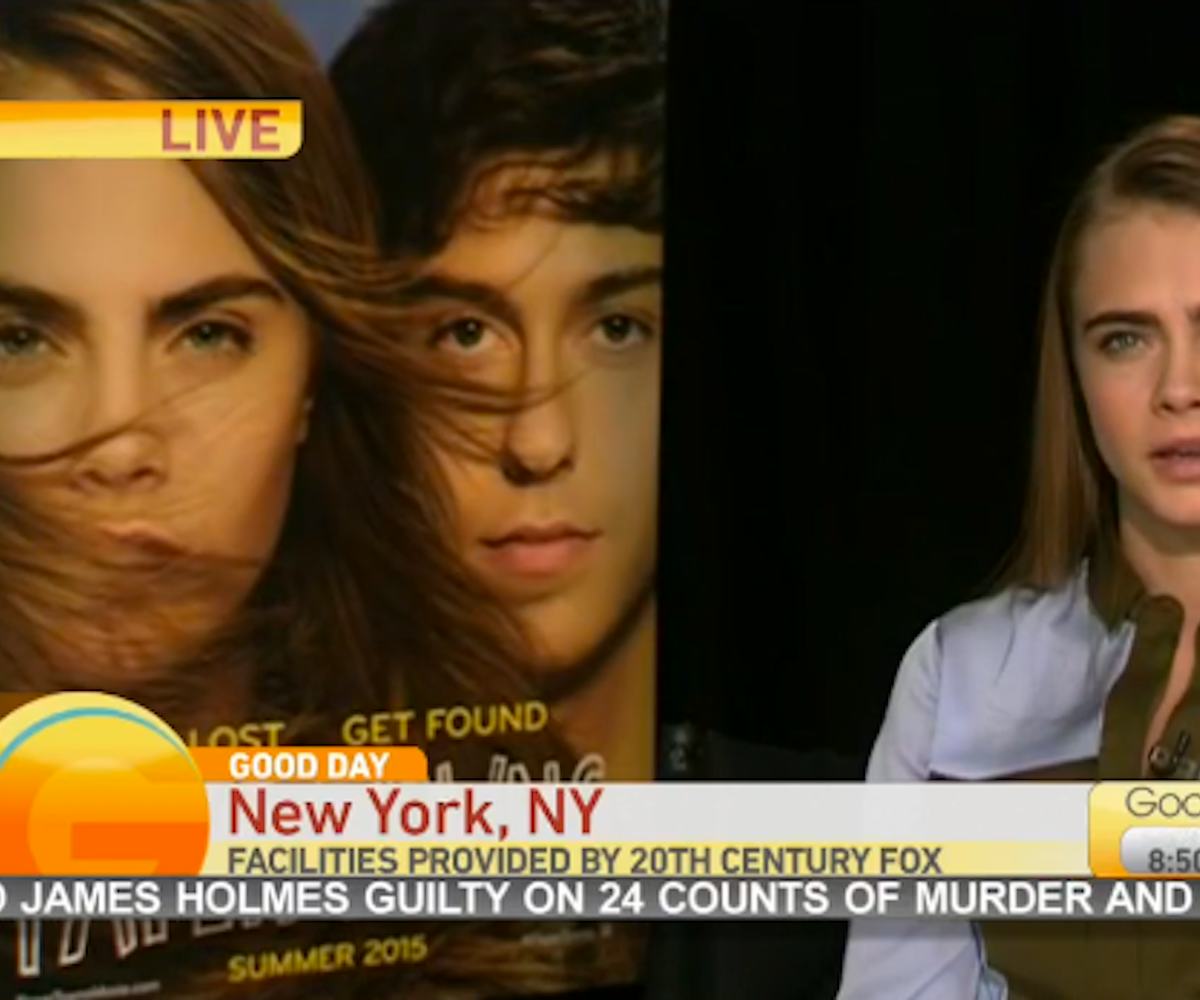 …and now, a painfully awkward interview starring cara delevingne
For actors promoting a movie, press tours can be a pain in the ass. They face the same questions over and over again from an assembly line of reporters, and it's their job to smile, engage, and keep it together long enough to avoid any awkward and potentially viral situations. The opposite of that happened when Cara Delevingne appeared on a local morning show called Good Day Sacramento to promote Paper Towns. 
Delevingne, who was up late the night before celebrating the movie's premiere, was not feeling the anchors' fake smiles and idiotic questions, and let them know it with a mix of annoyed looks and sarcastic answers. (It didn't help that they start the interview by calling her "Carla.") The single-car wreck turns into a seven-car pileup when the reporters, to their credit, call Delevingne out on her stormy demeanor. The whole thing is terribly awkward, and by terribly awkward we mean really enjoyable to watch.