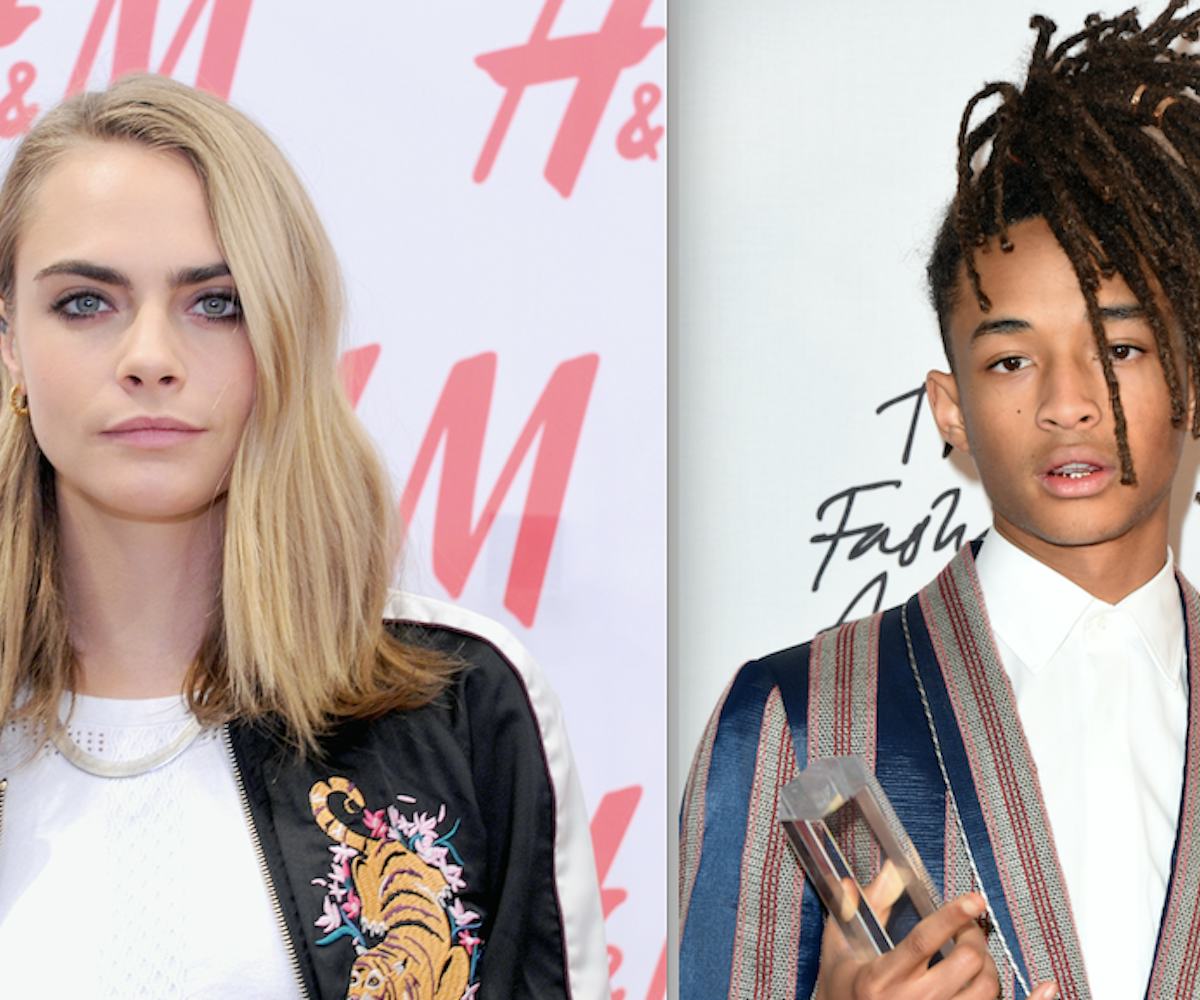 Photos by Stuart C. Wilson and Craig Barritt/Getty Images
Cara Delevingne Sports Bright New Hair Color For Upcoming Movie With Jaden Smith
It's being called "blorange"
It's only been two days since Cara Delevingne debuted her choppy pixie cut on Instagram, and she's already sporting a whole new hair color. Delevingne was spotted on the set of her upcoming movie with Jaden Smith, Life in a Year, and both parties look like they've undergone some transformations for their roles.
Earlier in the month, we saw Smith after he removed his signature locs for the film. Delevingne, too, has adopted a new hairstyle (although we assume it's a wig, following her chopping off her hair a few days prior), and it's being coined "blorange," shortened for blood orange. As with any hairstyle Delevingne attempts, it's ridiculously flattering on her. The color isn't a full orange, but is actually a combination of "shades of pastel peach, pale orange, and platinum blonde," according to Teen Vogue.
Smith and Delevingne were reportedly hugging and kissing during filming for the movie, in which they play a couple. Life in a Year follows a boyfriend and girlfriend who are trying to live life to the fullest after Delevingne's character is diagnosed with cancer.