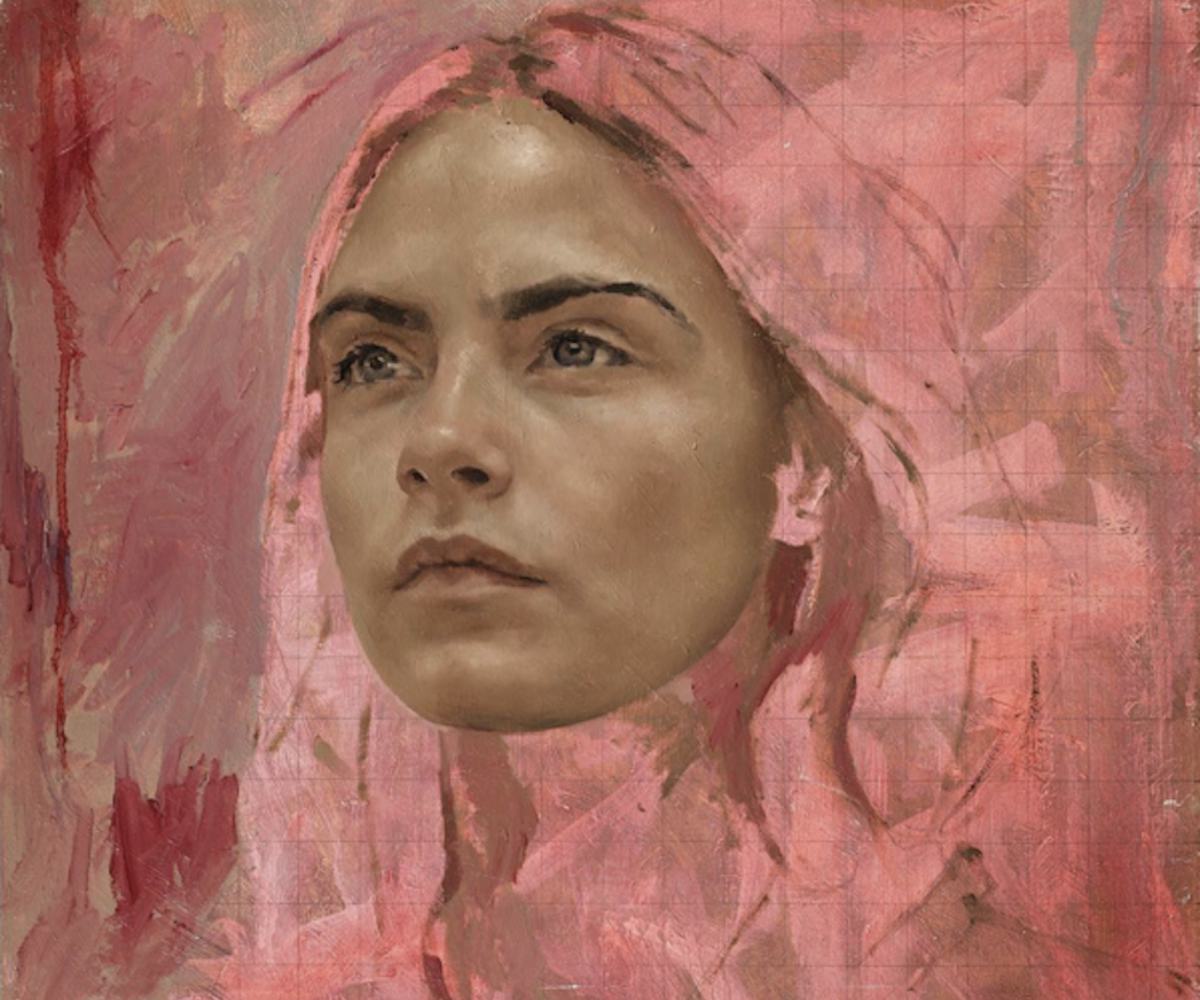 Photo courtesy of @jonathanyeo/Instagram.
Cara Delevingne Is The Subject Of Artist Jonathan Yeo's Stunning Art
the exhibition opened today
While Cara Delevingne may have taken a step back from her career in modeling (aside from her brand new Chanel eyewear campaign), she certainly has not taken a break from playing muse. The budding actress is playing a major role in artist Jonathan Yeo's biggest art show yet.
Jonathan Yeo Portraits is a retrospective including some of his greatest works of the past 25 years.  Nine of these works are portraits of Delevingne, which come from the 12 he's painted of her over the past 15 months. Yeor first gave us a sneak peek last month when he unveiled the first portrait, announcing his newest show.
The show itself has a heavy focus on social media—which would explain why Yeo thinks the selfie queen is "the perfect subject and muse" for his retrospective, choosing her for her "chameleon" qualities and depicting her taking selfies in a few of his works.
"Just a few years ago everyone thought the camera had killed painting, but we are starting to see it has actually saved it," he told Dazed. "Thanks to camera phones, and social media such as Instagram, we are all starting to think like painters. The way we manipulate and read self-portrait images, or 'selfies', in the last five years has far more in common with the activity of the 16th-century portrait artists and audiences than any art movement since the birth of photography. It's no longer just actors and politicians who are expected to deceive us with their appearance, but our circle of real and virtual friends too." 
The retrospective just opened today at The Museum of National History at Frederiksborg Castle in Denmark, will be showing until June 30th.