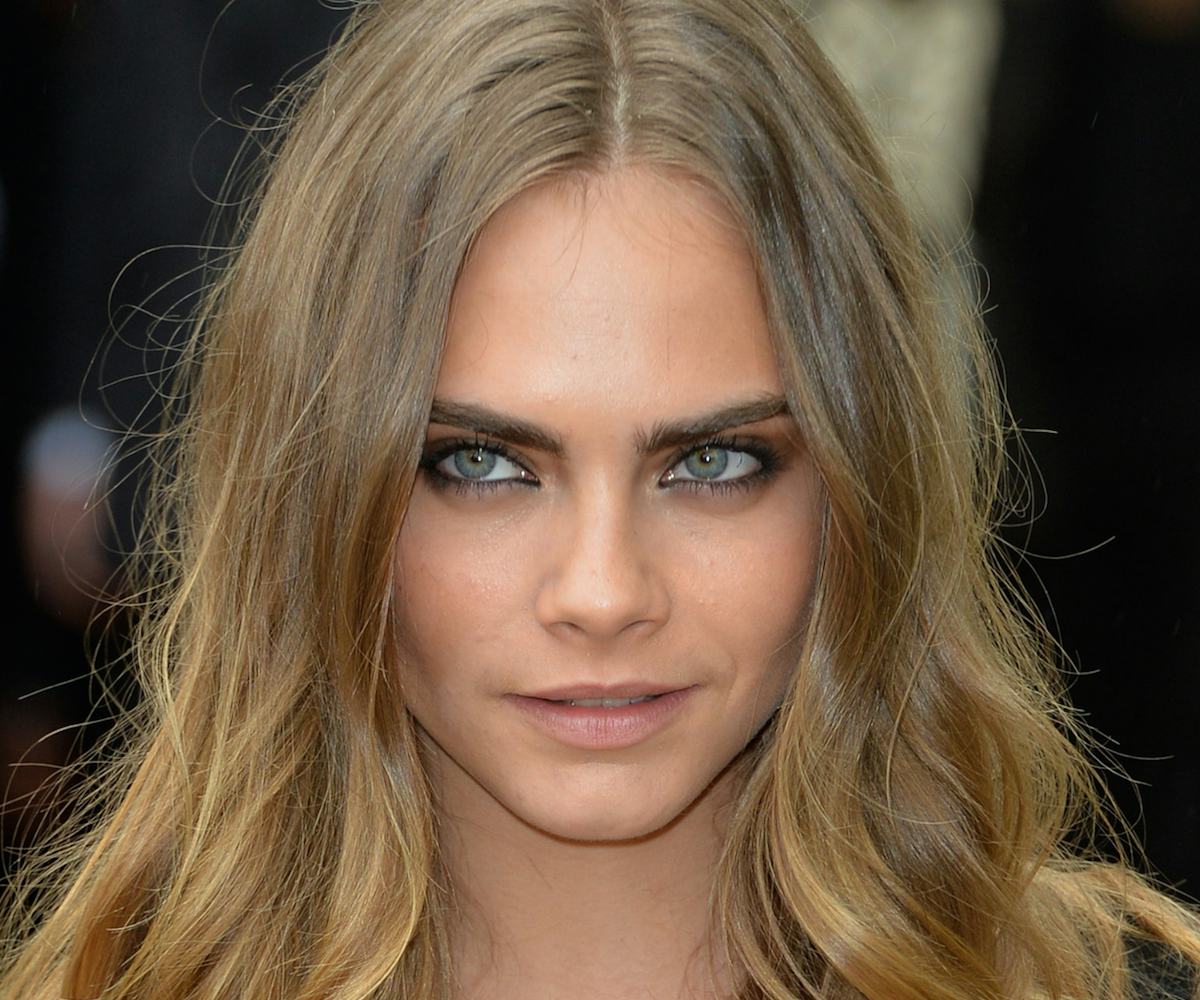 Photo Anthony Harvey/Getty Images
Here's Your First Look At Cara Delevingne's New Sci-Fi Epic
She's all suited up for 'Valerian and the City of a Thousand Planets'
We all already knew that Cara Delevingne was from the outer reaches of space. Now she's got the suit to match.
Today, director Luc Besson released the first promotional images from his upcoming film Valerian and the City of a Thousand Planets, a sci-fi epic based on the long-standing comic series Valérian and Laureline. The movie—which is still under production—stars Chronicle and The Amazing Spider-Man 2 lead Dane DeHaan as the titular hero with, yes, Delevingne as his partner in adventure, Laureline. It's Delevingne's follow-up to the already hotly anticipated Suicide Squad which rolls into theaters this August. Take a look. 
mage Courtesy Luc Besson/Facebook
On the one hand, we're down with the look Delevingne's look here. Armor suits her. On the other hand, we're sort of disappointed that her armor is… how does one say this… so breastly. Long a troupe of sci-fi, video games, and sword-and-sandals epics, this kind of highly suggestive chest covering for women has been proven to be wholly cosmetic, not protective, and completely impractical. Brienne of Tarth would not be pleased.
That said, the pairing of the director of The Fifth Element (the dude in the background of the photo above), Delevingne, and Rihanna (who appears in a supporting role) has us absolutely psyched, and this image is a good first look at what's to come. Alas, the wait will be long. Valerian and the City of a Thousand Planets is slated to premiere July 21, 2017. Ugh.