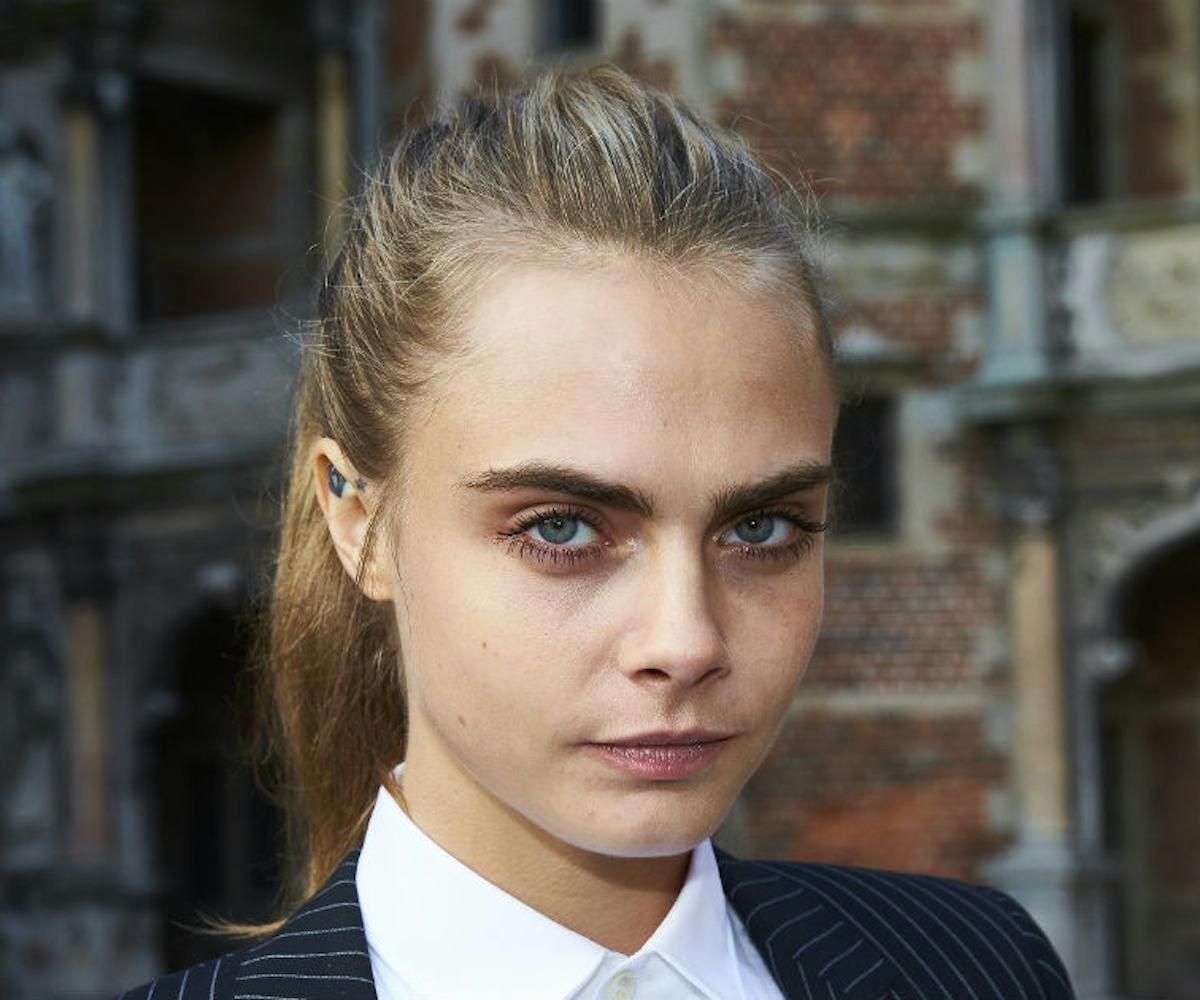 Photo by Schiller Graphics/Getty Images.
Nobody Hates The Paparazzi More Than Cara Delevingne
A brief history of her relationship with the invasive photographers
A pepperoni pizza onesie, water guns, and, most recently, a stuffed monkey wrapped around the face. These are all the items Cara Delevingne has used to avoid having paparazzi take unsolicited photos of her.
In 2015, the actress-model went on a Twitter rant after she'd spent London Fashion Week nonstop ducking and dodging cameras. "The paparazzi only get worse!" she wrote. "I am not complaining but I just find it sad that I can't live in my own city because for that reason." Addressing the paparazzi directly, she wrote: "One day when I have time, I will find out where you live and camp outside your house with my friends armed with cameras." She added: "Some of you are definitely worse than others and I promise that it will come back around to bite you, if not, I CERTAINLY WILL!"
While, ultimately, she shook the incident off, noting that "what will be, will be" and that "you just have to laugh sometimes"—even if all she wanted to do was pour "molten cheese" on the photographers—it was clear that this type of harassment rattled her. So, it wasn't surprising when, a couple of months later, she spoke out again about being harassed—this time by a pap who tried to take a picture up her skirt. Her response to this incident was to preemptively say she was sorry: "If a picture tomorrow comes out soon of my ass," she began, "I sincerely apologise." But also to sarcastically note, "Welcome home," as this photo was taken upon her return to London. Nowhere, it's clear, was safe—and so she resorted to disguises.
It might seem silly to dress up that way, but these clothes (or, in the case of the water guns, props) act as a shield of sorts. They help Delevingne feel in control, even when the paparazzi makes her feel like a "zoo animal." It's a way for Delevingne to speak out against the harassment she endures without having to address her harassers directly. "I refuse to let these grown men treat people like objects with no feelings and get away with it," she said back in 2015. "I will never be silent." And even if she isn't actually saying a word, her disguises speak volumes.