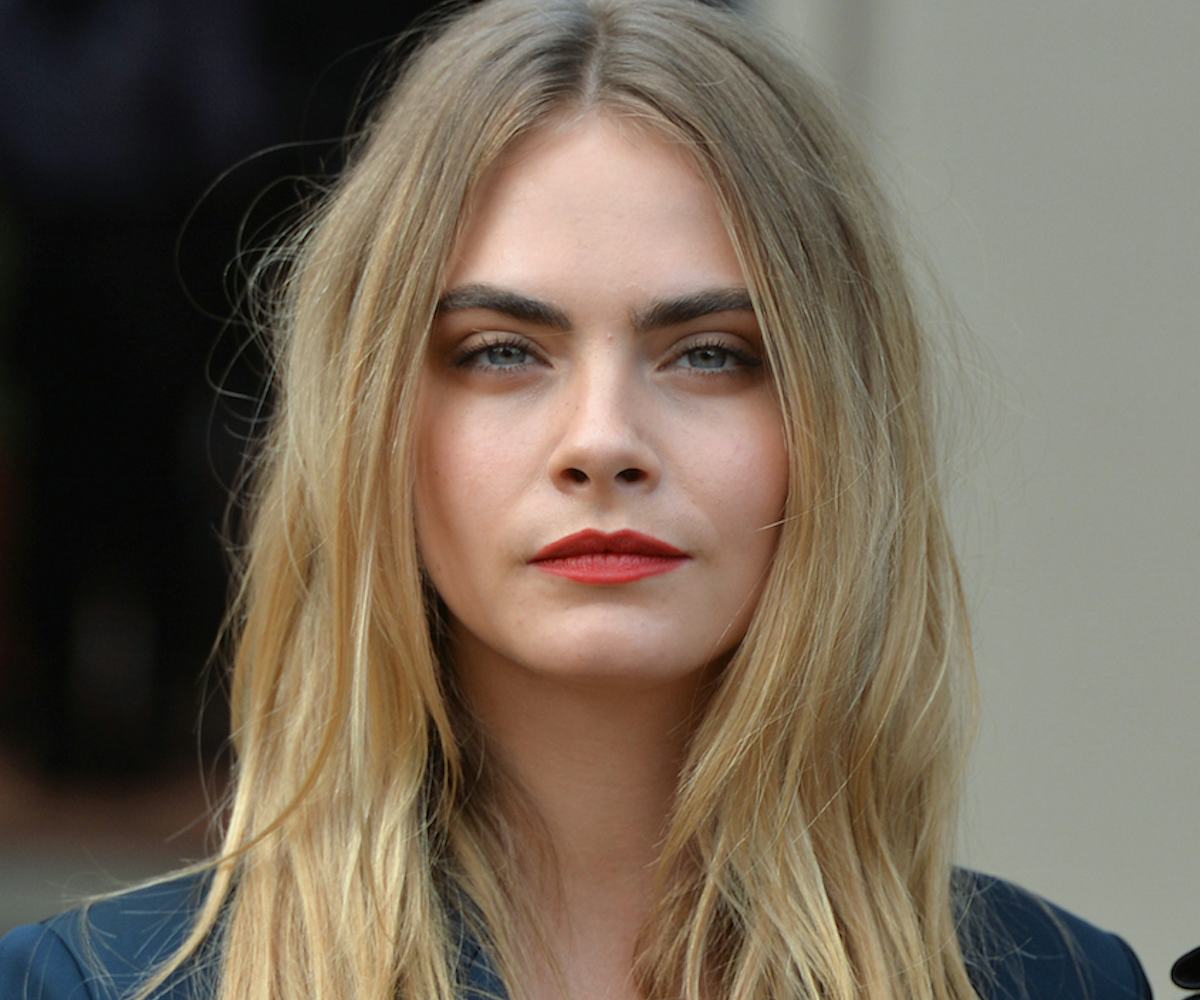 Anthony Harvey/Getty Images
Cara Delevingne Wrote An Essay On Self-Love
"getting other's approval isn't the most important thing"
Cara Delevingne has always been a rare beacon of acceptance, self-love, and humor in the face of Hollywood. Case in point: her public stance against the possibility of a Facebook "dislike" button for fear that it might facilitate bullying. Now the 23-year-old actress-model has taken her role a step further by publishing a manifesto on staying true to yourself, titled "Getting others' approval isn't the most important thing."
In the article, which was featured on Time magazine's new site Motto, Delevingne discusses her young life in the modeling business, and how the pressure pummeled her ego. "I found myself surrendering to the industry's approval process," she says. "I felt like I needed validation from everyone... As a result, I lost sight of myself and what it meant to be happy, what it meant to be successful. I think it all stemmed from a deep-down feeling of wanting people to like me and love me." She goes on to describe her journey to self-acceptance and to feeling comfortable with the notion that she can't make everyone happy, nor should she.
"No matter how many people like you and your work, it doesn't matter if you don't like yourself," Delevingne concluded. Words to live by.