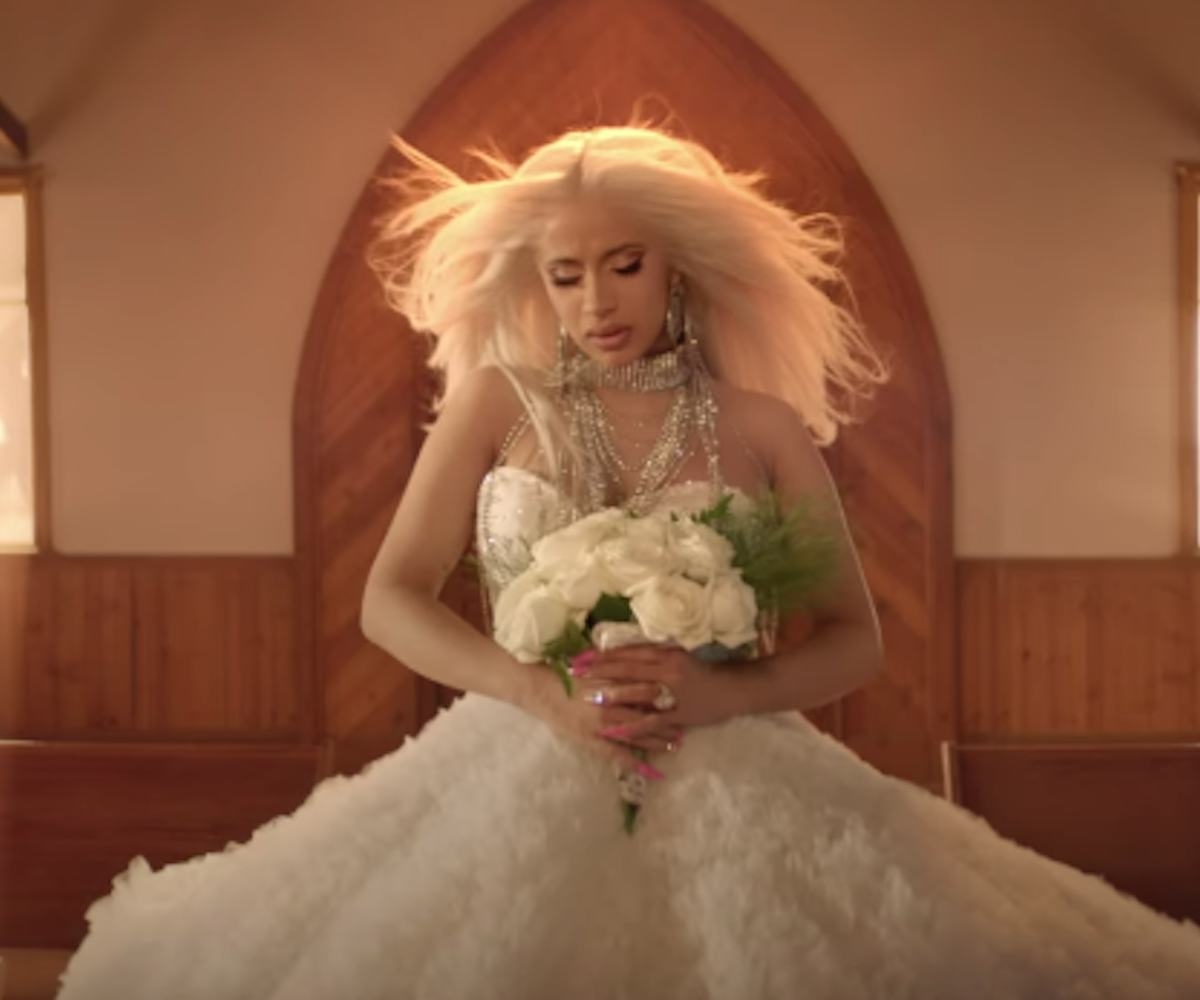 screenshot via youtube
Cardi B Has A Wedding And A Funeral In The "Be Careful" Video
"It's not a threat, it's a warning―be careful with me"
If it wasn't clear to you before, you better be sure it is now: do not mess with Cardi B. In her single, "Be Careful," the rapper details a painful relationship with a cheating partner, who she threatens warns in the song's chorus to "be careful" with her. And her new video for the track proves why.
In the single's newly released video, we see the rapper get married in a Kill Bill-inspired desert-side church ceremony. Looking ethereal in a white gown, silver hair, and various crucifixes, the rapper shares her vows (the lyrics to the track) with her fiancé, warning him to treat her carefully. Halfway through the video, the wedding switches to a funeral for said fiancé. Cardi appears in an all-black ensemble and fiery red hair by her hubby's casket, where she angrily recites the rest of the track to him.
It's unclear if Cardi had a hand in his death, but if we had to guess, we'd say yes.
The video, directed by Jora Frantzis, is the third visual off of her debut studio album, Invasion of Privacy, following "Bodak Yellow" and "Bartier Cardi (feat. 21 Savage)."
See the visual, below, and consider yourself warned.