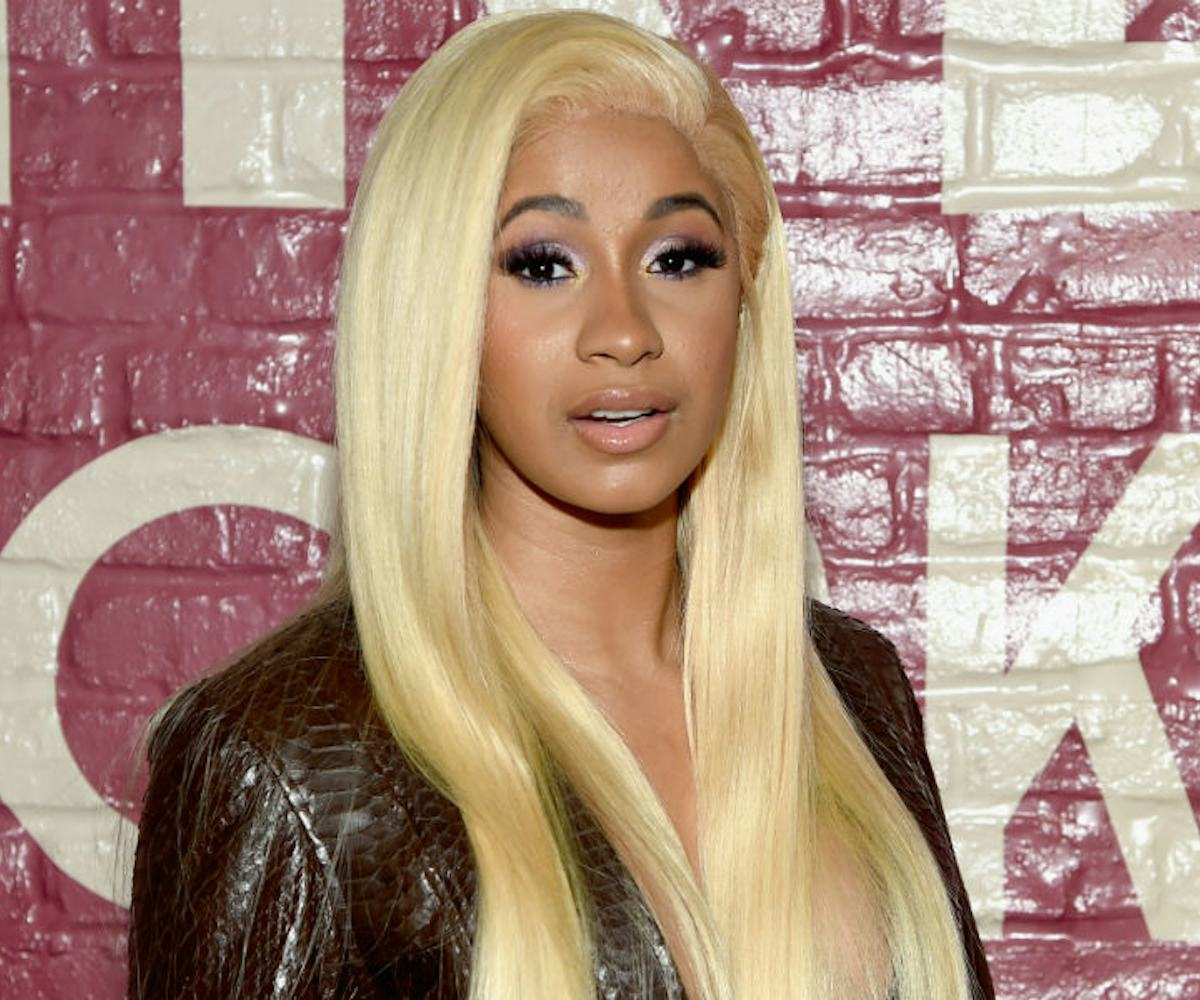 Photo by Jamie McCarthy/Getty Images for Airbnb.
Cardi B Announces She Won't Be Touring With Bruno Mars
"I underestimated this whole mommy thing"
Despite her every intention, Cardi B announced last night that she won't be joining Bruno Mars on tour in the fall, after giving birth to a daughter a couple of weeks ago.
The Invasion of Privacy singer shared the news on her Instagram, thanking Mars for understanding. "I thought that after giving birth to my daughter that six weeks would be enough time for me to recover mentally and physically," she writes. "I also thought that I'd be able to bring her with me on tour, but I think I underestimated this whole mommy thing." She explains that while she's not ready physically, she's also not ready emotionally to leave her baby. "I hope you guys understand that this decision has been the hardest to make but I have to do what's best for myself and my baby!"
As she should! It's not recommended that women go back to desk jobs until six to 12 weeks after giving birth. Considering Cardi's "nine to five" involves traveling to different cities and performing onstage in front of thousands of people, it's understandable that she wants to take her time. We'll just have to settle for her young Cardi memes until she returns.