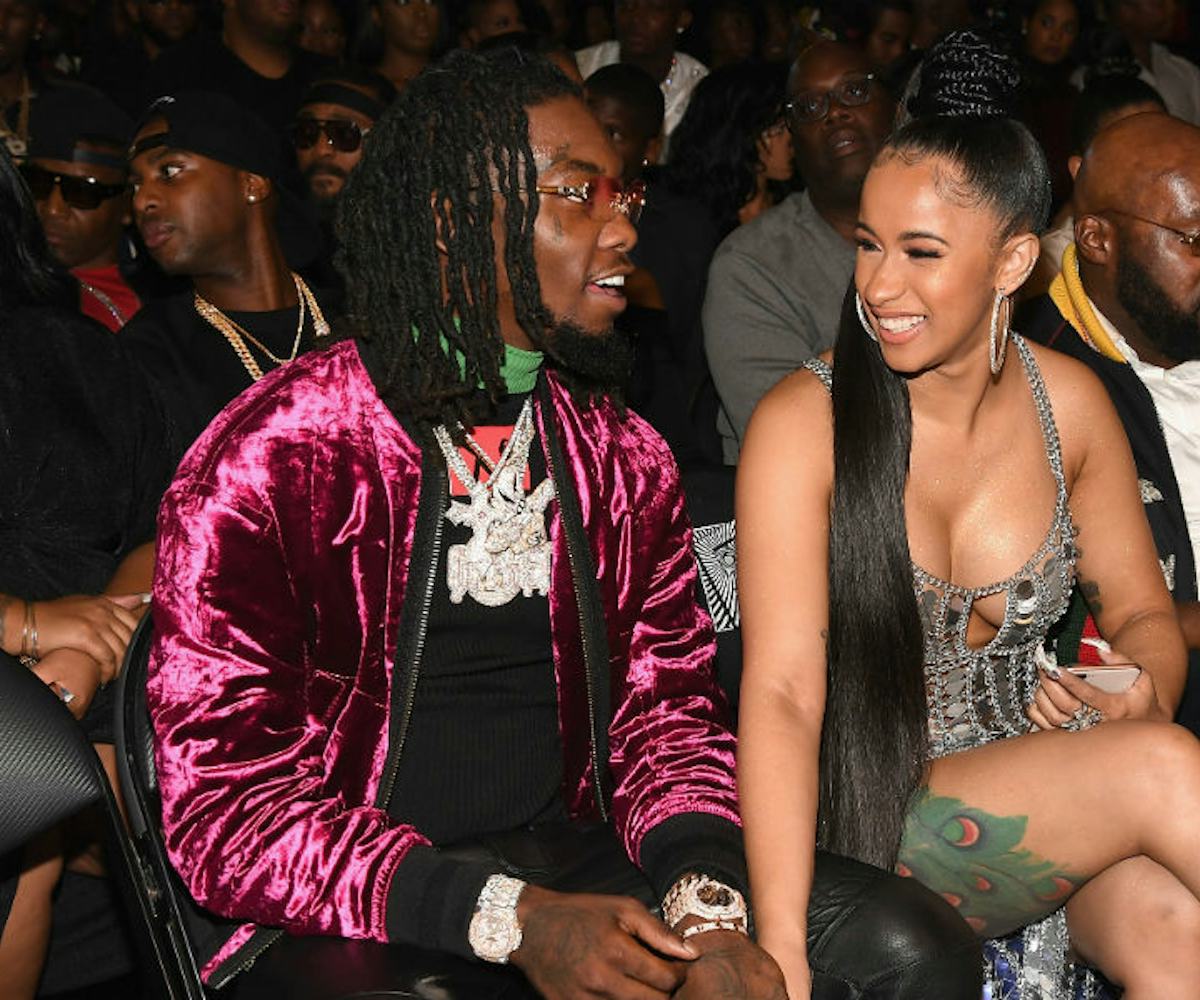 Photo by Paras Griffin/Getty Images for BET.
Cardi B Is Counting Down The Days Until She Can Have Sex Again
The post-pregnancy struggle is real
Cardi B is busy and tired and trying to get her post-baby body back in shape. Another thing the new mom is struggling with? Not being able to have sex.
Doctors typically tell women to wait six weeks after giving birth before engaging in penetrative sex, and it looks like Cardi isn't handling it too well. Yesterday, in the middle of the afternoon, she tweeted a picture of her husband Offset with the caption, "Hey cowboy, I want to take a ride on your horse" followed up by a bunch of tongue-wagging emojis.
Her fans, then, started replying to her post, teasing that she's "about to make baby #2." Cardi, though, is not interested. "If I get pregnant again imma curse ya out," she wrote. She also explained that their daughter, Kulture, has three siblings already (from Offset's past relationships) and that, later in life, she'll have more babies.
And if you didn't think Cardi B was counting down the days until she can get it on again, you obviously don't know the singer. When one fan noted that she probably has to finish healing first, the rapper replied with a timeline: "3 weeks and 4 days. Yes bitch I'm counting, wassup!"