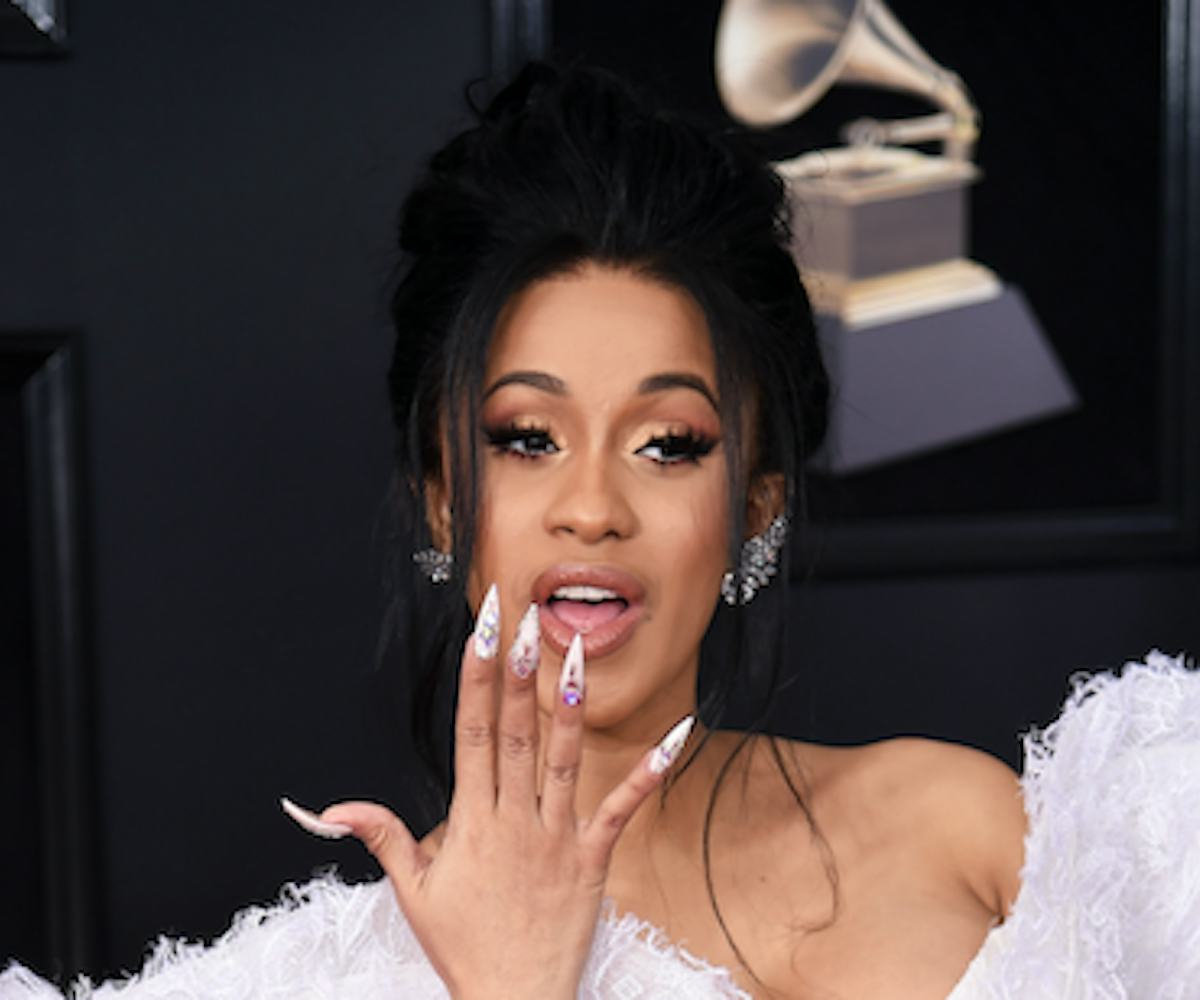 photo by Dimitrios Kambouris/getty images
Cardi B Says She Faces Discrimination At High-End Stores
Compares her experience to THAT scene in 'Selena'
Cardi B is opening up about the poor treatment she faces while shopping at high-end stores. The Bronx native took to Twitter yesterday to vent about how sales associates treat her "shitty" when she is dressed "regular."
"I get reminded of the Selena movie," she continued, referencing the 1997 biopic about Selena Quintanilla starring Jennifer Lopez. In one scene in the film, Selena goes shopping in an upscale boutique in a Los Angeles mall and asks the white sales clerk to try on a dress on display. "I don't think you'd be interested in that one," the clerk tells Selena, unaware of her fame. When Selena asks why, the clerk rudely retorts, "Because that dress is $800." Later, a different employee spots Selena shopping in the store and spreads the word that she is there. It's not long before the store is swarmed with fans and the clerk is left dumbfounded at her ignorance.
Cardi added that real-life clerks, likewise, change their attitude after someone recognizes her. "Somebody always comes in like, 'Cardi I'm your biggest fan,' and they attitude change. NA BITCH KEEP THE SAME 'HURRY AND BUY' energy," she said, finishing off the tweet with a series of middle finger emojis. We got our middle fingers up too, sis.