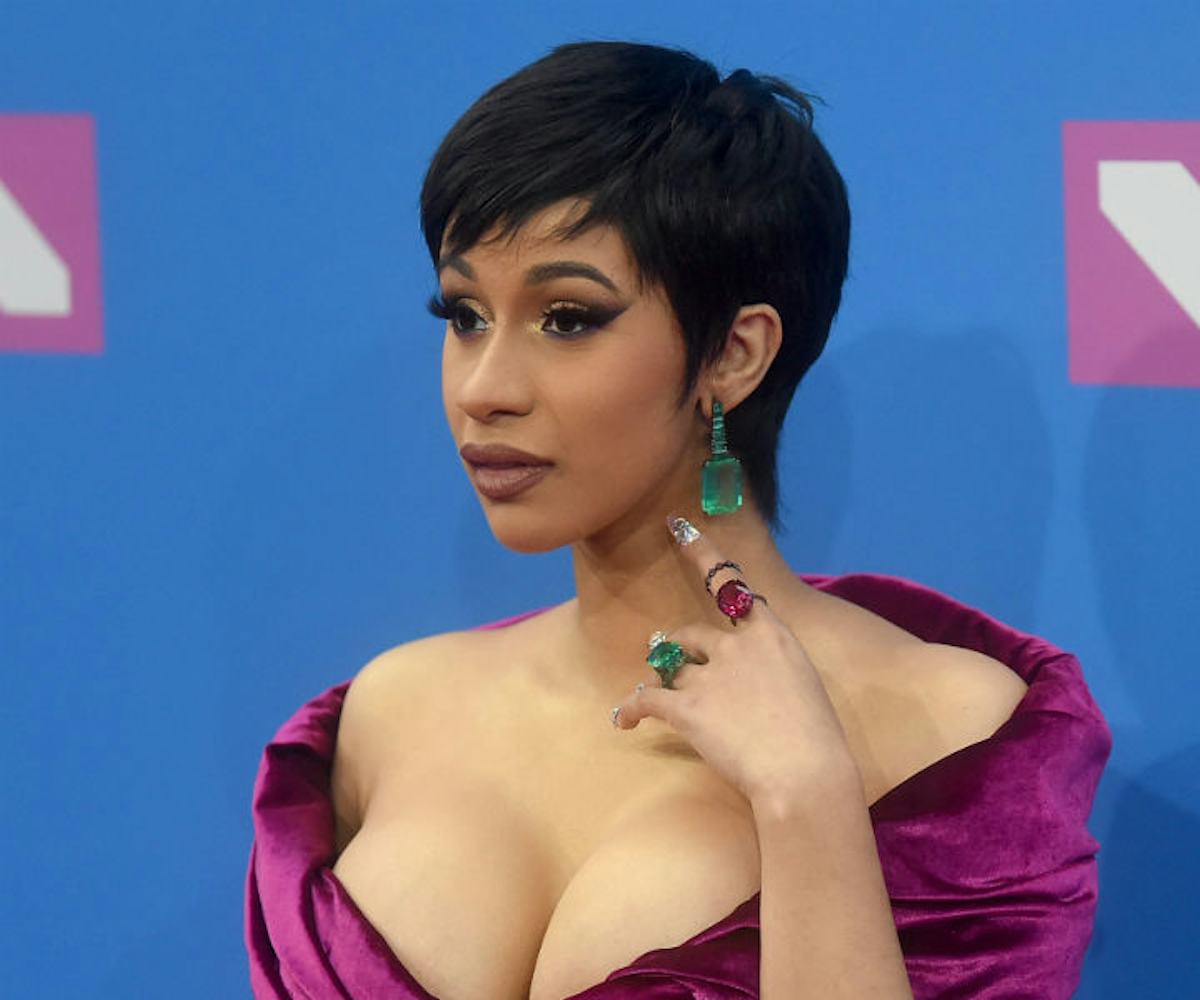 Photo by Jamie McCarthy/Getty Images.
Cardi B Apologizes To Martin Luther King Jr.'s Family For Offensive Skit
Titled "Real Housewives of the Civil Rights Movement"
Cardi B recently starred in a skit called "Real Housewives of the Civil Rights Movement" that didn't sit too well with the family of Dr. Martin Luther King Jr.
In a clip published by TMZ, Cardi B plays Coretta Scott King and is seen meeting with Rosa Parks and the wives of Malcolm X and Jesse Jackson to see how they can help the movement. When Cardi suggests that she should be the leader of the group, the ladies bring up MLK's alleged infidelity and even call him a "ho" at one point. "All of these hussies wanna sleep with my husband, but it's alright because I know he marches home to me," Cardi says in the video.
Unsurprisingly, Dr. King's children took offense to the tone-deaf skit. According to TMZ, Bernice King called it "repulsive" and false," while Martin Luther King III referred to it as being "beyond offensive." It's also supremely bad timing, seeing as Tuesday was the 55th anniversary of MLK's March on Washington. 
According to a tweet sent out by Bernice Tuesday, Cardi B has since reached out to the family privately to apologize.
The skit is part of an upcoming sketch comedy series called Off the Rip from Wild 'N Out's Rip Michaels. The comedian tweeted at Bernice, saying he should be the one to blame and not Cardi in this instance. "In no know [sic] way it was it 2 defame your family's legacy," he writes.
Cardi B has yet to address the situation publicly.