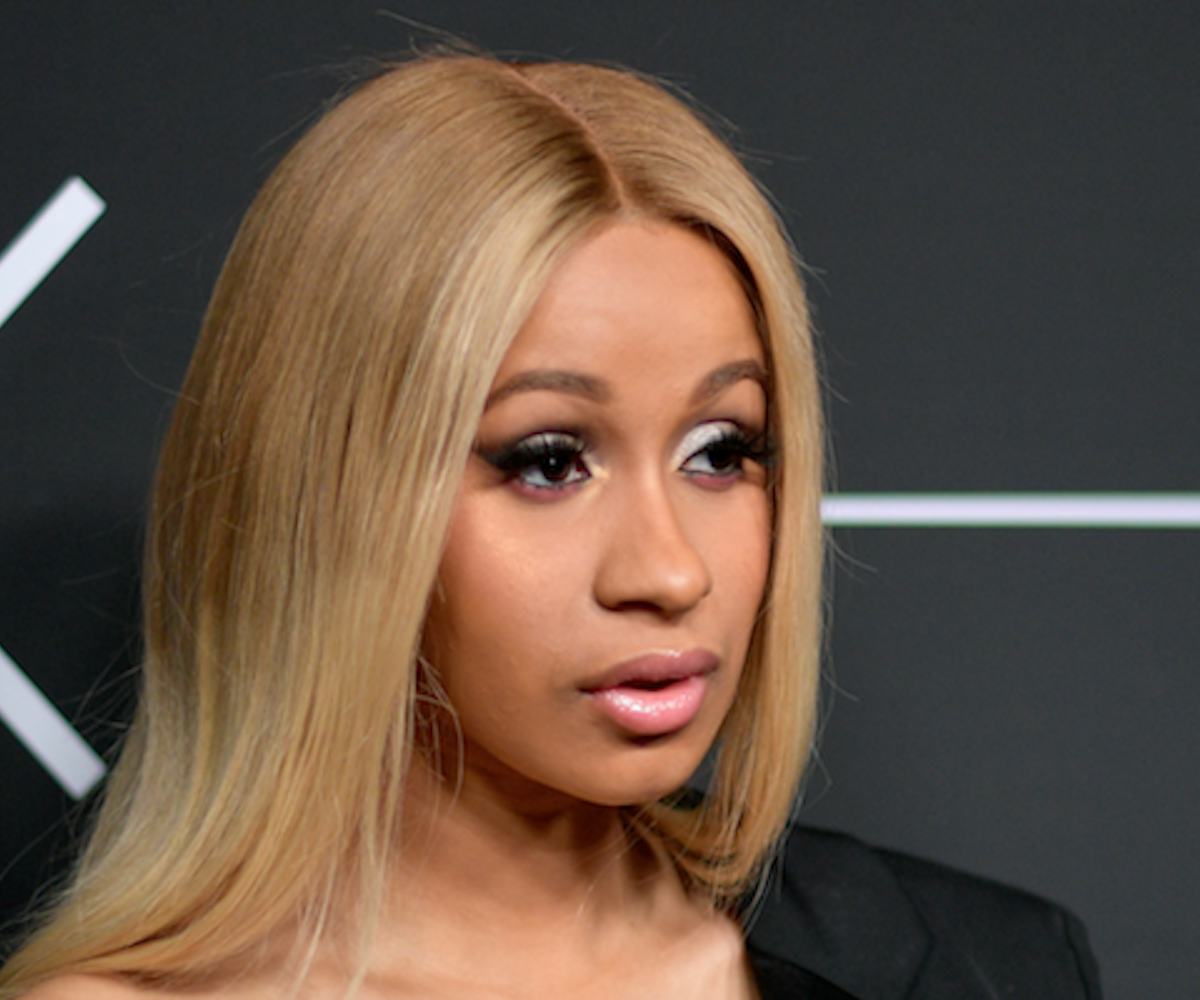 photo by Matt Winkelmeyer/getty images
Cardi B Calls Out Fake "Woke" Men Who Support #MeToo
"They're not woke, they're scared"
Cardi B has never been one to hold her tongue. Over the course of her viral career, she's spoken out against Trump, opened up about her past as a stripper, and voiced why sex workers should be treated with respect. And in her new feature interview for Cosmopolitan, the "Bodak Yellow" singer continued to use her voice to stick up for groups that are underrepresented and overlooked—this time by pointing how the #MeToo movement largely excludes women in hip-hop. The Bronx native said that, while she was glad to see the public outcry against sexual harassment and abuse in Hollywood come to fruition, she doesn't think that moment will come for women in the rap industry anytime soon.
"A lot of video vixens have spoke about this and nobody gives a fuck," she told the publication. "When I was trying to be a vixen, people were like, 'You want to be on the cover of this magazine?' Then they pull their dicks out. I bet if one of these women stands up and talks about it, people are going to say, 'So what? You're a ho. It don't matter.'" 
She also didn't shy away from calling out "woke" men who claim to support the #MeToo movement: "These producers and directors [are] not woke, they're scared."
It's no secret that women of color, sex workers, and trans people are at a higher risk of experiencing sexual violence yet are largely ignored or discredited by society at large. Many, including Laverne Cox, have called on movements like #MeToo to be more inclusive in the wake of this major reckoning. Hopefully, their speaking out will bring these often-overlooked issues to the forefront of our global consciousness.
You can read Cardi's interview, here.