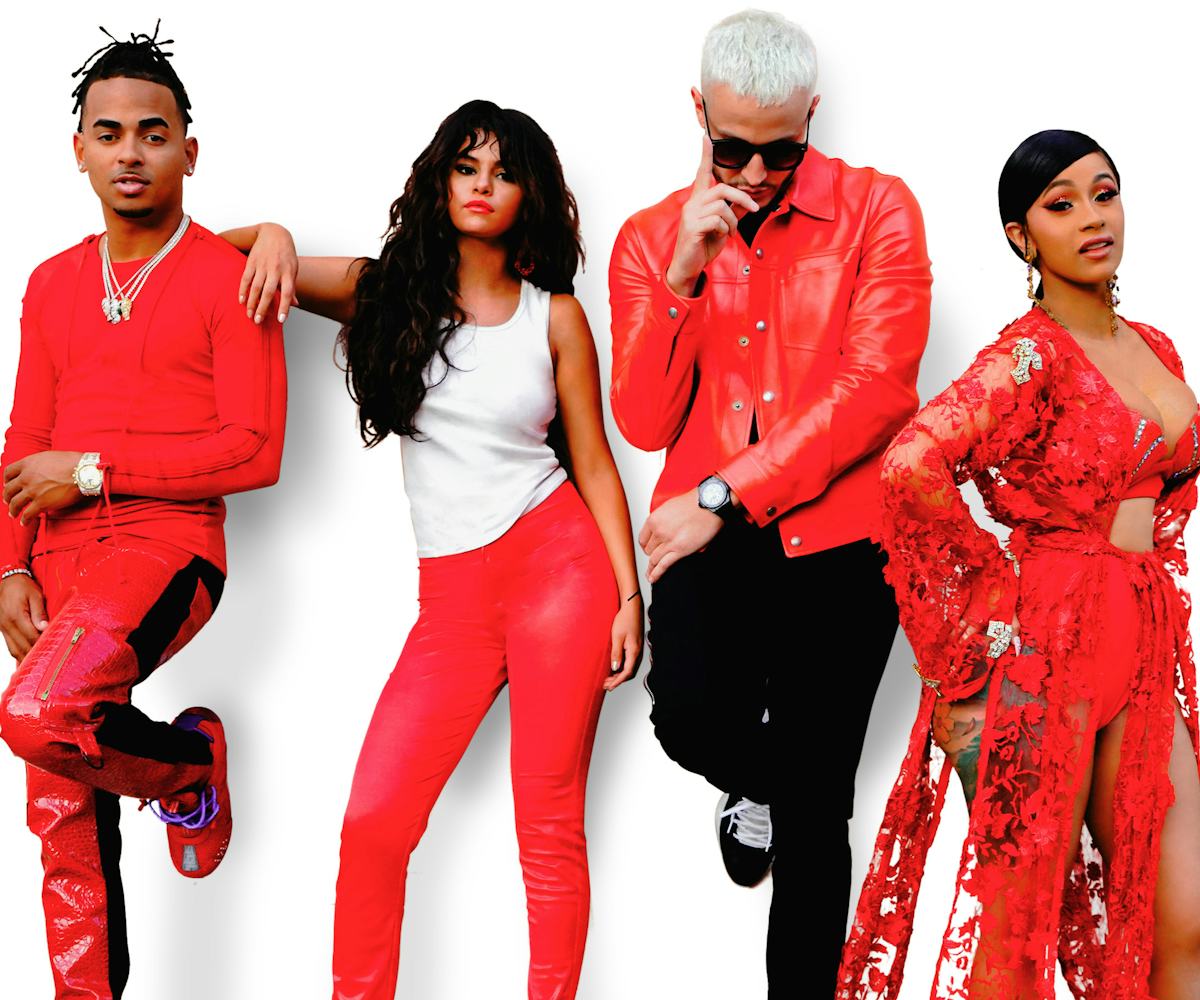 Photo Courtesy Of The Artistry Records
Cardi B & Selena Gomez Collabed With DJ Snake For Your New Favorite Song
"Taki Taki" also features Ozuna
The long wait for the collaboration between Cardi B, Selena Gomez, and Ozuna is finally over. DJ Snake, the mastermind behind Justin Bieber's "Let Me Love You," pulled the three powerhouse artists together, announcing the track all the way back in August. No word yet as to when the much-talked-about music video will be released, but "Taki Taki" is available to stream now.
This reggaeton-inspired track features verses that switch between Spanish and English from each of the artists. Cardi's verse is, arguably, filled with some of the strongest one-liners, as she raps, "He said he really wanna see me more/ I said we should have a date, where? At the Lamborghini store/ I'm kinda scary, hard to read, I'm like a Ouija board/ But I'm a boss bitch, who you gonna leave me for?" If that isn't a mood, I don't know what is. 
In an interview with Billboard, DJ Snake said, "I wanted to make a reggaeton club-like hit. So I sent it to Ozuna, and he crushed it. But I want to have more females in the record, Spanish speaking females, so I've found two queens, Cardi and Selena. This is what I always wanted to do, they blessed me with this greatness and dope energy. It's just a great combo." 
Listen to the killer track, below.