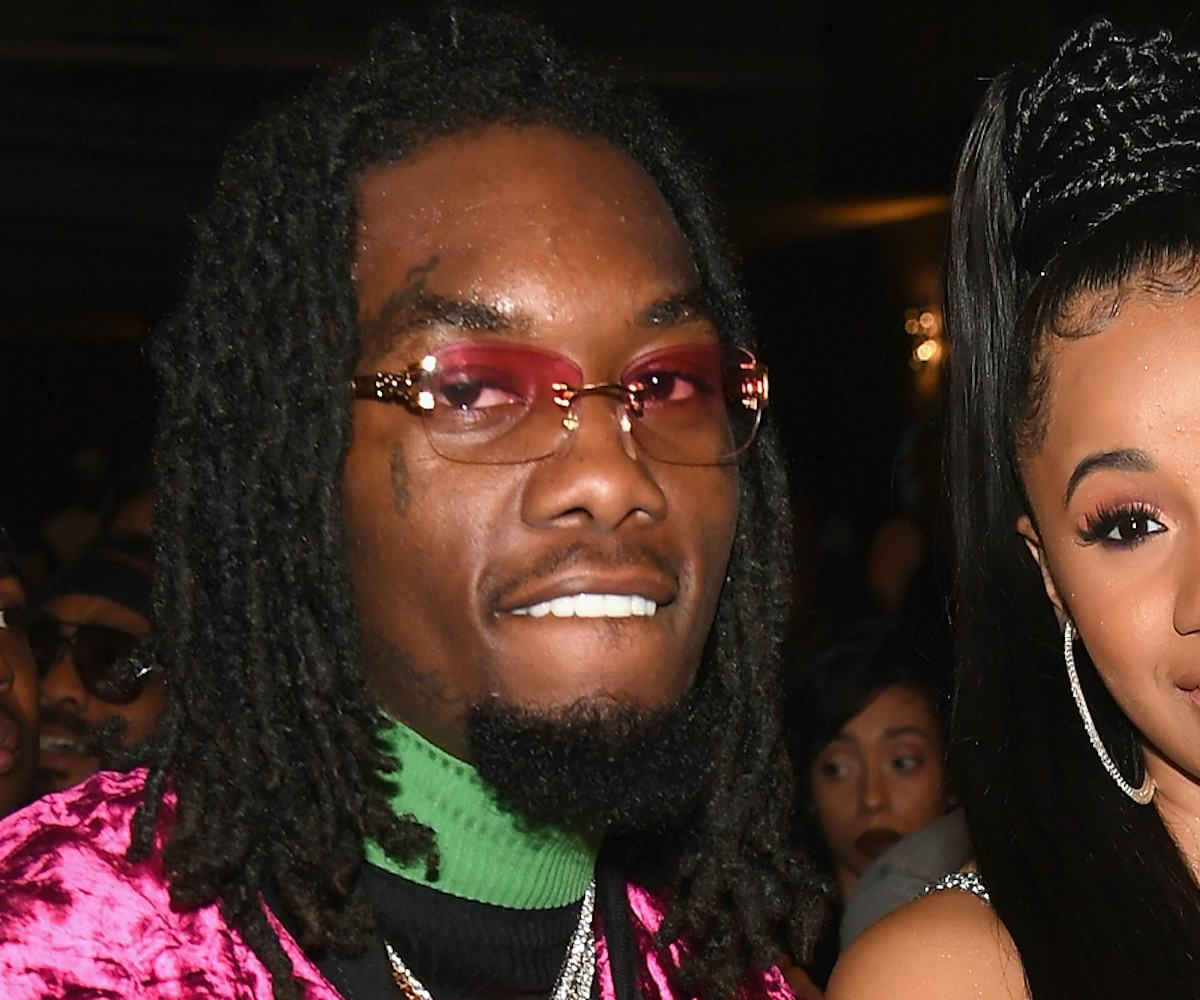 Photo by Paras Griffin/Getty Images
Offset Smoking Around Cardi B Draws Mixed Reactions
Cardi also responded to the criticism
Earlier this week, a video of Offset smoking around a pregnant Cardi B surfaced and subsequently became a topic of concern for some.
Yesterday, an account called @HollywoodUnlocked posted a clip of the couple in a club. Offset at one point blows smoke into her face, causing some commenters to ask why Cardi wasn't concerned about secondhand smoke harming her baby.
"The fact Cardi B let's [sic] anyone smoke around her is crazy," one Twitter user wrote. "So far I've seen two videos of Offset smoking by her and one with Takeoff. But anyways. Let me mind my business." Others weighed in on the Instagram post, commenting things like, "Me personally I don't think smoking around a baby, child or pregnant woman is respectable...Whether weed is beneficial to some, that's not the concern."
However, some argued that people should mind their own business. "Let Cardi B twerk!!!" a Twitter account called @HipHopTea wrote. "Most of y'all was smoking weed y'all whole pregnancy." 
For her part though, Cardi was quick to respond to the criticism, writing, "So now ya so concern on what can harm my baby?" She argued that people were being hypocritical, seeing as how "when bitches was attacking me online everyday ya wasn't concern about baby or not ! [sic]"
"Don't drama that causes stress harm babies more than anything," she said before continuing, "But yaaa ain't gave a fuck tho right ? Cause it was entertaining to ya." 
Cardi ended the note with a dismissal of the speculation, adding, "Don't worry about me and mines and what I'm doing. Me and my baby is great." See her response below.