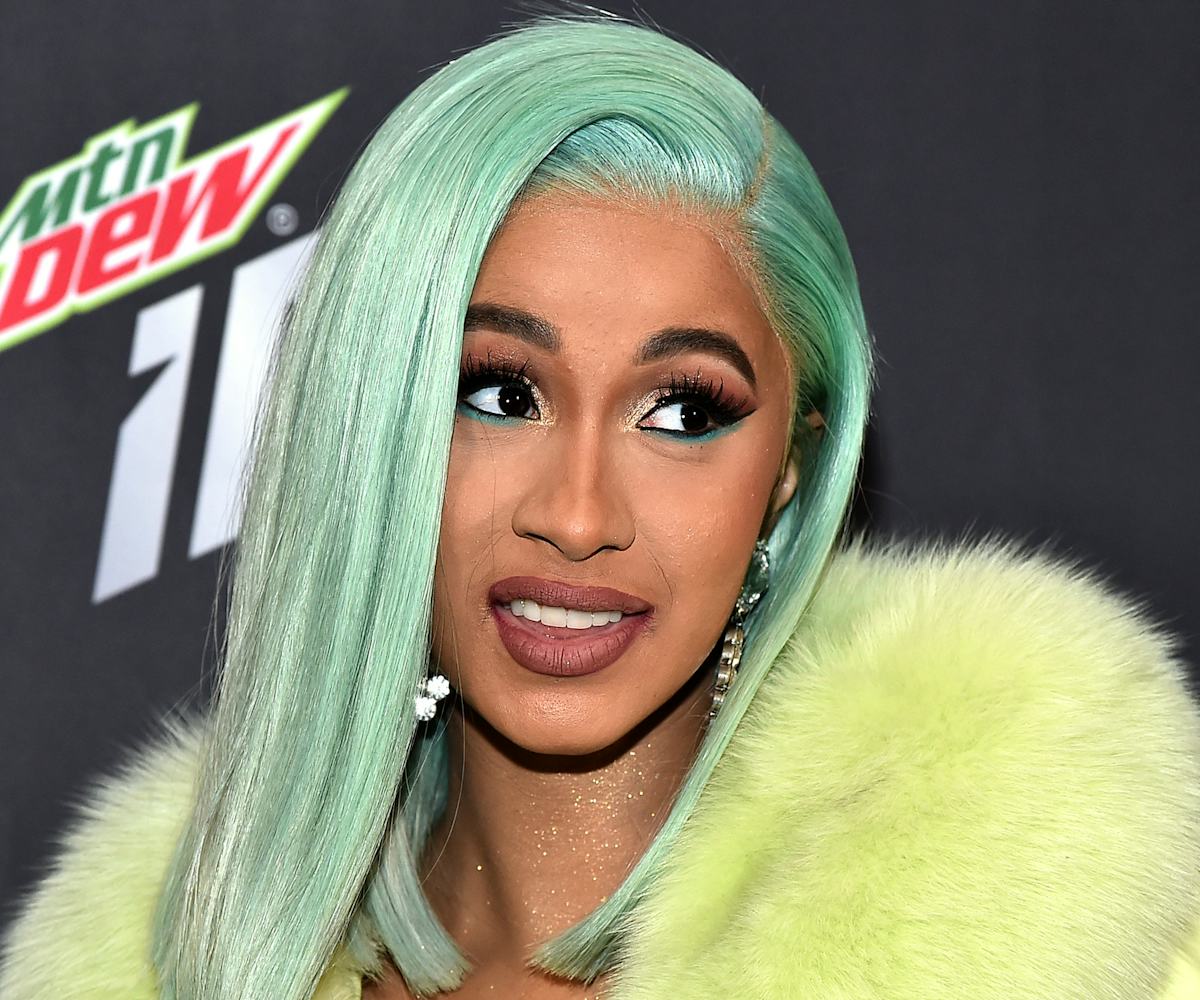 Photo by Theo Wargo/Getty Images
Cardi B Surrenders To Police Following Alleged Involvement In Strip Club Fight
She previously denied involvement
According to NBC Channel 4 News, Cardi B turned herself in to the New York Police Department this morning for alleged involvement in a fight at a strip club in Queens.
The fight broke out when Migos performed at Angels Strip Club in College Point on August 29. Though there were little details made public about the dispute at the time, it was reported that "chairs and bottles were thrown and two bartenders were hit with debris." The two bartenders were revealed to be sisters Jade and Baddie Gi, who apparently had beef with the rapper for quite some time and claimed that she was responsible for the attack on them. They said that Cardi believed that Jade had slept with her husband, Offset of Migos, but TMZ's original source referred to the sisters as "clout chasers," and claimed that the affair wasn't real. 
Previously, TMZ reported that Cardi B claimed to have absolutely no involvement with the attack. As of this morning, the outlet reports that Cardi was arrested and charged with two misdemeanors, assault and reckless endangerment, and will have to appear in court in the coming weeks. According to NBC Channel 4, Cardi's attorney, Jeff Kern, did not specify the charges but said that he was "aware of no evidence that she caused anybody any harm."
It was just a few weeks ago that Cardi made headlines for another fight between herself and Nicki Minaj during New York Fashion Week.