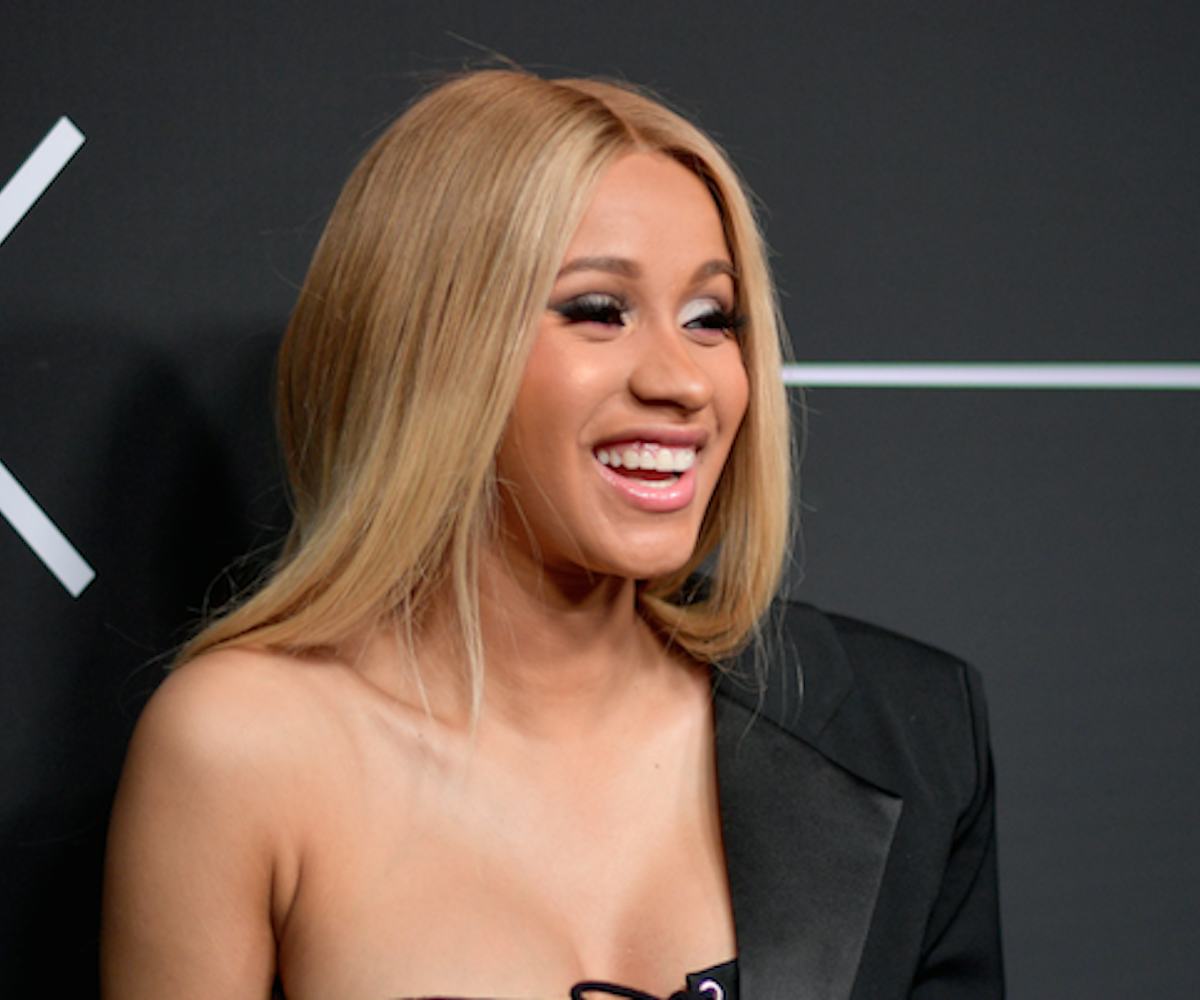 Photo by Matt Winkelmeyer/ Getty Images.
Twitter Can't Stop Roasting This Photo Of Baby Cardi B
"My momma said y'all have to play with me"
It looks like a photo of Cardi B as a young child is making its rounds online, and people can't get enough of it.
It all started after Twitter user @FendiVersace managed to unearth a sassy photo of the Bronx, New York native as a little girl. He shared the photo on the social media platform with the caption, "My momma said y'all have to play with me."
The hilarious tweet subsequently blew up and eventually got the attention of Cardi herself. "Funny as fuck," she wrote about the photo with handful of crying emojis.
Her response then prompted a series of memes about the photo, all of which, were hilarious.
Aside from poking fun at herself, Cardi also had a lot to celebrate this week. The rapper made history once again by becoming the first female rapper to go No. 1 twice with any of her singles. Last September, she became the first woman since in 1998 to have a No. 1 solo rap song. She took to Twitter to respond to the good news.
We bet that baby Cardi would be proud.